Parents know best | BYJU'S Tuition Centre Experience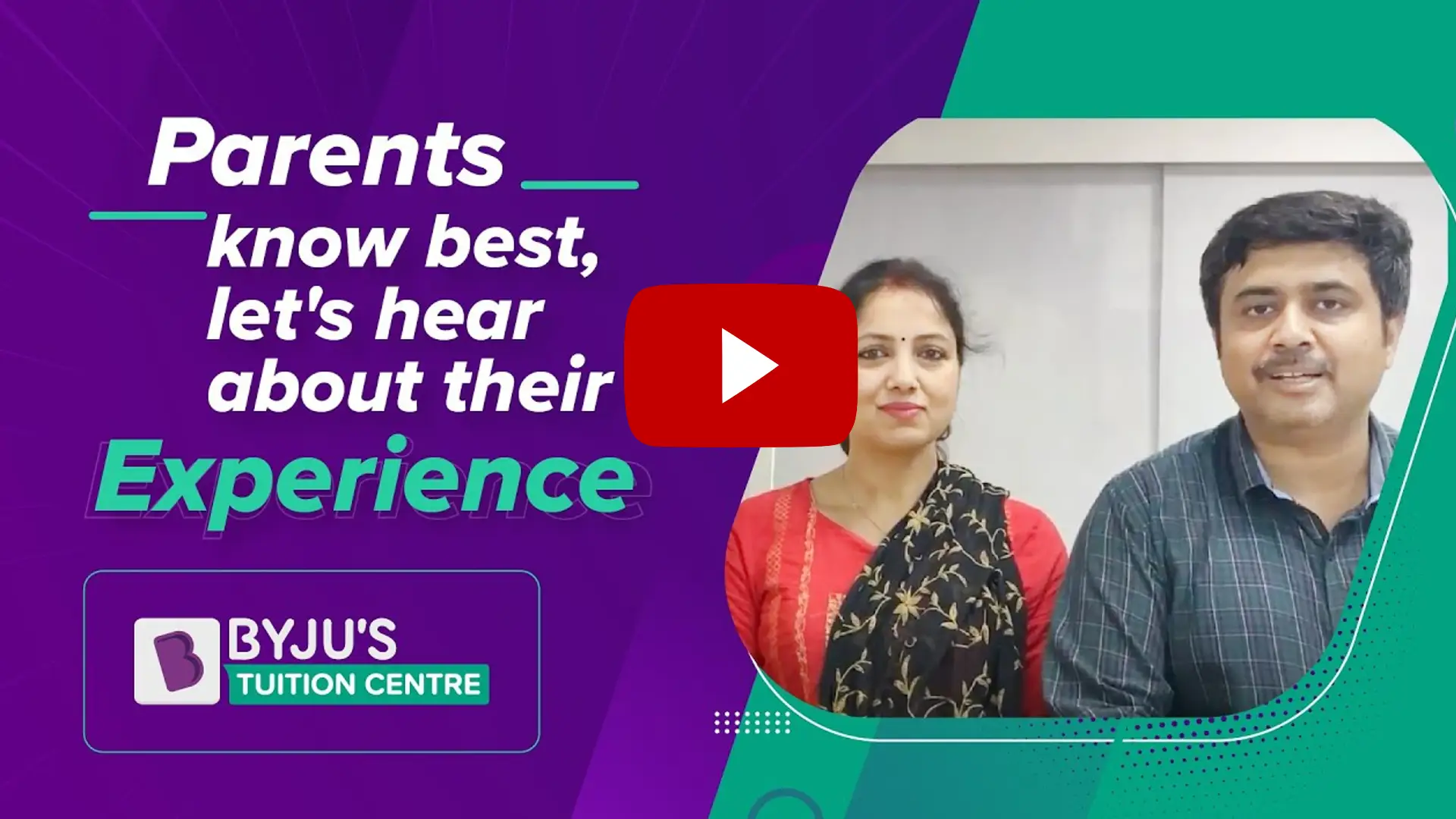 BYJU'S has now established BYJU'S Tuition Centre in Rajahmundry, Andhra Pradesh. Our tuition centres conduct tuition for classes 4-10 for Maths and Science. We teach students from only the CBSE Board in our tech-enabled classrooms with world-class facilities. Students should take their tuition classes from BTC to achieve academic excellence. Students of BTC get to learn from highly qualified teachers who make the learning process more enjoyable and knowledgeable. While teaching the students, teachers make sure that they understand the concepts of Maths and Science and memorise them for a longer period. Students should take their tuition classes from BTC to achieve academic excellence. We regularly check the students' performance in our centres by conducting tests and assessments. We also motivate students to perform better in their exams.
Benefits of BYJU'S Tuition Centre (BTC) - Rajahmundry
BYJU'S Tuition Centres are affordable and bring changes in your children's overall performance.
Students' doubts are cleared instantly, and teachers work on their student's strengths and weaknesses to make their performance better.
BTC provides after-school learning support so that students can become experts in Maths and Science.
BYJU'S Tuition Centre motivates students, which boosts their confidence.
Teachers at our tuition centres provide equal attention to all students and, if required, act as personal tutors for weaker students.
Our tutors teach the students according to their aptitude and skills. They also make sure that their doubts are not left unresolved.
In our tuition centres, students remain ahead in their studies taught at school.
So, students should start their coaching at BYJU'S Tuition Centre to get better grades at school.