Kendriya Vidyalaya No.1 , Bhopal was established in the year 1964 and had the honor of one of the biggest and oldest schools Bhopal region. These Kendriya Vidyalayas are run by an autonomous body called Kendriya Vidyalaya Sangathan. It is presently affiliated to Central Board of Secondary Education ( CBSE ), New Delhi.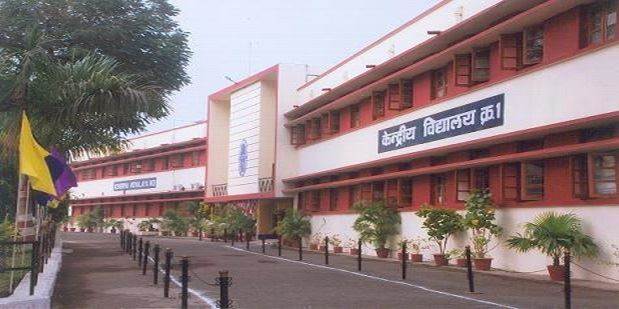 Vision and Mission
Kendriya Vidyalaya's have a Four fold mission, they are
To provide students quality education along with Para military and Defence training.
To set the pace and pursue excellence in the field of school education.
To initiate and encourage innovations and experimentation in education in collaboration with other bodies like CBSE and NCERT etc.
To inculcate the sense of Indianness among the children and spirit of National integrity.
Kendriya Vidyalaya Sangathan believe in LIFE, which stands for Learning, Innovation, Flexibility and Empowerment. The management and Curriculum strives to provide every student LIFE.
Facilities:
Physical Lab
Chemistry Lab
Biology Lab
Maths Lab
Geography Lab
Air conditioned library
Drawing Room and
Playground
Contact Details:
Address: Kendriya Vidyalaya No.1 – Bhopal, opp. Central India Flour Mill, Hoshangabad, Bhopal – 462011.
Phone: 91-755-2551640/ 7838799161
Fax: 91-755-2760711
Email: Kv1bhopal@yahoo.com
Website: http://www.kv1bhopal.edu.in
School Name
Kendriya Vidyalaya
Address
Crpf Bangrasia, Bhopal, Madhya Pradesh Bhopal Madhya Pradesh 462045 India
Head/Principal
Dr. Suman R. Joshi
Status
Secondary School
Phone Number
07480262411 , 08827233905
School Type
Kvs
CBSE Affiliation Type
Provisional
CBSE Affiliation Period
1/4/2014 To 31/3/2016
Founded In

Not Specified

Website

Not Specified

Fax Number

Not Specified

Email

Not Specified

Opening Date

Not Specified

School Trust

Not Specified

School Category
Co-Educational
Total Classrooms

Not Specified

Land Area
Meters:

N/A

Acres:

N/A

Built-up Area:

N/A

Ground Area:

N/A

Students
Nursery-LKG:

N/A

I-V:

N/A

VI-VIII:

N/A

IX-X:

N/A

XI-XII:

N/A

Nearest Railway Station

Not Specified

(In Kilometres:

N/A

)
Nearest Police Station

Not Specified

(In Kilometres:

N/A

)
Nearest Bank

Not Specified

(In Kilometres:

N/A

)
Swimming Pool

Not Specified

Indoor Games

Not Specified

Dance Rooms

Not Specified

Gym

Not Specified

Music Rooms

Not Specified

Health Check-up

Not Specified

Hostel

Not Specified