In this article, we shall look into "My Brother Essay for Class 1" that young kids can refer to while drafting an essay about their brother. We bring you 10 lines about my brother essay for Class 1 kids, that give a fair idea to children about the important points to consider, while writing on this topic.
To begin with, a brother is an important member of the family because he loves his siblings like a father, cares like a mother and sometimes annoys his sister(s) too. Sibling relationships usually tend to be emotionally powerful. Therefore, building a strong brother-sister relationship is important not only in childhood, but for the entire lifetime. Siblings learn social skills from each other, which includes negotiating power and managing conflicts among themselves.
Here we present you "My Brother Essay for Class 1" kids that will help youngsters realise the importance of a brother in their lives and compose an essay on my brother in English at school, whenever they are asked to.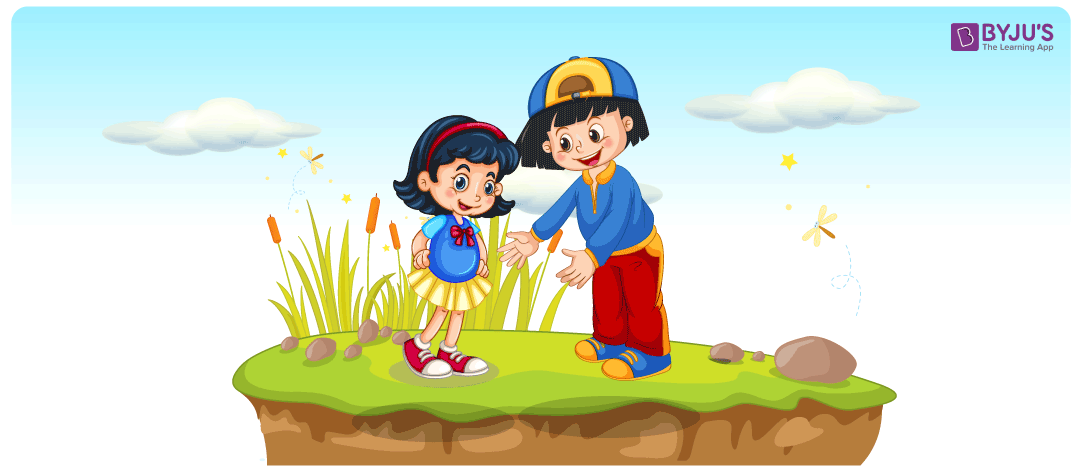 My Brother Essay For Class 1
I have an older brother whose name is Michael.
He is two years older than me and studies in Class 3.
My brother has a round face with black hair and brown eyes.
He is very caring, loving and outgoing by nature.
He takes care of me, whenever my parents are not at home.
He shares his toys with me, whenever we are playing indoors.
My brother is a well-mannered boy who is loved by everyone.
He is very good in his studies and helps me in my studies too.
He is very sincere and intelligent and never misses his school.
I love my brother and always pray to God to help us maintain a strong bond forever.
A Short Essay on My Brother Class 1
My brother's name is Amogh, and he is three years old. He is an adorable kid and plays with me. He loves eating sweets, and my mother makes homemade and healthy sweets for us. Amogh grooves to music, and we enjoy watching him dance. He also tries to sing and laughs at his own jokes. Everyone in our neighbourhood and family adores him. We take good care of my little brother. He loves me very much and enjoys playing, singing, dancing, and colouring with me. Once my father is back from the office, he spends his time playing with my brother and me.
The above samples of "My Brother Essay in English for Class 1" is a modest attempt from our end to help young learners to promptly express their thoughts about their siblings in simple words. We hope your child can pick up some ideas about "My Brother Essay for Class 1" and write an essay on this interesting topic and explore their English writing skills, while doing so.
Wondering where you can find more such engrossing Class 1 essay topics? You may want to check our Kids Learning section and explore a huge variety of resources and give your child the joy of learning in a fun way.