Writing an essay on my favourite flower rose for Class 1 helps kids to express their emotions about what enchants them about the flower. By writing my favourite flower essay in English, kids are also able to enhance their writing skills and hone their creativity and imagination about this beautiful topic.
In this article, we shall look into an essay on my favourite flower rose for young kids that will give them some ideas about the important points to consider, while writing a few lines in English on this captivating topic.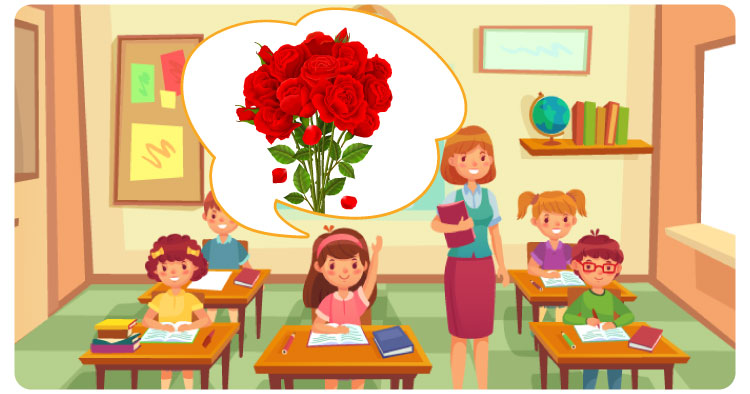 My Favourite Flower Rose Essay For Class 1
Rose is my favourite flower among all flowers.
A rose is popularly known as the 'King of Flowers'.
They come in different colours such as red, white, pink, yellow, etc.
A rose plant has small and sharp thorns on its stem.
The flower looks beautiful when it blooms in the garden.
Rose symbolises beauty, love and compassion.
The petals of a rose are soft and used in perfumes due to its fragrance.
Roses are used for decoration purposes in various ceremonies.
Garlands that are woven in roses are often used in places of worship.
A rose is a beautiful flower which has an attractive fragrance and colour.
We hope the above sample essay on my favourite flower for Class 1 students would help young ones to express their views about the beautiful flower. This will guide how to draft an essay on this riveting topic. You can explore more essays for Class 1 here.
Furthermore, to explore more such interesting and exciting resources such as worksheets, GK questions, poems, stories, NCERT Solutions, etc. keep an eye on our Kids Learning section and learn more.