Everyone enjoys playing games in their leisure time. As the famous adage says, "All work and no play makes Jack a dull boy". This implies that a regular routine where there is no time for relaxation can be boring. Playing games can inculcate patience, teamwork, dedication and social interactivity of an individual with another.
Given below is 'My favourite game essay for Class 2' kids. You can download the 10 lines essay in PDF format, from the link provided below.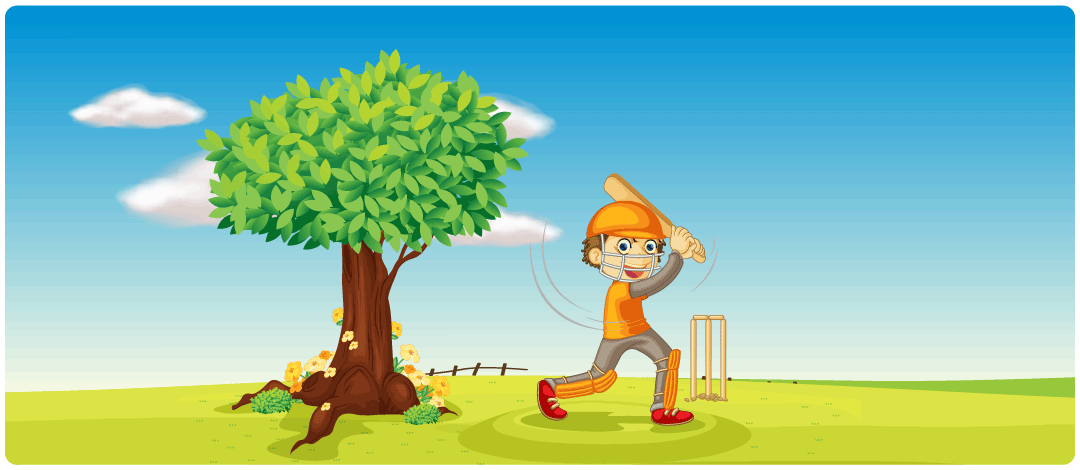 My Favourite Game Cricket Essay For Class 2 Kids
Cricket is the most popular outdoor game in the world.
Amongst all the outdoor games, cricket is my favourite and I love to play this game.
It is the most watched sport in India and people have an emotional connect towards it.
This sport is played by using a bat and a ball between two teams of 11 members each.
Every team has its own set of batsmen, bowlers and fielders.
My favourite cricketer is Virat Kohli and I love the way he plays the game and leads the entire team.
I love to play cricket with my friends, after school, on the playground nearby.
My team members always allow me to bat first as I can score runs quickly.
My parents have enrolled me to a cricket training centre to motivate and boost my passion in the sport.
My aim in life is to become a renowned cricketer and play for the Indian cricket team and represent my nation on the international platform.
Playing outdoor games are vital for the physical education and growth of children. It increases their activity power and makes them more vigilant in body and mind. For this reason, many educational institutions encourage drill sessions and extra-curricular activities like sports in their curriculum.
Liked 'My favourite game essay for Class 2' kids? You can get access to more fresh content on various resources like NCERT Solutions, GK Questions, essays on other topics, poems, stories, easy trivia questions for kids in our Kids Learning section and lots more.