Writing Essays develop creativity in kids. It gives them a way to explore their own imaginative skills and communicate their thoughts about a topic on paper. Here we are offering you with My Mother Essay for Class 2. The topic itself brings up a smile on our faces, doesn't it?
Essay on Mother for Class 2 is one of the most basic essays, which kids are expected to write in the primary classes. The other frequently asked essays are My Family, My Best Friend, My School, etc. The 10 lines in the paragraph on My Mother for Class 2 are written in simple English language so that kids can grasp them well.
Mentioned below are 10 lines on My Mother for Class 2. You can also download this essay in PDF form for your kid, through the link provided.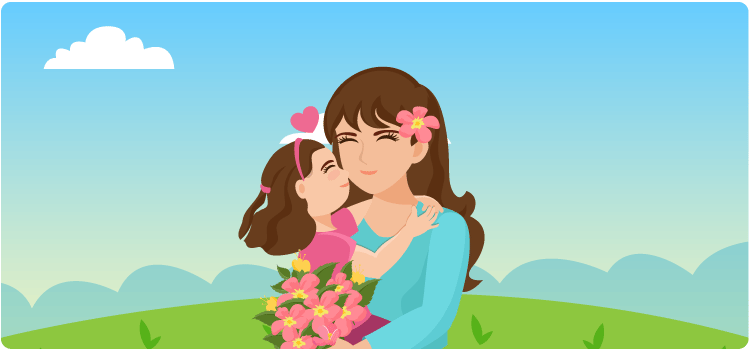 My Mother Essay for Class 2
My mother's name is Kalpana.
She is a very hardworking homemaker.
She teaches me good habits and moral values.
When I come home from school, she makes my favourite dishes.
She takes care of everyone in our family.
She helps me in my studies and homework.
She recites poems with me and gets my school uniform ready for the next day.
She always prays for the sound health of everyone in my family.
She tells me amazing stories when I go to bed.
She is the best mother in the world and I love her so much.
That was My Mother Essay in English for Class 2 kids. These essays for Class 2 kids will provide them with a broader view of the various frequently asked essay topics.
Wish to explore more such interesting essays and other resources for your little one? Download India's most admired kids learning app- Disney BYJU'S Early Learn and prepare your kid to excel right from the formative years of his/her education.
More Essays for Class 2
Search Essays by Class