Friends are treasures of our lives. They make our lives happier, more exciting and much more fun. We can't imagine our lives without them, can we? But, there's always one friend with whom we are the closest, more than with any other friend. Who's that person? Yes, you guessed it right- best friend. That's the person who stands with us through thick and thin. We share our feelings, moods, dreams, fears and almost everything else with our best friends.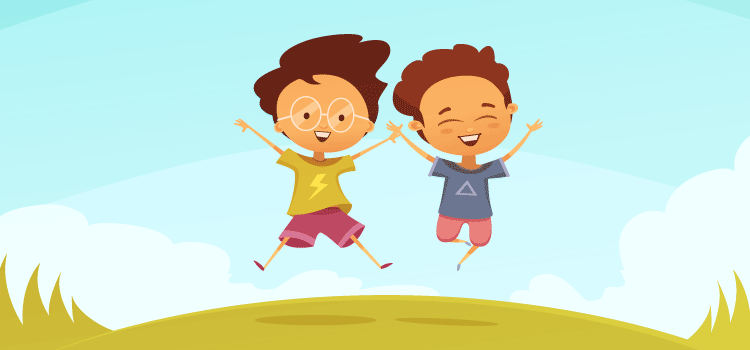 Paragraph on My Best Friend for Class 3
A best friend is the most special treasure in our lives. Among all my friends, Rahul is my best friend. We have been best friends since our pre-school days. He studies in my class and we sit on the same bench. He is the favourite student of my class teacher. He is very studious and scores well in all the exams. He is the tallest boy in our class. He is a very punctual and well-mannered boy. He respects teachers and elders.
I love going to his house. His father is very polite. He brings chocolates for Rahul and me. Rahul's mother cooks tasty dishes for both of us. His parents encourage us to study hard and play well. He also has a puppy at his home. We play with his puppy whenever I go to his home.
At school, we go to the library and read our favourite books. We share our lunch boxes at school and play lots of games together in the playground. We write our homework together. He has brilliant handwriting. We love spending time with each other. We watch TV, listen to songs and play video games together.
It is quite easy to write My Best Friend Essay for Class 3. Kids can describe their best friend, his/her habits, peculiar characteristics, nature, etc. All they need to do is sit and think patiently about that person, about their very first interaction with each other and about all the good and bad moments they have shared together. My Best Friend Essay in English for Class 3 is not expected to have too many complicated and decorative words. The lines in My Best Friend paragraph for Class 3 can be short, simple and easy to understand.
10 Lines Essay on My Best Friend for Class 3
I have quite a few friends and Seon is my best friend.
Seon is a well-behaved boy and is good at studies.
He and I have been best friends since our kindergarten schooling.
Seon stays 2 lanes ahead of our house, and we study in the same school.
We play together and have participated in many sports competitions at school.
We help each other while doing homework, assignments and solving worksheets.
Seon is kind and soft-spoken.
He talks to everyone and is a friendly person.
He is polite, honest and truthful. He never wastes food and helps poor people.
I feel happy to have had such a best friend who resides nearby and helps me with my homework and study-related questions.
That was My Best Friend Essay for Class 3 kids. A Best Friend makes us feel more secure and loved because we know that no matter what happens, that person will always be there for us.
Want more ideas for essays for your kid? Just download India's most loved kids' learning app – Disney BYJU'S Early Learn and get a huge collection of essays on various topics for your kid.
More Essays for Class 3