My favourite fruit essay for Class 3 is an interesting topic for essay writing among kids, as this gives them an opportunity to compose an essay about their favourite fruit. In this article, we present to you my favourite fruit banana essay that young learners can refer to while drafting an essay in simple words.
Banana is a yellow colour fruit which is liked by both adults and kids. It is one of the oldest tropical fruits known to mankind. Writing an essay on this interesting fruit helps students to portray their likeness for bananas and also explore the benefits of eating it. My favourite fruit banana essay for Class 3 is particularly dedicated to all young minds who are wondering how to write a simple essay on this topic.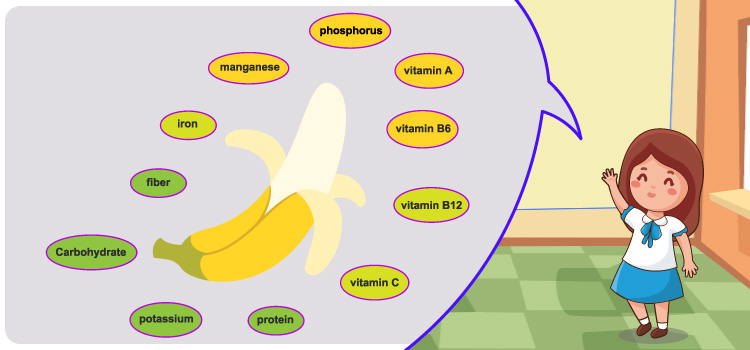 My Favourite Fruit Banana Essay For Class 3
Banana is a yellow colour fruit which is loved by everyone.
It is a attractive and delicious fruit.
This fruit is a rich source of vitamins, minerals and packed with nutrients.
Banana is extensively grown in tropical and subtropical countries.
This fruit comes in various shapes and sizes.
Eating this fruit helps with digestion of our food and relieves constipation.
I like all foods that are made with bananas like cakes, ice creams, milkshakes, etc.
Raw bananas are also used in making curries and pickles.
The fruit provides various nutritional and health benefits to us.
In the above my favourite fruit banana essay for Class 3, we have made a humble attempt to help young learners to open up their minds, understand the benefits of the fruit and write an essay on this topic. For more Class 3 Essay topics, you can check and explore the linked article.
Looking for more exciting and interesting worksheets, study materials and resources? You can check out our Kids Learning section and learn more and make learning a joyride for your little one.