Benjamin Franklin said it best when he said, "Games lubricate the body and the mind." Games awake us from within and refine our concentration skills. Here, let's talk about My Favourite Game Essay for Class 3 Kids.
Playing games is very important. It teaches teamwork, patience, composure, social interaction; refines the thought process and boosts confidence. Given below are 10 lines on My favourite Game in English. You can download the essay in PDF form, through the link provided.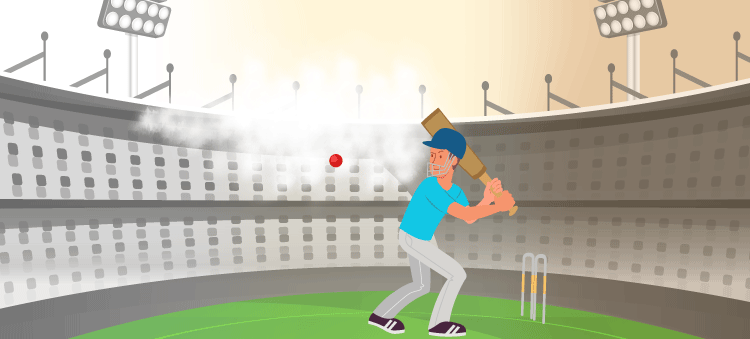 My Favourite Game Cricket Essay for Class 3
I love playing many outdoor games, but cricket is my favourite game.
Cricket is one of the most famous sports in the world.
People in India are very passionate about cricket.
I play cricket at my school playground with my classmates.
I also play cricket in the park near my home with my friends.
In cricket, there are two teams with 11 players each.
There are batsmen, bowlers, fielders and a wicket-keeper in each team.
The team which wins the toss gets to decide whether it will bat or field first. The team with the highest score wins.
There are many rules and regulations in cricket, which make it more interesting.
Sachin Tendulkar is my favourite cricketer and is known as the God of Cricket.
Games are as vital as education for kids. The more they play, the more active their mind becomes. That's the reason why educational institutes definitely have playgrounds and other accessories for playing a variety of games such as cricket, table tennis, football, volleyball, badminton, etc.
Writing works on all aspects of the verbal ability of the kid. It brings forth the creativity of the mind on paper. Click here if you wish to explore more on Essays for Class 3.
More Essays for Class 3