"Stress Management works best when treating both the symptoms and the causes of the stress. Treatment of the physical symptoms alone may bring temporary relief, but the underlying stressor will eventually express itself again."- Beverly Beuermann-King.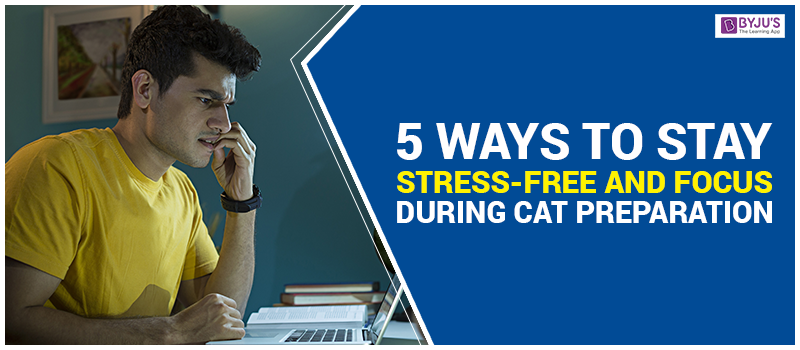 While preparing for exams like Common Admission Test (CAT), stress management should always be included in the preparation plan. Often CAT aspirants tend to lose their interest or concentration because they don't understand how to reduce stress. However, stress management is very easy and it brings out a positive energy in CAT aspirants so that they remain focused towards their goal till they have achieved it.
If you know how to overcome stress, your preparation for CAT (or any other exam) will be smooth enough and then you will not see CAT as "a tough paper", instead, you will start enjoying it. This way your efficiency and productivity will definitely multiply.
Tips For a Stress-Free Preparation
Here are 5 ways which will teach you how to reduce stress and remain focused on CAT exam.
1. Stay Motivated and Believe in Yourself
First and foremost task before studying for the "toughest exam" is to improve your perspective towards it.  The syllabus for CAT is not rocket science. It's something which everyone has already studied back in school. You only need training about how to use your thinking, reasoning and analytic skills to crack it.You should be confident and should have a positive energy around you. Speak to experts about their experience of writing CAT. This will bring positive vibes and you will know how to relieve stress or fear of writing CAT.
2. Start Early
In order to complete the syllabus and have enough revision before the actual exam, one needs to start early. CAT syllabus includes the following:
Quantitative Aptitude
Data Interpretation
Logical Reasoning
Verbal Ability and Reading Comprehension
CAT preparation time can be divided into 3 slots:
RUSH TIME
OPTIMUM TIME
IDEAL TIME
1.      When you are 6 months away from the actual exam.

2.      You should go to self-analysis before starting your preparation by taking sample tests.

3.      Focus more on your weak areas and simultaneously spend time in revising your strong areas at least twice a week.

1.      When you are 9 months away from the actual exam.

2.      Disciplined Routine along with self-study is the key to success.

3.      Know your best and worst areas by taking chapter wise tests.

4.      Solve one Reading Comprehension daily. Analyze where you went wrong.

1.      When you are 12 months away from the actual exam.

2.      Study each topic from basics and then go for higher difficulty levels.

3.      Work on your vocabulary and reasoning abilities as well.

4.      Make sure you finish your syllabus 8 months before and spend these months for revision, last 10 year CAT papers and taking mock CAT exams.
You should always begin CAT preparation in "Ideal time". The advantage of this slot is that you can pay equal attention to all the four topics and still get enough time for revision.
3. Follow your preparation plan
Often haphazard study plan makes the aspirants unsure about their preparation and in the end, they have no clue about how to handle the stress of CAT preparation.
The solution to this anxiety is very simple and will definitely make the aspirants learn how to deal with stress.
Vast Syllabus + Very little time + Improper study Schedule = Stress and Nervousness
Make a proper study plan for CAT exam that should include sufficient amount of practice sessions for various sections of CAT syllabus. But planning alone will not be sufficient. One needs to follow that plan religiously. Start your CAT preparation in the "Ideal Time Slot" and fit your plans into it. Split up your 12 month CAT preparation plan into four goal slots.
ULTIMATE GOAL: To crack CAT with excellent results
LONG TERM GOAL: Finish CAT Syllabus by end August and then start mock tests.
SHORT TERM GOAL: Here, one can divide the study time such that he/she can give equal attention to each and every section of the CAT syllabus.
DAILY TARGET: Study 2-3 hours daily. Make sure you solve enough questions so that you finish your syllabus on time
4. Don't hesitate in asking for help
Whether you are preparing on your own or taking any coaching for CAT, you will come across some topics or problems that you find difficult to understand or solve. Get your doubts solved from the experts. Procrastinating your doubts will land you up nowhere and in the end, you will find that chapter difficult to master.
A personal mentor plays a very important role in anyone's CAT preparation so that the aspirant can know how to manage stress or tension regarding their doubts. At BYJU'S, the students are given an opportunity to learn 1 on 1 with their personal mentors.
5. Use Technology
Technology can work wonders if used in a smart way. It can help any CAT aspirants beyond boundaries. One can interact with his fellow aspirants on social media, discuss doubts and use loads of educational website to prepare for CAT.
BYJU'S Classes train its students to work smart rather than work hard. All stress management techniques are provided to them.
Mr. Byju Raveendran and Mr. P. N. Santosh have introduced an innovative mode of learning called the "Tablet Mode of Learning" that has greatly helped CAT aspirants- whether they are students or working professionals to manage their study time according to their daily schedule. The tablet mode of learning provides best quality training anywhere and anytime to students.
BYJU'S Classes Coaching is made to help CAT aspirants study according to their timetable which augments their productivity. Check the video given below to understand how BYJU'S helps the CAT aspirants to prepare more effectively for the exam.
Reading Comprehensions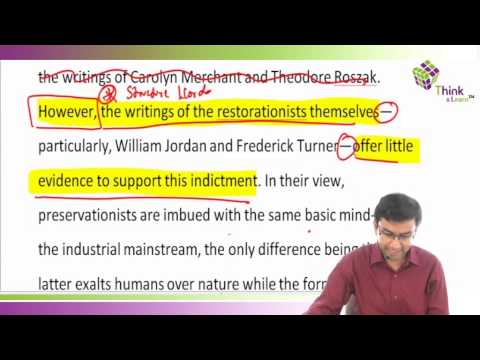 Shortcuts for Geometrical Problems