After taking the CAT exam, the candidates are called for successive rounds of the respective management schools. Personal interviews for MBA is the most important round of all in the admission process since you get to interact with the officials of the college directly and doing all that it takes to impress them and ace the interview is what that you concentrate more on. Let's glimpse at some tips to charm your interviewers with your sharp wits, some help for you for your personal interview preparation.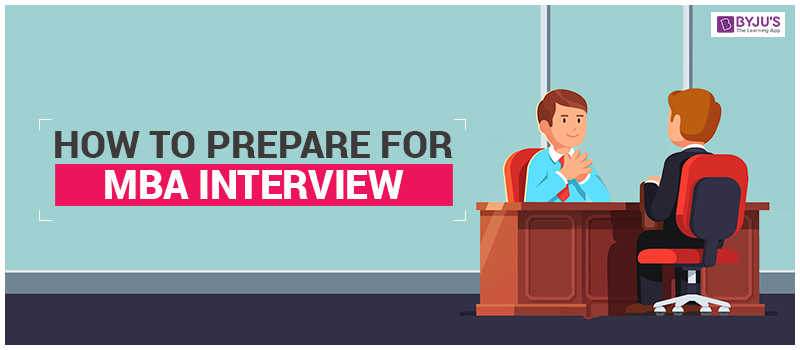 How to Prepare for MBA Interview?
Here are some most important MBA interview tips that would help to prepare for the interview and crack it with ease.
Prepare some witty answers for the most common MBA interview questions  beforehand:
In an interview for MBA, questions like "Tell me about yourself", "why this institute?", "your strength and weakness", "Why should we admit you", "leadership qualities" and so on, must be prepared after you thoroughly analyze them and get your facts right. Citing quotes, incidents from legends' life,  etc. will improve the standard of your answer.
 Talk to people to gain more insights:
Interacting with people who have already cleared MBA interviews and enquiring about how the interview went on, the questions and the answers that were asked, what the interviewer expected, their behaviour, the mood and the atmosphere and things like that will help you get a  vague picture of how it will be and you can tune yourself according to it.  Following these during your personal interview will serve you well.
It is very important to understand the questions asked before you try to answer them. Do not give out answers even before they finish the question or assume what the question is going to be. Focus on the question shot, ask for a repeat if it is not clear and take a few moments before you finally answer it to avoid confusion and embarrassment.
Stick to the point and keep it short and neat:
Short and sweet is the motto here. You must keep your answers short and to the point so that it doesn't bore the interviewers. Rambling nonsense to show that you can talk for long hours will end up irritating the interviewers, so always stick to the point and keep in mind to give out honest and candid answers and avoid giving cute or glib answers. Illustrate with relatable examples to make your answers sound more interesting.
Ask intelligent questions and look presentable:
There comes a point where you would be required to ask questions about the institution, this is the phase where most students mess up. The questions should be rational and must be related to MBA in regard to your goals. Do not make a major blunder by shooting questions that are easily available in their prospectus or web. During an IIM personal interview, present yourself in formals and sit straight, maintaining eye contact.
It is always suggested to do a lot of research about CAT interview questions to go and ace the interview with ease. To know more important tips on interviews and preparation strategies, stay tuned with BYJU'S.