The Indian Institute of Management Amritsar is located in Amritsar, Punjab, India. It is one of the recognized Indian Institutes of management to be established in 2015. It is temporarily located on the campus of Government Polytechnic College, Amritsar. IIM Amritsar would commence its activities and operations in the transit campus located in the Punjab Institute of Technology, Government Polytechnic Compound till it gets ready with its own campus.
IIM Amritsar is facilitated with spacious classrooms, activity room, library, recreational space, computer rooms and other sports facilities. Hostel facility is also available at different location for boys and girls. The admission process is a rigorous process where students are screened on the basis of several factors for the final selection. The institution does not conduct any examination of its own and decision is made on the basis of CAT exam (Common Admission Test)score.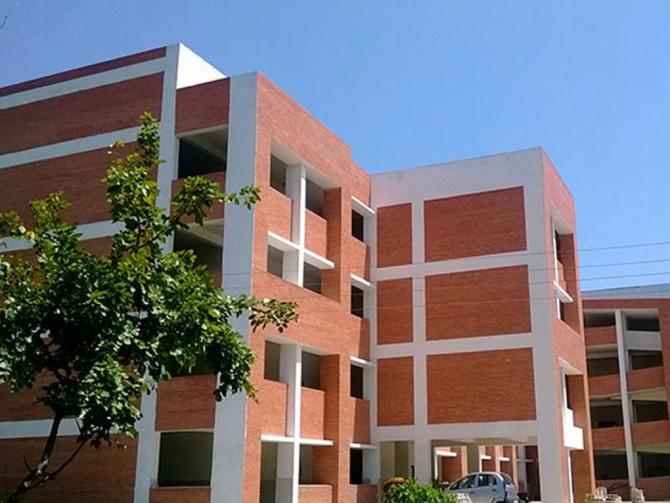 Post Graduate Program
The 2-year post graduate program in Management is the flagship educational program that prepares young graduates for senior level positions in the organization. The first year covers 61 credit foundation course in various functional areas. It is followed by 8-10 weeks of summer training classes in several business organizations. While the second year comprises of a vast range of elective courses across verticals. Here, the students take 42-51 credits and there are some courses which are of two credits and others are of three credits.
This program aims to put greater emphasis on knowledge assimilation and its effective uses. Faculties adopt various teaching methodologies such as lectures, case studies, videos, simulations, role-plays and many other things to make their learning effective. The Programme ends with rigorous evaluation comprises of quizzes, assignments, mid-term and final examinations.
Contact Address
IIM Amritsar
Punjab Institute of Technology Building,
Inside Government Polytechnic Campus,
Polytechnic Road,
Amritsar, Punjab 143105
Keep visiting BYJU'S to make your CAT Preparation better with expert tips and strategies. Also, get several sample papers, mock tests, and notes to develop problem-solving skills. It is also suggested to download BYJU'S- The Learning App and start preparing for CAT in a more effective, engaging, and personalized way.