Founded in 1996, Indian Institute of Management Indore (IIM-I) is one of the top MBA colleges in India. It was the sixth addition to the IIM family, which started with IIM Calcutta in 1961. The institution was set up by the Department of Higher Education of the HRD Ministry of the Government of India with an aim to provide quality business education which can be considered at par with the best in the world.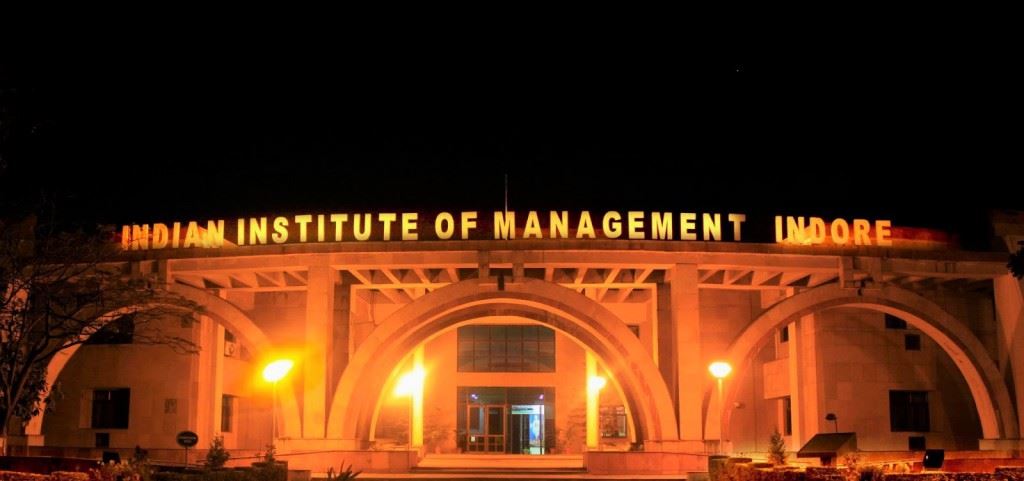 IIM-I has two facilities in India, one in Indore and another in Mumbai.
Academic Programmes
IIM-I provides a host of academic courses to choose from. The following programmes are offered at the premium institution:
Post Graduate Programme in Management (PGP)
(Duration- 2 years)
Executive Post-Graduate Programme in Management (EPGP)
(Duration- 1 year)
Post Graduate Programme in Management for Executives (PGPMX)
(Duration- 2 years)
Fellow Programme in Management (FPM)
Integrated Programme in Management (IPM)
(Duration- 5 years)
Specialization in various fields such as Finance, Marketing, Operations and Human Resources are available here. It must be noted that IIM-I, like the other IIMs, does not award a Degree. It awards Diploma.
Admission Process
The admission process of IIM-I, for Post Graduate Programme in Management (PGP),  starts with the CAT examination. There are a few other rounds of evaluation after a candidate successfully clears CAT exam before final admission. The score of GMAT is taken into account in case of Non-residential Indians (NRIs).
The admission to Executive Post Graduate Programme in Management (EPGP) programme is also based on the GMAT examination. Executives with a minimum of 5 years of work experience can apply for this course.
Other Facilities
Hostels: IIM-I has 18 hostels for its residential students. A separate hostel, with a capacity of around 200 students was set up for the One Year Full-Time MBA (EPGP).
Library: The IIM-I library stores a massive collection of books related to Management and its allied subjects. The library has over 15,000 books, 425 Indian and foreign journals and over 1000 full e-journals.
Contact Details:
Address: Prabandh Shikhar, Rau Pithampur Road,
Indore, Madhya Pradesh 453556
Phone: 0731 243 9666
Thousands of aspiring candidates appear for the CAT every year but only a handful succeed getting into the premier institutions like IIM Indore. If you want to be one of them, contact BYJU'Stoday. Our complete CAT preparation module, taught by the best mentors in the country, will make sure that there is no gap in your preparation. Come to BYJU'S and be prepared for CAT.