The Indian Institute of Management- Lucknow (IIM L) is located in Lucknow, Uttar Pradesh, India. It was established in 1984 and is ranked as 4th IIM schools after IIM Calcutta, IIM Ahmedabad, and IIM Bangalore. IIM Lucknow provides Post Graduate Diploma, fellowship and executive programs in management. This institute is also recognized as an Institution of Excellence by the Ministry of Human Resource Development, India. Like other IIMs, IIM Lucknow considers the CAT score as one of the shortlisting factors for their further rounds.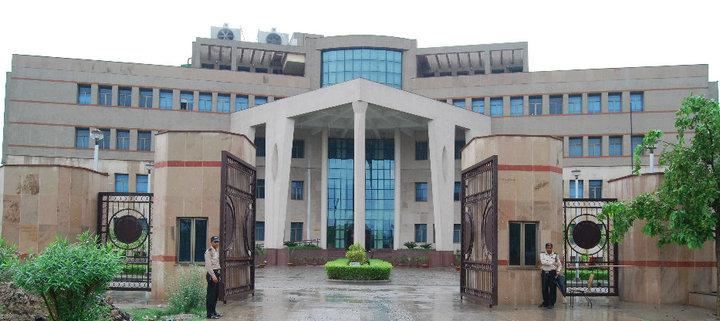 Courses Offered
PGPM – This Post Graduate Programme is especially designed to develop professional managers along with strong conceptual fundamentals and various skills that are required to manage businesses of the future. It is of two years full-time program and students meeting all the requirements of the program are awarded as Post Graduate Diploma in Management.
PGP-ABM – It is a two-year Post Graduate Programme in Agribusiness management course which is designed to develop agribusiness leaders, great entrepreneurs, intrapreneurs with vision and perfect attitude for promoting the growth of agribusiness and agro-based enterprises.
PGPSM – This is Post Graduate Programme in Sustainable Management which is of two-year full-time programme that is being conducted by IIM Lucknow and its other campus at Noida. This programme is designed to help managers develop an environment and different social responsibilities of business. The curriculum is designed to develop leadership skills to formulate and solve the problems.
WMP – This programme is uniquely designed for all the working executives, professionals and entrepreneurs who desire to enhance their managerial skills through formal management education while continuing full-time work. This course is structured in a way to meet the learning needs and methodologies and can continue to work and engage in formal education parallelly.
FPM – The Fellow Programme in Management refers to a doctoral level programme of the IIM Lucknow. This course provides a unique opportunity to all those who desire to brighten their research and enhancing their teaching talents.
EEFM – The Executive Fellow Programme in Management is especially designed to meet the learning aspirations of enlightened executives and teaching professionals and inculcate the state-of-the-art research skills that are required for better understanding and knowledge.
Contact Address
Indian Institute of Management Lucknow
Prabandh Nagar, IIM Road,
Lucknow – 226 013.
Phone : +91-522-2734101, 2734111-20, 6696001
Fax : +91-522-2734025 , 2734005
Get the best comprehensive course for your CAT preparation with BYJU'S. Enjoy engaging video solutions to learn the use of concepts and techniques for different sections.