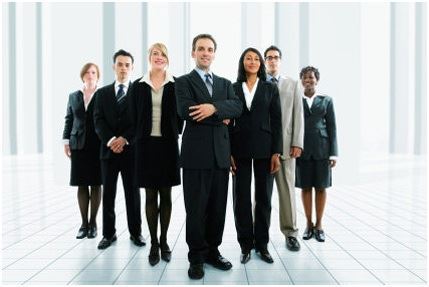 You must have read that "IIMs are trying hard to bring diversity in the MBA classrooms with 30% women and non-engineers." IIMs welcome diversity. True. How is diversity going to benefit MBA students? Through diversity, we could enhance the classroom experience and bring more people together on board. In a business, it is essential to have a diversity of thoughts, diversity of gender, diversity of age, diversity of culture and nationality etc. To encourage this, MBA is offered for graduates from any stream and age no bar.
According to Financial Times 2013 global MBA Ranking, the highest number of females in an MBA classroom is reported in Fudan University School of Management, in China, with 54% of students as female. TiasNimbas Business School in the Netherlands have 50% women students whereas the Indian Institute of Management, Ahmedabad stands in the least position with only 14% as their female students. With more females in the classrooms, we might be able to bring out the Chhavi Rajawat or Shaheen Mistry in our country.
Scholars argue that diversity in the classroom will bring upon spirited debate and differing opinions and outlooks that will make way for innovation and creativity. The problem arises when everyone from the same background is together then they tend to think alike as opposed to people coming from diverse backgrounds and experiences. In spirited and healthy debate, innovation results. Debates or ideas with the same conclusion won't do any good in the long run in this highly competitive and changing tech world. So diversity is essential to turn more light bulbs go up.
Lack of knowledge about diversity or exposure could also result in product launches failure. The best example for this would be the Nano Fail where Ratan Tata failed to position the brand and gained a wrong customer perception. Buying a car in India is about self-esteem and prestige- but tagging Nano as – "The Cheapest Car" is the worst tagline someone would ever want to be associated with. Understanding the nuances of culture and identities could help prevent these events from happening. After all B Schools prepares future leaders.
Diversity will also help its students compete with the rising global environment and economy as well. The ability to adapt oneself to work in a multicultural environment is extremely critical a trait companies look out for nowadays. If we can't do that, then be ready to poorly succeed as a "global" student. This also equips the lecturers with tools to educate the students about diversity-related issues and theories. So, with this scenario, how can an MBA student educate himself about diversity? When someone is surrounded by people who think the same way, they become prone to "Majority thinking". The assumption majority thinking strikes when the person thinks that everyone around them thinks the same way. So a diverse classroom will make a student adapt to a way of thinking that is opposite to majority thinking.
It's important to celebrate a world of both similarities and differences. A good MBA program should be able to throw both in the classroom. Regardless, over the years, IIMs are striving hard to change the pattern and include both genders in their programs. Are you contemplating pursuing an MBA from the best institute? Call our mentors and let them guide you for the best CAT Exam coaching.
For more information on CAT Exam 2022 and B School based on your CAT score, please visit our website www.byjus.com.