Once you're determined to pursue MBA course, indeed, it allocates huge avalanche of funds. As stated by Bloomberg, the tuition fee increased by 2 to 10% for the academic year 2015-16. Despite the fact, MBA programs continue to apprehend a number of applicants and continuing to be the highest preferred and high cost degree. Henceforth, it is essential to plan your budget to maintain a balance between the cost of studies and expenses for personal life.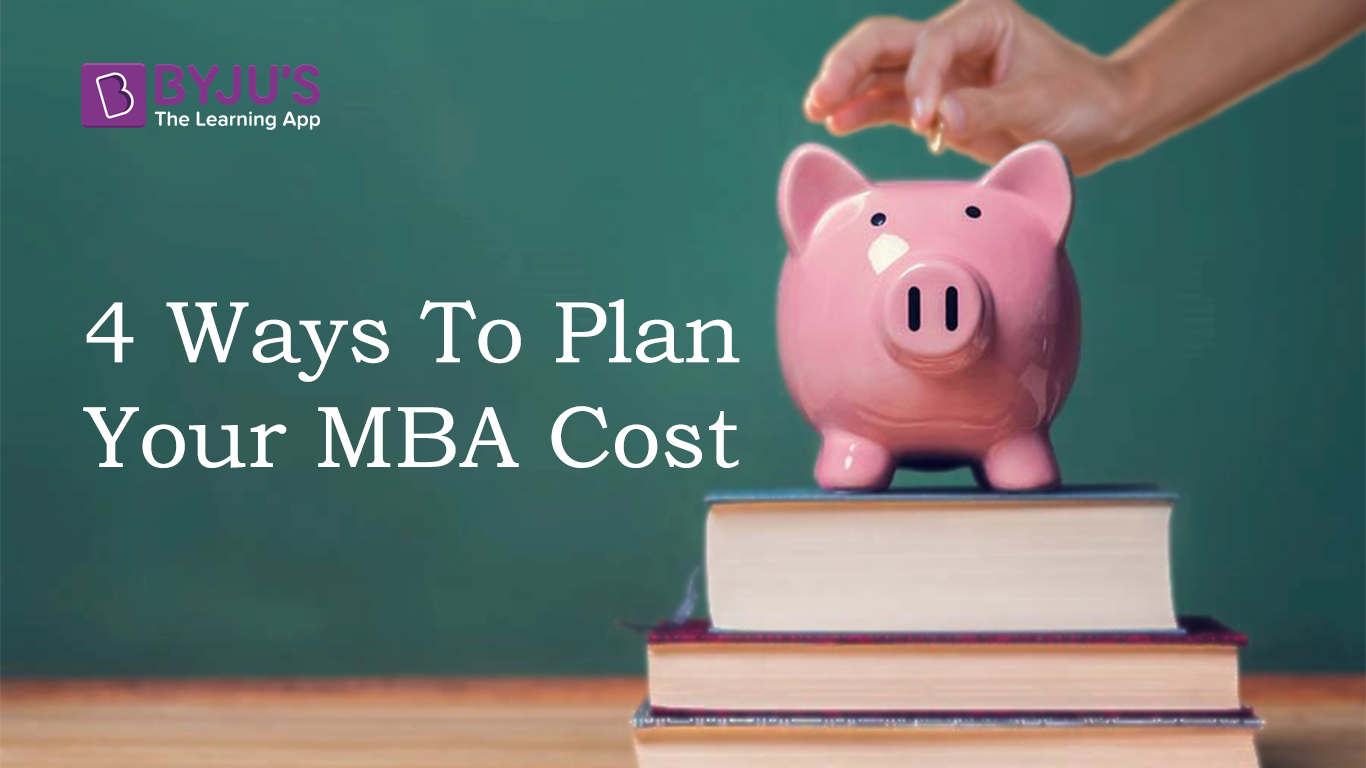 Four Ways to Plan Your MBA Cost:
Planning wisely for reducing MBA cost is a foremost thing to do. Here are four tips to plan your MBA cost.
1. Prepare Cost Effective Budget Plan:
The MBA cost includes GMAT fee, B-schools application fee and a few more charges. Do a rigorous research related to the programs fee structure. Make your reach to the alumni, collect the tips from them for a tactful cost effective budget plan. Apart from the MBA admission fee, other expenses you may incur like travelling, food and beverages, stationery and various others. Since you'll be pursuing MBA program which deals with planning, budgeting and decision-making you have to adapt at initial stages of procuring the degree.
2. Compute Hidden Cost:
If you're thinking about taking an MBA, you should snoop the hidden cost included into it. Here, the hidden cost is none other the expenses incurred say in travelling, finding accommodation and its rent and other living expenses form a burden on your pocket. Getting into the desired B-school is a whole new world of happiness, inspiration and accomplishment; these B-schools ask students to actively participate in to the extra curricular and co-curricular activities. And perhaps you may have to participate the in the events carried out or you may become a part of the student welfare club in all the cases you need to bear some charges in the form of entry fee or membership fee.
3. Apply to MBA Scholarships
Never miss the chance to apply for MBA Scholarships program. These are like the burnol over the burns of cost incurred in the degree flagships. Sometimes, students miss the opportunity to apply for it or sometimes they may fear to apply due to the high competition pressure. Remember, getting scholarships depend on several factors like your merit, skills, accomplishments etc.
4. Research About Available Forms of Financial Resources:
Don't be dependent on the scholarship, search for available finance resources like education loan at low rate of interest, applying for fee waiver and similarly several other resources. It will provide you a financial support during the persuasion of the course.
Byjus will be glad to help you in your GMAT preparation journey. You can ask for any assistance related to GMAT and MBA from us by calling us at +918884544444. You can write to us at gmat@byjus.com.