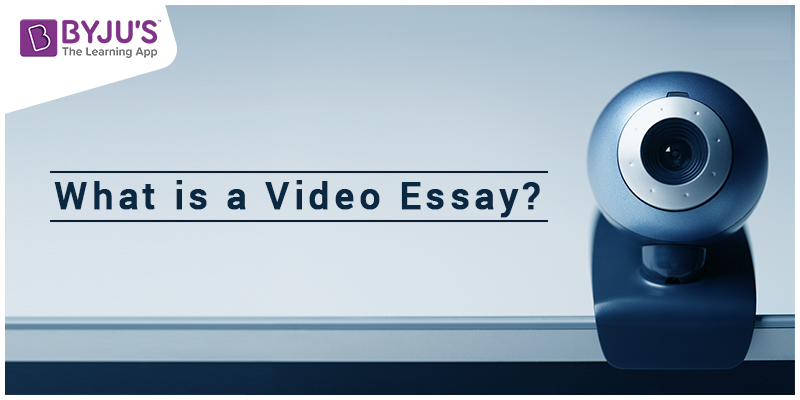 From time immemorial, B schools have used essays as a vital component of the application process. The essays have always conveyed what qualities a person possesses and it has put across the candidate's story across to the admissions committee making the candidate more sellable. This point is definitely accepted because the essay was the only means by which the story of the candidate was put across to the person scrutinizing the application. The essay was also looked as a means by which people could write about points that were not present in the resume or curriculum vitae. It provides the admissions committee with a clear understanding of a student's capabilities, his writing prowess and also gives a first hand account of the candidate's aspirations and aims.
Also Read: How to Write Essays in GMAT AWA Section?
Due to this point, the essay topics became much more innovative as application seasons passed by. From regular "Goal essays" and "Statements of Purpose", essay topics became very demanding and manifested themselves in forms that said "Tell us 25 things that your resume doesn't tell us". The evolution of essay topics always reflected the quest for the right candidate and thirst of universities to find THE ideal candidate who could carry the flag of their MBA Program.
In light of the same thirst, some universities went ahead and introduced something called a Video essay. A video essay essentially sought to replace the conventional essays in Application services and also filled the gap of an emotional quotient in an essay on paper. While it became an instant hit with the universities as they could judge a lot more from a video essay, it instilled a sense of fear within candidates as they seemed to become more vulnerable to criticism and judgement. This is primarily because there are a lot of unsaid facts about video essays, which is very different from a Video Essay. This essay aims to bridge the gap and gives you some information about a Video essay.
A video essay usually presents the same questions that a normal essay presents and the candidate would have to record his / her response to the question asked. Video essays use audio-visual materials to research and explore topics in an objective, subjective, or even poetic manner. Like written essays, video essays may contain an introduction, argument, supporting evidence, and conclusion. The simultaneity of sound, visual, text, and voice and the rhythms of editing and juxtaposition can create complex patterns of meaning and association.
Also Read: Dos and Don'ts While Writing Essays for Admission
While there are many video recording software and screen recording applications, the most used ones are
iMovie,
Final Cut Pro, and
Windows Live Movie Maker.
Let us now look at some things to keep in mind while making a Video essay.
A video essay requires conceptual thinking, creativity and organization. In order to do that you should have a clear vision of your thesis statement and a storyboard.
'The storyboard process helps to promote brainstorming, highlights missing tasks, and allows you to incorporate changes'. It helps you to shape your ideas.
It will make your project feasible and allows you to visualize the output. If you storyboard the project then you wouldn't have the need to spend hours rebuilding your video.
Criticisms help one to grow. So, go a step forward and show your storyboard or rough cut to someone and be open to their feedback.
Enquire them as to whether the idea of your essay is clear enough. If they tell otherwise, make the required adjustments.
This will give you a different viewpoint and you will be able to make necessary changes before you submit the final copy to the adcom of universities.
Come up with creative ideas or a draft of what all your video essay must contain. Talk about your achievements, professional and personal life etc. You can choose to do the shoot indoors/outdoors while ensuring it still appears formal.
Ensure that you are technology ready, that you have all the basic requirements ready to shoot your video which includes – a microphone, a good working camera, a room without any disturbance and a background which doesn't distract the viewer.
It is important that you appear confident while answering the questions since this will be the first impression, which you will create on the members of the adcom.
Dress appropriately for the video session, You should present yourself in fully formal attire throughout the video essay.
It is important to retain your originality in the video and you don't end up copying concepts from other candidates or copying ideas from sample videos which you may have viewed online.
Finally be yourself, don't appear fake or try to impress the adcom too hard. Being authentic is always recommended over all else.
SOME TIPS TO MAKE A SUCCESSFUL VIDEO ESSAY:
1. Make sure you have enough rehearsals before you shoot the actual video. However, do not make the same too artificial because the same needs to match with the interview given by you on the day of the test.
2. Make sure you have a good quality camera and good lighting. This also means that you should have a good quality mic to record your voice when the essay is being recorded. The members of the adcom should be able to hear and see you clearly else the whole purpose of the video essay is lost.
3. Make sure you dress-up well. Preferably a suit for boys and professional casual for girls. It is also to be noted that you shouldn't use too gaudy make-up to ensure screen presence. Remember first impressions are the best impressions therefore maintain a presentable appearance and don't go overboard by either dressing up too much or being too casual. You should be able to convince the adcom members that you are a correct fit for their universities.
4. Make sure you use an air-conditioned room while recording a video essay. This not only ensures that there are no voice disturbances but also ensures that you look presentable while recording the essay. It will enhance the overall quality of the video essay as well.
Get our GMAT assistance by calling on 088845 44444, or write to us at gmat@byjus.com.