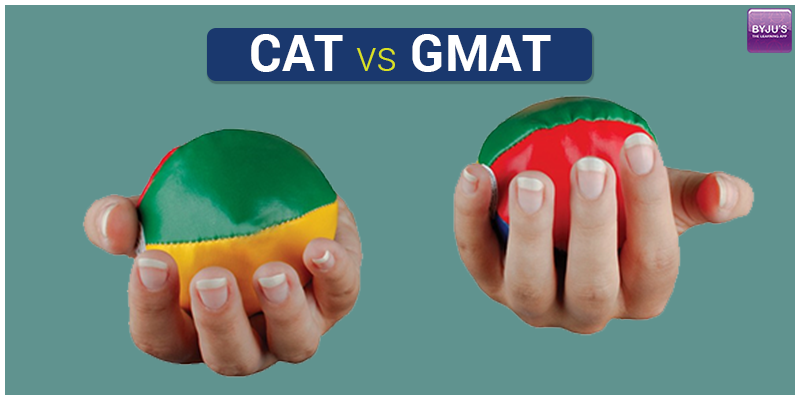 "Now that's what I call a twofer! Dang!"
If you are the sort of person who relishes the challenge of taking on both the CAT (Common Admission Test) and the GMAT (Graduate Management Admission Test) in the same year, you've also worked out that it's not an insensible decision. Both tests have many commonalities, and essentially test you on your mathematical, logical and verbal skills. We know of many cases where students who took both these tests in the same year landed an admission to a prestigious institute in the same year. But, like everything else to do with the GMAT, it helps to plan it out.
CAT vs GMAT
The two tests may be similar superficially, but they are different enough to require different approaches and strategies as you get ready. Here are a few tips that should help you get the maximum out of a double-bill year!
GMAT slots are available through the year, but the CAT exam happens only in November. Ideally, you should have five to six months to prepare properly for both the tests, which means that your prep should start by April at the latest.
The general consensus is that GMAT Verbal is tougher than CAT Verbal, whereas CAT Quant is tougher than GMAT Quant. So, it makes sense to prepare for verbal based on GMAT standards, and for quant based on CAT standards.
The CAT involves more topics (such as Data Interpretation and Logical Reasoning) than GMAT. However, you will only confuse yourself if you prepare for these additional topics before your GMAT examination. Plan to take your GMAT first and out of the way, and then use the remaining time to pick up these topics. This means that you should take your GMAT about 3 months before the CAT, i.e., in July.
Another advantage of taking the GMAT as early as in July is that you will be eligible to apply in Round 1. This gives you one more shot (during Round 2) at applying in case you don't get an admit of your choice in Round 1 or if you screw up your CAT.
The results for Round 1 shall come out around the time of the CAT exam. A positive result might mean that you do not have to take the CAT, while a negative result might help you take the CAT more seriously. So between Round 1, CAT and Round 2 options, you will have three chances to get into a good B-School of your choice. Now you see why this is such a great idea!
Unsure whether you should take both tests? Discuss your situation with our GMAT counselors, and we'll do our best to help you. You can call us on +918884544444 or email byjusforgmat@gmail.com