In the modern world, pursuing an MBA internationally is a multi-dimensional objective learning program. The program is associated with so many peripheral activities that are not confined to a classroom or a lecture hall; it has extended right from sports ground to stage performance in theatres. The extracurricular activities encourage students and make them familiar with a few abstract traits like teamwork, leadership, generating innovative ideas to carry out the task in a simpler and attracting way. And participating in these programmes give recognition to the candidates internationally and nationally in the networking module.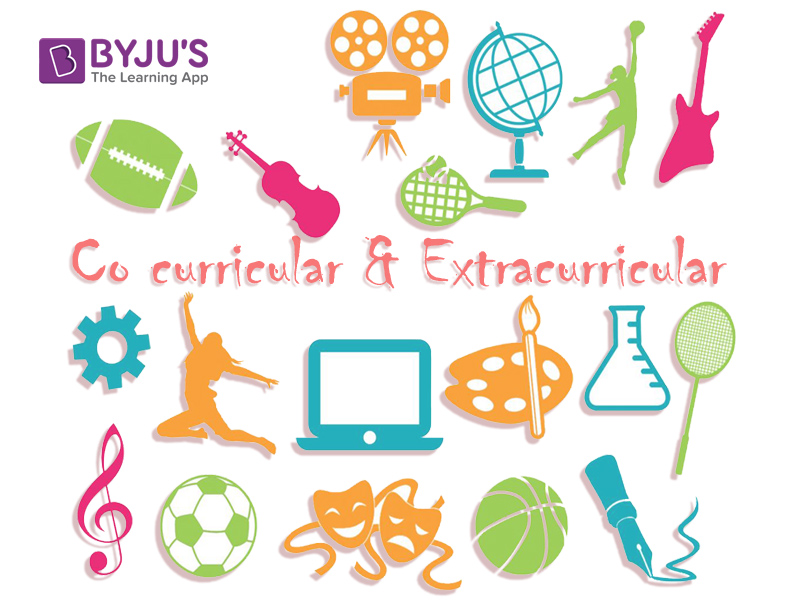 Extracurricular Activities complement Academics
Sometimes, academics become monologues. Students end up with dissatisfaction and annoyance for not getting the desired results; these can rather be converted into amusement and excitement with extracurricular activities. The extracurricular activities which the students embrace will help in developing a student into a well-rounded, socially skilled, and healthy individual. There are so many possible extra-curricular activities; that each student can choose one that pleases him or her personally and one which interests them the most. Activities range from, various sports, scouts, athletics, girl guides, debating, music and chess to paramilitary groups like the cadets. The list contains many more activities. Many members of the adcom like to believe that candidates who show such active involvement in extracurricular/community work are likely to be able to contribute to their campus as well in the future, not only as students even when they become alumni. Your leadership experiences will be demonstrated when you explain about how each experience created an impact on your life. You must be able to convince the authorities of the university, that you will be able to contribute in a continuous manner to your college community as well.
It creates a feeling of teamwork and integrity
Participating in the extracurricular enables students to learn useful new skills from their chosen activity, and in integrating these activities into their everyday school lives, they learn time management, critical thinking, teamwork and social skills. They develop life-long relationships with their fellow classmates and learn how to lead others. These skills are beneficial in the workplace and in later life. Extra-curricular activities also foster a sense of commitment to a cause or purpose and they reduce selfish behavior. Students become more marketable in the workplace. Teamwork is an essential skill which is required when you will be handling teams once you have taken up managerial roles. Hence such extracurricular activities help in improving and developing such crucial characteristics. A sense of integrity is necessary when you will be dealing with several important situations at work. Good Leaders are known to possess such valuable qualities of honesty and integrity. It is imperative to have these vital principles as they will help you to establish a strong foundation and instill a feeling of reverence among your employees. When you participate in extracurricular activities you will learn such basic traits which will help you in improving overall as a good human in addition to being an excellent manager.
Easy getting into B-schools
The adcom members prefer such candidates during the admission process who have been active in extracurricular activities. Modern B-schools are more interested in recruiting students who have something to offer besides academic qualifications. They search for those students who can make a contribution in other areas to the university and the society at large. When you indulge in such activities it is bound to compensate for any other drawbacks/shortcomings you may have on your overall profile. It will give a clear picture to the admissions committee about your passion to participate in such activities and to contribute work to the society as well. Involving yourself in community work helps to establish the fact that you are capable of handling responsibilities outside work as well. It also helps to project you as a responsible individual when you have a strong involvement in such activities. Many universities and some schools make money and gain prestige through their extra-curricular engagement in various arenas.
In case you have no extracurricular activities to showcase your talents or have not participated in any community work either then it is still not too late to begin doing so. You can always start now and participate to volunteer at any of the local NGOs near your area or sign up for any clubs which you are interested in or you could also revive your passion of playing any sport or musical instrument. These activities will help to project your application in a better manner and assist in boosting your profile with the admissions committee as well. Most of the applicants to the prestigious universities are bound to have high GMAT scores, exemplary academic records and impeccable CGPA scores as well. Therefore it is only your participation and involvement in such extracurricular activities which will help to set your profile apart from the many other applications which these universities are bound to receive. Aside from giving you a great chance of gaining admissions in the university of your preference you are also most likely to be granted a scholarship if you are able to impress the members of the adcom.
Share your views by posting your comment below. You can ask for any assistance related to GMAT and MBA from us by calling us at +918884544444. You can write to us at gmat@byjus.com.