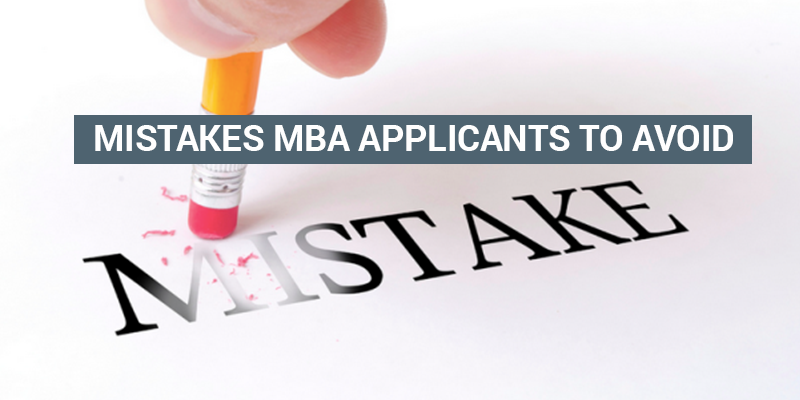 4 Test Prep Mistake B-School Applicants Must Avoid
Pursuing Management and Business studies at international B-schools sounds like day dreaming but the process is tedious and time consuming.
The journey begins likewise:
Checkpoint­_1: Taking down GMAT test prep:
To get through the GMAT test with a 700+ GMAT score you have to start preparing for it at least 2-3 months beforehand. Since, you left the habit of studying for continuous hours, so again to restore the same may take time. To cover up the GMAT syllabus you have to turn back to the high school studies for brushing the basics, and then implementing the learnings for high order thinking questions for GMAT is a comprehensive task.
To gauge performance graph you're suppose to take the mock test on a regular basis, which helps you predict the real GMAT questions and familiarizes with the real exam scenario.
Checkpoint­_2: On the GMAT test day:
The final day, an unpredictable day, all the accumulations of your hard work, sincerity, dedication and infinite brain storming sessions will pay you back. Don't worry you won't achieve the desired results, it's not the last resort, there is a second chance. You retake the GMAT test after 16 days from the previous attempt.
Checkpoint­_3: Making Profile for Admission process:
This is again one of the most tiring some job, since you have to schedule time with ex-employers to get a purposive and goal oriented Letter of Recommendations (LORs). Simultaneously, you need to approach your educational institutions heads, urging the same. A strong statement of purpose (SOPs) and a flawless short and precise resume needed.
Checkpoint­_4: Arrangements for funding and Visa approval:
Once you qualified the hurdle of interview and group discussion, all your remaining struggle is to get funds from the financial institutions. Then the next big battle is to apply for the visa for a specific country and gain it.
After crossing all the checkpoints, you'll step into your dream college. Throughout the there are numerous phases when the GMAT aspirants commit mistakes, below we have enlisted the highlighted areas where mistakes can be committed. For repenting one mistake you have to wait for one long year, to get back on the track.
Mistake_1: Less or inappropriate GMAT prep:
Here are the most probable chances of committing mistakes; GMAT is a time game and one have to complete all the sections in order to escape from being penalized. GMAT test follows a definite algorithm to set the difficulty level of the exam, with every right answer your chances of hitting 680+ GMAT score increases and with wrong answer the graph falls, vice versa.
Mistake_2: Targeting Average GMAT score:
Many students start preparation after doing a rigorous research about the average GMAT score of the elite colleges. This a unsuitable approach to get through the GMAT test. The aspirants must understand this GMAT score is an integral part whole admission process. To get into the desired college you have to build a strong profile with at least 4-5 years of experience, more than average academic records. To secure a GMAT score of more than 700 you need to score 40-51 score in verbal and quant respectively.
Mistake_3: Bogus LORs or SOPs restricts:
Sometimes MBA aspirants in greed of seeking admission in the renowned business colleges create bogus or overhyped themselves in the SOPs, or LORs which can be one of the reason of rejection of candidature. Use simple English languages for writing the sentences, never over project yourself. it should be clearly state your long term and short term plans.
Mistake_4: Fail to provide documents:
Sometimes MBA aspirants fail to provide the original and necessitate documents for approving either Visa or acquiring funds. Keep all your documents ready beforehand, so there will be NO chance left for losing your MBA candidacy.
Improve your skills, work for quality and definitely you'll be succeed. Good Luck!
Share your views by posting your comment below. You can ask for any assistance related to GMAT and MBA from us by calling us at +918884544444. You can write to us at gmat@byjus.com.