Indian Institutes of Management (IIMs) is the shrine for Indian and international MBA aspirants. The pragmatic teaching approach, highly qualified professors and the renowned recruiters are benefitting the IIMs in producing notable business leaders. Mainly IIMs accept Indian CAT score for Indian applicants, however, along with it, they consider GMAT score also. Let's recall, the GMAT score measured on a scale range from 200-800 and the total score is an average of marks obtained in verbal and quant. Typically, all the prestigious institutes mark a GMAT cut-off of 600-750 for admissions in the business and management flagships.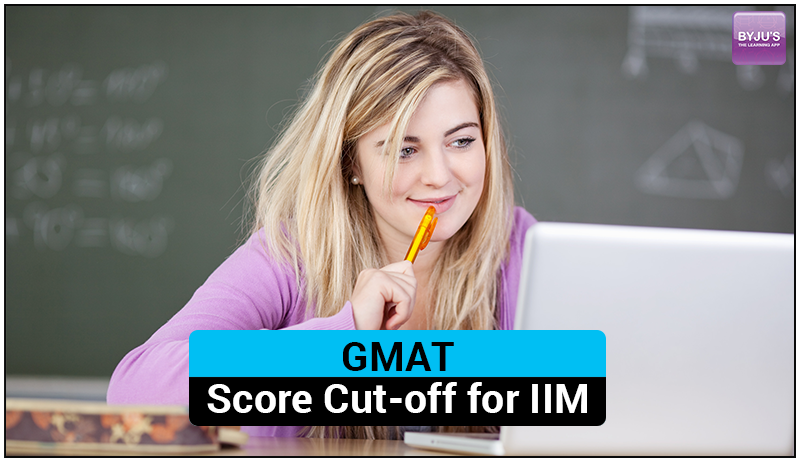 For the past couple of years, the minimum GMAT score for all the IIMs has been at 770. Though this range varies from institutions to institutions depending on the candidate's profile, work-experience and project undertaking skills.    
GMAT Cut-Off Score for IIM-Ahmedabad
Applicants need to submit their GMAT score obtained in anytime during the last four years from the year of seeking admission in Post-Graduate Management Programme for Executives (PGPX). Average GMAT Score (out of 800) required is 706. Along with a good GMAT score, IIM-A also demands good Analytical Writing Analysis (AWA) scores i.e. minimum 3.5. The candidate must be proficient in the English Language. IIMA do not ask for any letters of recommendation however, candidates are required to give three references once they are qualified.
GMAT Cut-Off Score for IIM-Bengaluru
Though GMAT is a qualifying test considered for the admission, there is no specified minimum score limit. For the Executive Post Graduate Programme in Management (EPGP) Program, the range of GMAT score is generally between 690 and 760. Along with a good GMAT score, IIMB prefers candidates who have valid work experience after their graduation. Any Articleship, project work in industries, summer placement or any other industrial exposure as a part of the curriculum are not considered.
GMAT Cut-Off Score for IIM-Calcutta
Admission in IIMC requires a valid GMAT score from the candidate from the GMAT test taken within last 36 months of application date. Work experience of 5 years post qualification of managerial or professional experience will be an added advantage. Letters of recommendations are needed from two referents holding senior managerial positions for the admission.
GMAT Score Cut-Off for IIM-Lucknow
At least 640 GMAT score is required for admission in IIM-L. TOEFL, IELTS & PTE test scores are not applicable for the admission. IIM-L prefers candidates with a minimum of 5 years of full-time professional work experience after graduation in any discipline. At least one Letter of Recommendation is required for the admission.
BYJU'S will be glad to help you in your GMAT preparation journey. You can ask for any assistance related to GMAT and MBA from us by calling us at +918884544444. You can write to us at gmat@byjus.com.
Click for more Average GMAT Scores for Top Colleges in India.