At certain point MBA aspirants get befuddled after taking GMAT, when it comes to the submission of MBA applications in the targeted B-schools. They explore internet 'What is the best time to submit MBA application?, 'When do MBA programs start?', 'How to plan your MBA Application Timeline?'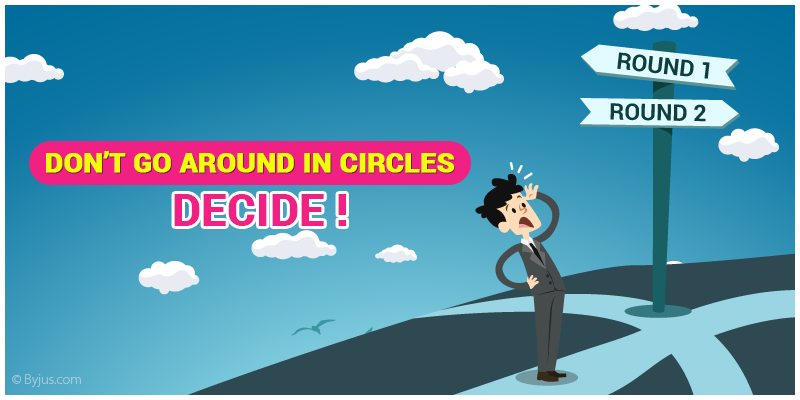 B-schools follow two admission cycles:
Round-1 or known as Fall Cycle.
Round-2 or known as Spring Cycle.
The reasons behind the bewilderment of the students are:
If I apply in Fall Cycle, will my application get lost among all of the 'uber applicants'?
If I apply in Spring Cycle, will I be too late?
To break this stereo type assessment by the students, GMAC admission officers counseled that there is no difference in the admission criteria for Fall or Spring.
Understanding Round 1, 2 & 3
Round 1 or Fall Admission Cycle, application deadlines get start as early as August (Harvard is notorious for early deadlines) and go on all the way to November. Round 2 deadlines fall in the following January or February. These are basically the two rounds open to international applicants. Notably, Round 3 application process is not for Indian students.
Advantages of applying in Round 1
As the old adage goes, the early bird gets the worm. If you have a kickass application ready, it is to your advantage to show it to the Adcom as soon as you can. At the beginning of the cycle, they have reviewed fewer applications, read fewer essays, and spoken to fewer candidates. So, fatigue's not yet set in.
If you are not confident about your candidature either because of your profile or your scores, again, applying early is to your advantage because if nothing, the Adcom has not yet come across many profiles similar to yours.
Many schools subtly or overtly state that scholarship chances are definitely higher in Round 1. Check your target schools' websites to make sure you know their stand on the matter.
Drawbacks of applying in Round 1
Actually, there aren't any obvious drawbacks, except for the fact that you will need to take the GMAT at least 2 months before the deadline, so that you have enough time to work on your essays and prep your evaluators. That means doing everything quite soon. So, you cannot afford to put things off too long or be a last-minute sort of person.
One more thing to consider here is the possibility of your first attempt not going as well as you'd want it to. In case you score lower than you expected in your first attempt, you will need to give yourself about a month's time to retake the test. And if you still want to make it to Round 1 with a retest, your first attempt will have to be made very much in advance.
To assist you in your decision making for when to apply evaluate your stand on the following parameters:
How Much You're Concerned about the Targeted B-Schools?
If your list contains all the elite B-schools like Harvard B-school with a single-digit acceptance, then you have to be alert and must hit for Round-1 or, if necessary Round- 2. Procuring admission in Round-1 indicates that the following colleges are your first priority. Sometimes few MBA programs refuse the candidature of highly qualified experienced professionals, in such cases, be attentive and try to make it in first round.
What is Your Profile Weight-Age?
International B-schools never select your candidature on the grounds of GPA and GMAT score. You should be on familiar with terms which are necessitated to meet the admission conditions these are:
A good GMAT score.
4-5 years of considerable working experience.
Clear vision for future in long terms and short terms.
Your interview day performance.
All these are integral part of the admission procedure, if you're failing in any of the condition, let's say your GMAT score is below the average score required by the B-schools, or you have 2-3 years of experience. Stop! Don't rush, raise your performance level. Since there is no age limit for GMAT well verse yourself before approaching the targeted B-schools. You can take help of our admission counselors for a clear vision about the prerequisites for the admission procedures at Byju's Classes.
Are You Reapplying to the Same School?
The timing became more crucial for those candidates whose candidature have been rejected by a specific college and again they're re-applying. You have to elucidate the reasons why you failed in the last attempt, what are the improvements you have indulged this year and most importantly you have to specify that how very determined and passionate about the course. You should re-iterate that you have lost a year already, so have to make your candidature stronger than before.
Expert's Tip
If you are planning to apply to around 10 colleges, you have to write around of 25-30 different essays as well as manage to get effective recommendations from your evaluators for each of these schools. So, split your applications between Rounds 1 and 2. Shortlist the schools you want to apply to and categorize them as Dream, Stretch and Reach.
Dream schools are the ones you aspire to be in, but are probably so highly ranked and selective that it's going to be a challenge to make it. Stretch schools are those that you have a good shot at, but not without effort. Reach schools, on the other hand, are safe options, were given your profile and scores, you're very very likely to get in.
Apply to your Dream and Stretch schools in Round 1 so that you're giving them your best shot. Plus, if you make it to one or more of them, you won't have to apply to any of the Reach schools. On the other hand, you're creating a safety net for yourself as you will have these as backup if you fail to make it to the ones on the top of your list.
Share your views by posting your comment below. You can ask for any assistance related to GMAT and MBA from us by calling us at +918884544444. You can write to us at gmat@byjus.com.