Targeting 800 scores in GMAT? You're not all alone in dreaming this exact score. There are many who already achieved it and many are in the queue to enter through the Big door of 800.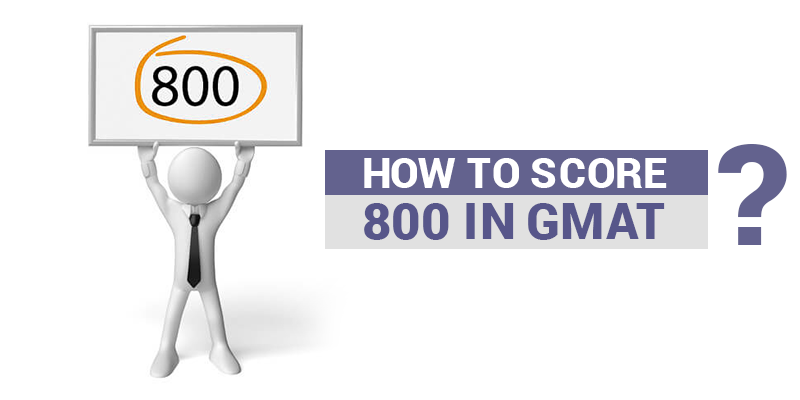 Many folks before or after applying to GMAT, searched the questions like 'How to score 800 in GMAT Exam?' or 'Is 800 score is achievable?' Hence the answer to all the queries is a big nod in YES. And you'll fetch debriefs, testimonials from the various GMAT preparation websites.
On an average out of 280000 GMAT applicants, some around 3-4 GMAT examinee gets the tag of 800 scorer. Yeah..of course they are also human beings they do not posses any supernatural powers to score that much.
If you also wanted to count yourself among those times to work hard and exhibit your caliber cause you already get inspired by the success stories.
8 Calm Mantras for a Perfect GMAT 800:
1. In this test you don't have to learn anything new, all just you have to do is to brush up your old basics and create a hawk eye to grasp the question.
2. Have a study plan; please create your own study plan according to your priorities and don't copy paste others study plan and believe it blindly. (Link GMAT study plan)
3. Nobody learnt sentence creations without knowing the characters, so religiously follow the official guide and basic GMAT prep material.
4. Practice is the mool mantra for all, add more GMAT prep material.
5. Evaluate your answer if they are wrong.
6. Read, understand and remember the concepts applied to the problems
7. Like in the play station, start with beginner level; go to intermediate then heads to advance level. Likewise in GMAT test score do not give all your time and energy to 700+ questions this may discourage you from further GMAT preparation
8. Give comprehensive tasks to brain and develop stamina to cope up in crisis situation. It always to be dream big, but at one time in the admission process you'll realize that GMAT score is not the only key to unlock the doors of famous B-schools. Your candidature depends on the wheels of letter of recommendations, interview sessions and analytical writing skills. So wake up, focus your target but do not keep immature or impractical target for yourself.