Smart work always counts more than hard work. Let's describe this phrase – There are two friends namely T and X. Both are working professionals, both wanted a higher post in the managerial hierarchy and both applied for GMAT. And now they both started preparing for GMAT. 'T' is studying 4 hours daily and 'X' is studying 2.5 hours on alternate days. 'T' always mug up the things and 'X' emphasized more on practice and mock test. They appeared in the test, T scored 520 and X scored 690.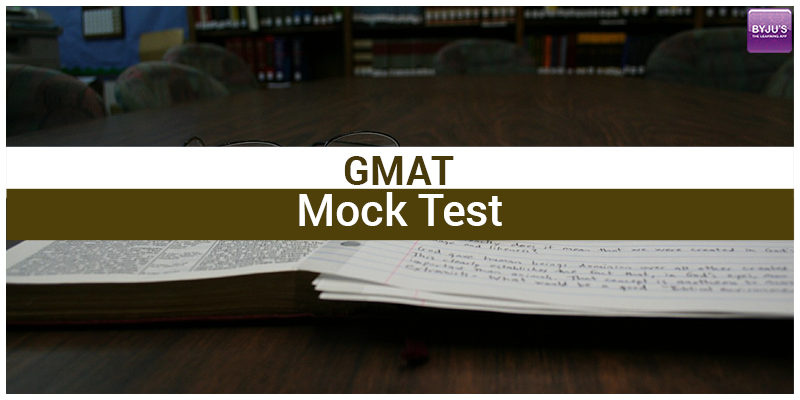 Mock tests are considered as an integral part of GMAT preparation. More or less every GMAT aspirant takes mock tests while preparing. However, some take it the right way while some don't i.e. clear from the above-illustrated example.
Why take a Free GMAT  Mock Test?
In this article, we have tried to consolidate all the important points to take a GMAT mock Test.
It is very necessary that one takes at least a couple of mock tests before writing the actual GMAT because the real GMAT then becomes predictable.
You will get an idea about how it feels like to write the four hours long test.
It gives you a ballpark figure of where exactly you are so that you know the required amount of hard work that needs to go in to achieve that dream score of yours. It also helps in testing yourself and Official tests also predict your score to a great extent.
Take the free GMAT mock test in proper time interval like:
Take the first test, ahead of starting preparation for GMAT.
Take the second test after you have brushed up concepts, and regular in solving the OG, VR and QR.
Take the third test after you have gone over the mistakes done so far in the first two tests, OG, VR and QR.
From the fourth test onwards, take a test once in a week while simultaneously solving hard questions until you hit your target score thrice.
We'll be glad to help you in your GMAT preparation journey. You can ask for any assistance related to GMAT and MBA from us by calling us at +918884544444. You can write to us at gmat@byjus.com.