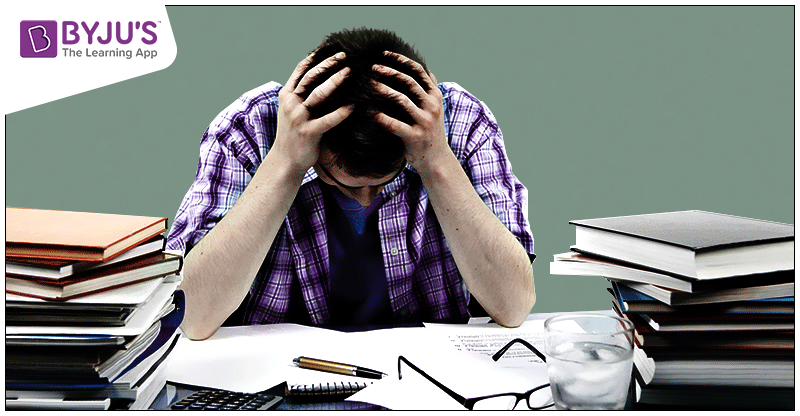 Test anxiety is the outcome of psychological over-arousal of thinking, the chances of being losing the opportunity along with the worry and fear of failures. And it everyone feels before the occurrence of any test. And sometimes enormous tension and worries lead to severe consequences like aspirant faints at the test center; they get easily distracted, find difficulty in solving comprehending problems, perform less than the expectations, and many other.
Once you settle down with the GMAT preparation, it is evident that burden of studies will pile up onto you. And to crack GMAT in one go and secure a safe zoned score of 700+ it is essential to be very calm and relaxed. And retain the same attitude on the test day as well.
You should follow the seven mantras to reduce Test anxiety:
Keep Calm & Attempt the exam
Develop your personal traits which keep you cool; it could be anything like talking to yourself, listening music, visualization, etc
Get ready for the preparation
Develop the zeal for conquering the GMAT test,Learn, memorize and revise the points you read from the topics. It is advisable to note down the points in notepad.
Opt for comfortable location for taking the test
GMAT offers you to choose your test centers, so carefully choose the centers on the basis of easy to reach, knowing place, etc. Find out GMAT test centers in India.
Give yourself attention before the GMAT test preparation
You're well aware of your shortcomings and strengthen, so divide your subjects accordingly and start preparing.
Take a sound good night's sleep
It is essential to make a sound sleep every night. Because during the night hours the brain revitalizes more and helps in remembering the points.
Always have breakfast before studying
Due to the test pressure, your body uses more energy, so it requires food. It is said to be eating fruits before test reduces the stress level. Do not take junk food as it can increase the stress level.
Include small diets in between
According to study on average college students at approximately 126 pounds can burn a total of 270 calories in 60 minutes with the combined activities of sitting up straight, reading, writing and studying. So it is necessary to eat something after every interval.
We're always ready to help you, just give us a missed call or drop a SMS at +918884544444. You can write to us byjusforgmat@gmail.com.