Welcome to the GMAT Sentence Correction Video Lesson for GMAT verbal practice. In this video session, we are covering Sentence Correction, which is an important GMAT verbal topic. Your task lies in choosing the BEST version from the multiple choices given after the questions. The aim of sentence correction questions is to test your knowledge of standard written American English.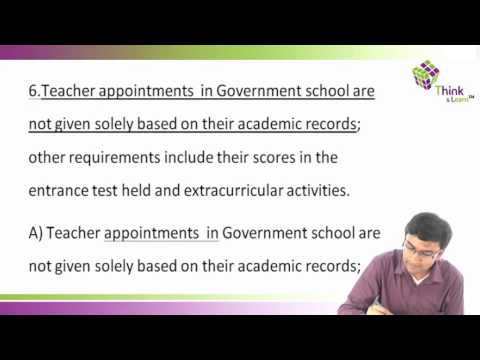 GMAT sentence correction question is not an easy task as it doesn't deal with reading the answer choices and just picking the best solution which "sounds" the best. It can be very confusing because it tests at more than one grammar points. Thus, you need a systematic approach. Follow Byju's way to address this:
– Identify the 'verb' in the sentence. Around 50% of test takers make a mistake in identifying the verb in a sentence.
– Find Subject-Verb errors, Tense errors, Mood errors, Idiomatic errors.
– If you can find an error, eliminate the answer choices that contain the same error.
– Go through the remaining choices to find the second error and fix that.
– If you cannot find an error consider that option.
We'll be glad to help you in your GMAT preparation journey. You can ask for any assistance related to GMAT and MBA from us by calling us at +918884544444. You can write to us at gmat@byjus.com.