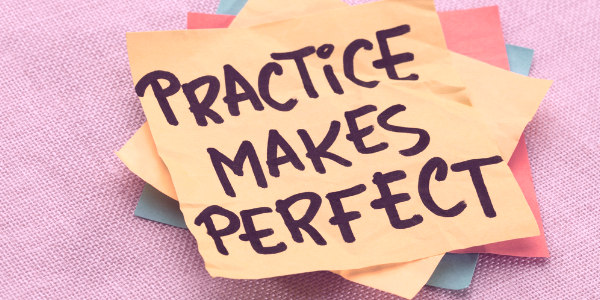 Be it in our professional or personal lives, all of us like to stick to timelines, get things done and finish our responsibilities nice and early. But what we imagine we will do, and what we end up doing are two different things. So here is a story; tell us if you think it sounds familiar.
"One day, I woke up extra early, all geared up and enthusiastic about preparing for the GMAT. I imagined myself acing the test, joining a tier 1 B-school and waking up in California in fall next year. Feeling proud of myself, I opened my laptop and saw an interesting email from my buddy about 'Time Management.' That was exactly what I needed, wasn't it? I went ahead and read the entire article, at the end of which, I realized that I had wasted 30 whole minutes! Alarmed that I had lost so much time, I googled 'how to not be distracted while studying' and watched 3 Youtube videos on the topic. One video led to another and soon enough, I found myself watching the highlights of the previous FIFA World Cup. My morning hours were gone, and it was time to leave for office. So much for California in the fall!"
Well, what can we say? It happens to the best of us!
Push yourself – but only so far
Ideally, you should start preparing for the test 3 months in advance. Dedicate 3 hours to it each day, but no more than 1.5 hours at a time. Even while listening to the most interesting of lectures, we stifle a yawn after 15 minutes, right? That's human nature.  According to scientific studies, the attention span of an above average human is at best 30 minutes. No matter how motivated you are, keep in mind that anything more than 30 minutes at a stretch will cause a dip in your efficiency and you will feel fatigue. So, the key here is to work smart with breaks in between so that you can push your efficiency with consistency.
How to make more time for prep when you have none
You can also use spare time from your daily schedule for the time being and study. For example, if you are travelling for 2 hours per day, use public transport or a cab instead of driving, and use that time to prepare or use 30 minutes of your lunch break to brush up concepts. (Let's face it: the actual act of having lunch takes no more than 10 minutes. The rest of the break is spent over random conversations or smoking) If you wake up one hour early, come home from work an hour early and sleep one hour later, you practically make 3 whole hours in a day!
Like Pro, establish a Level Zero
Start out your preparation by taking an official GMAT mock test. This will tell you where exactly you are starting out and how much you need to improve. You will understand what you struggled with and can dedicate more preparation time to those areas. Create a weekly timetable with small goals you need to achieve every couple of days. As we've stressed before, carve out time slots each day. Every week, take one mock test. Spend time analyzing your performance on this mock to understand what sort of mistakes you are making. Analyzing how and where you went wrong is as important as taking the mock tests. Mostly careless mistakes? Then you need to work on your concentration. Conceptual errors? Then you need to brush up those. Timed out? You need to work on your speed.
Don't drop any balls
Don't practise just one topic for long periods of time – mix it up so you make equal progress across topics, be it Quant or Verbal. It'll make the learning free from monotony. You have probably come across the old adage where you're told to focus on improving your weaknesses but in the process, don't ignore your strong areas thinking you'll ace them. Keep practising. Maximising your score in these sections will bump up your overall score.
Fight distraction – online & offline
You may have already steeled yourself to cut down on time spent hanging out with friends. This is a good move; just don't cut out entertainment altogether, because hey, life can't just come to a standstill because you're preparing for a test! A bigger distraction to fear are online forums on GMAT and MBA. While such avenues have a lot of experts talking about strategies and question types and this wealth of information is certainly useful, it is very easy to get lost and lose time in browsing. It's best to identify one expert whose advice you want to follow and stick to that. That way, there would be no confusion and no waste of time.
BYJU'S will be glad to help you in your GMAT preparation journey. You can ask for any assistance related to GMAT and MBA from us by calling us at +918884544444. You can write to us at gmat@byjus.com.