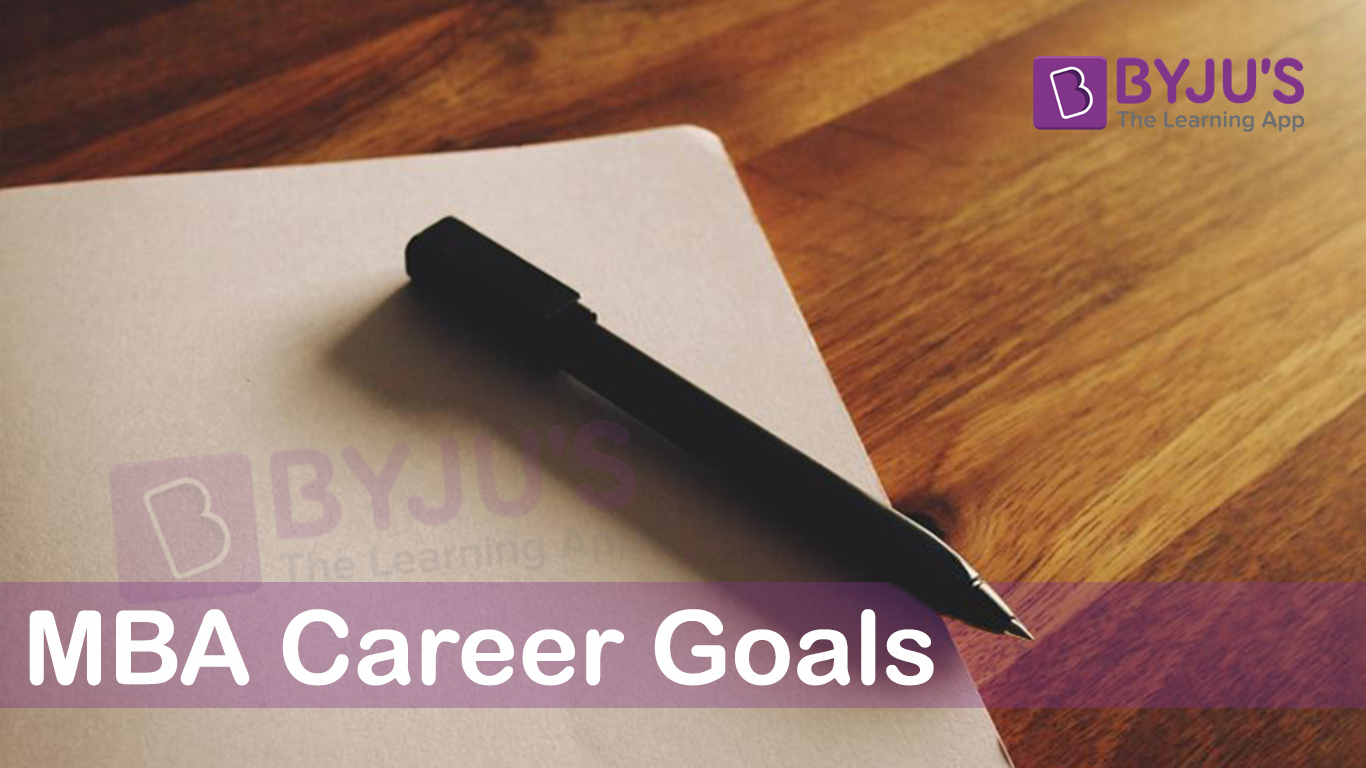 Confused about your MBA goals? Follow this 4 steps!
Defining your MBA goals are an important part of the admission process. If you have a compelling career plan it certainly assists you in attaining great heights and helps you to enjoy a bright future. It is true that it is no simple feat to write a MBA goals essay since this requires you to dedicate enough time and also take part in some brainstorming sessions to figure what your actual goals are. It is also considered to be a challenging task since it requires the candidates to answer a few relevant questions like – 'How to define a goal?' and 'How to attain it?'. In order to write a clear, convincing, and fascinating goals essay, you're going to need to sit down and do some serious introspection.
Regardless, many students fail to draw the attention of the Adcom members through essays since they can't establish their future career goals in a definite manner. Unfortunately, this ends up with the candidates losing the admissions opportunity into their dream colleges. Here are four things you must follow if you find yourself muddled up in between the long term and short term courses.
1. Introspect on your strength and weakness:
Prior to penning down your MBA career goals you can first jot down your strengths and weaknesses. According to many popular psychologists, there is no one better than you who can evaluate your traits. You can explain which departments – Marketing, HR (Human Resources), Management, Sales etc enticed you the most when you were working in your previous organizations. This will help you to get more clarity on what you are actually interested in so that you can pursue the same in your MBA degree as well. You can even establish a connection between what you are aspiring for and how you have worked in a related domain in your previous organization.
2. Recognize what makes you happy in your job
When you have decided to pursue an MBA you must also determine which type of job you like to do and what satisfies you the most. Your motivations and your career goals are both crucial factors which once again influence your decision. You must have both your short and long term career plans mapped out. This will assist you so that you have a definite strategy on how to proceed on completion of your MBA degree. It also makes you more aware about the career opportunities and growth you would receive as well. You can create a summary of a career action plan which would also prove beneficial.
3. Consult a career counselor
If you are unable to outline what your priorities are then it is prudent to consult a career counselor. These are qualified individuals who are extremely proficient to assist students on any uncertainties regarding jobs. They would be able to help you in identifying what your strengths and weaknesses are.
In case, if you're failing to outline your priorities it is no bad to consult a career counselor. These people are very proficient in enlighten the individuals related to job obscurities. They will help you in identifying your strengths and weakness from your career point of view. Or else you can openly talk with your friends, relatives or colleagues related to same irk.
4. Think about the future scope
Pursuing MBA with specialization is not one day sports recreation; it's going to help you in lifelong career avenues. Think about the futuristic scope of the specialization and portray your role for making the contribution while achieving common objective in the organization.
Nurture the skills for accomplishing the future opportunities. Good Luck!
Share your views by posting your comment below. You can ask for any assistance related to GMAT and MBA from us by calling us at +918884544444. You can write to us at gmat@byjus.com.