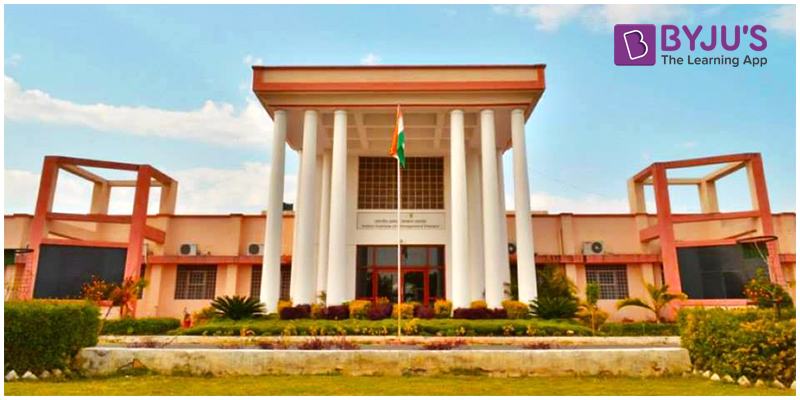 IIM Udaipur was founded in 2011 by Indian Government. It aimed to set the benchmark in management by striving for academic excellence and personal transformation. The goal is to bring the difference in the region by providing higher management education to students and professionals and converting them into elite managers and successful entrepreneurs.
Programs offered
IIM Udaipur offers courses are:
Post Graduate Program (PGP)- Post Graduate Programme in Management, Post Graduate Programme in Business Policy and Strategy, Post Graduate Programme in Communication, Post Graduate Programme in Economics,  Post Graduate Programme in Finance and Accounting, Post Graduate Programme in Marketing, Post Graduate Programme in Organizational Behavior and Human Resources, Post Graduate Programme in Operations Management,Quantitative Methods and Information Systems.
Post Graduate Program in Management for Executives (PGPX)- Post Graduate Programme in Management for working people.
Fellow Program in Management- Doctoral Programme in Management.
MDP for Women Entrepreneurs.
Summer School for Future Leaders in Development.
Eligibility Criteria in IIM Udaipur after Qualifying GMAT
There are various parameters to get you enrolled in IIMU. They are your performance in academics, Your standard scores in required examinations like CAT/ GMAT etc. If you have GMAT score you have chances to be considered for admissions in various management programs in IIM Udaipur.
The GMAT/ CAT score cutoff varies every year.
If you are working professional, it may be an extra perk in few courses. The composite score is based on other factors as well.
CAT score is required for Indian candidate whereas NRI and international candidates can get enrolled through GMAT. However, they can also show CAT score if they're present in India at the time of CAT examination. All other metrics remains same for domestic/NRI/International students.
A GMAT candidate with the valid score is required to hold 10+2 and a bachelor program of 4 years.
For a Doctoral program, a master's degree is required with 55% score throughout academic career. A bachelor degree (4 yr program) with 55% marks.
It is not mandatory but you can submit CAT/GRE/GMAT/GATE/NET-JRF score and work experience. However, you need to conduct a research aptitude test and a personal interview for selection.
Admission Procedure for GMAT candidates
For candidate holding GMAT score, there is a slightly different procedure.GMAT score is the standardized score. A list of shortlisted candidates is prepared on GMAT. After evaluating a final list, the academic performance is calculated. A relevant work experience of more than 30 months is an add-on. Proficiency in English is required. The applicant is required to submit language assessment test score (TOEFL, IELTS etc) in few programs.
This is followed by a personal interview. The shortlisted candidates are finally selected.
Fee Structure of IIM Udaipur
Tuition Fee : INR 550,000
Living Expense : INR 100,000, service tax extra.
Financial Assistance
IIM Udaipur extends financial assistance to the students in financial need. The one with annual income is less than INR 4,50,000  can apply. Major banks of India even fund loans to IIM students.
IIM Udaipur Placement
IIMU has a history of getting good placement score. The major recruiters are: Accenture, ACG Worldwide, Aegis, Amul, Aranca, Arthur D. Little, ASC Thailand, BAIF, Bajaj Auto, Berger Paints India, Bharat Forge, Bharat Petroleum, Binani Zinc, Bombay Dyeing, Bosch India, Boston Consulting Group, Bristlecone, Chaitanya India Fin Credit, Clarion Shipping, Cognizant, Crisil, Crompton Greaves, CSS Corp, Cummins India, Dalmia Cement (Bharat), daVIZta, Dell, Deloitte Consulting, DM Healthcare, Dover India, Eli Lilly, Emel Group, Executrain UAE, Exxon Mobil, EY, FIAT, Fidelity Business Services India, Fortis Escorts Hospitals, Fusion Outsourcing Software, Future Group Future Supply Chain, GE India, Genpact, GlaxoSmithKline, Globals, Godrej & Boyce, HCL, HDFC Bank, Heinz, Hindustan Petroleum, IBM India, ICICI Bank, ICICI Prudential, ICRA, IdeateLabs, Indus Momentus,Infoedge (Naukri.com),Infosys BPO,Infotech Enterprises,Intellectual Capital Solutions,ITC,,J K Lakshmi Cement,Jaipur Rugs,Janalakshmi Financial Services, JDA Software,Jindal Steel & Power,,Kalpataru,KPMG,,Larsen & Toubro,LittleR Associates,Lodha Capital,Manhattan Associates, Manipal Hospital,Mapro Foods,Max Life Insurance,Meru Cabs,Mindtree,Mother Dairy,MTS,MuSigma,NEI,NMC Healthcare,NTPC, PhillipCapital, PI Industries,PwC,Quantiphi Analytics Solutions, Quikr India, Racold Thermo, Rakshak Foundation,Rategain,Raychem RPG, RBL Bank, RECL,Reliance General Insurance,Reliance Jio Infocomm,Resonance,Schenker India,Secure Meters,Shree Cement,Siemens Financial Services, Snowman Logistics,Sodexo Food Solutions India,SREI Infrastructure Finance,Sundaram Mutual,Syntel,Talisma,TATA Advance Systems, Tata Power, Taxi for Sure, TCI Logistics,TCS,Tikona Digital Networks, Timken India, Titan, Tolexo, TVS Auto, TVS Logistics, UAE Exchange, Ujaas Energy,United Biscuits,United Breweries,Vaibhav Global, Vedanta-Hindustan Zinc, Wipro,Wrig Nanosystems, Xpress Money,Yes Bank, Zensar Technologies.
BYJU'S will be glad to help you in your GMAT preparation journey. You can ask for any assistance related to GMAT and MBA from us by calling us at +918884544444. You can write to us at gmat@byjus.com.