Indian School of Business (ISB) is a name to reckon with. One of the youngest globally acclaimed management institutes, ISB was founded in the year 1996 by a stalwart group of academicians and businesspersons. With its focus to groom future business leaders, the institute boasts of high caliber faculty, distinctive programmes, world-class campuses, and multi-diversity experiences.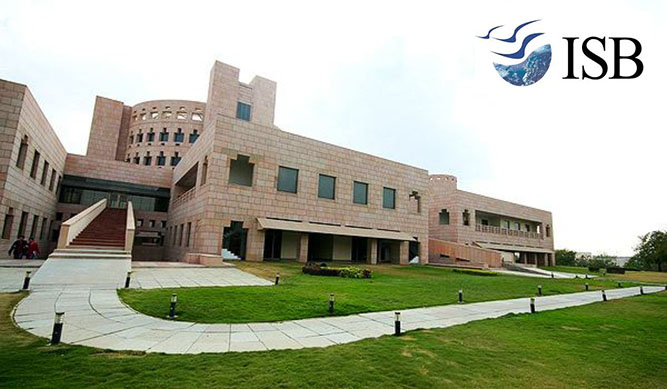 Let's ponder on some of the classic features of this institute:
What does ISB have to Offer?
The USP of ISB lies in its one-year management programme as against the usual two-year curriculum provided by other management institutes, allowing you to go back to work much faster. An additional year of study is potentially one more year of unearned income, and not many can afford that! Having said that, the lesser duration of the programme in no way means compromising the study curriculum. A winner of the most coveted AACSB accreditation, ISB is associated with exacting standards for a high quality education, a commitment to continuous improvement, and curricula responsive to the needs of businesses.
Course Structure:
The study curriculum of ISB is designed is way that will allow you identify your interests, harness your inner potential and prepare you to excel as management leaders is the fast-evolving business environments. The institute offers six course concentrations to its students: Entrepreneurship, Finance, IT, Operation Management, Marketing, and Strategy and Leadership. The students are also encouraged to opt for additional programmes such as Corporate Interaction, Exponential Learning Programme, etc. for overall development of their personality.
Quality of Education:
ISB strives to work closely with association schools and academic leaders to develop cotemporary programmes that aim to apply western concepts in domestic context. Its curriculum reflects global practices, is rich is international perspective, and is delivered according to excellent standards.
Cost of Education:
A one-year ISB programme would typically cost around 30 lakhs. However, the enriching experience that you will gain in that one year of your life will surely make up for this high initial investment.
Placement and Salary:
According to the 2016 placement trends, as reported by Times of India, a combination of large corporates and start-ups competed to hire talent from this prestigious college. A total 1093 offers were made for a batch of 812 students. The highest salary offered was 70 lakhs/ annum with an average salary for 23 lakhs/annum.
In conclusion, as evident, opt for ISB and fast track your career towards success. BYJU'S will be glad to help you in your GMAT preparation journey. You can ask for any assistance related to GMAT and MBA from us by calling us at +918884544444. You can write to us at gmat@byjus.com.