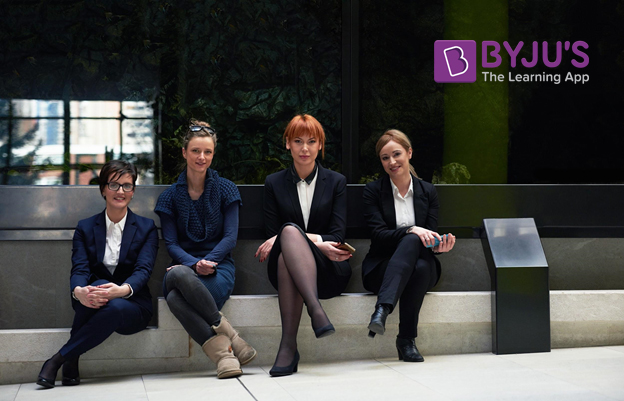 At last! The much awaited time has come when you're all set to toss your luck's coin and could grab a seat at top notch globally recognised B-school. The feeling a day before MBA interview is puzzling; you might feel delighted to celebrate your success as you're a step away from your dream B-school or may be anxious or eager to know what types of questions interviewers will ask you tomorrow. Or perhaps, you might become 'soliloquy': assuming the questions and trying to answer them.
One thing you should remember that B-schools interview those candidates who possess a strong profile with an adherence of an admirable GMAT score. The ad com looks for the candidates who have a uniqueness to add up diversity into the present environment. So before you overindulge yourself in uneasiness regarding what to do on the interview day? We are giving a key here:
(1) Envision Success
Confidence is the main essence of succeeding in the MBA interview. It gives you the strength to trust your abilities, conquering over the test phobia and gives you the opportunity to envision success. Here are three points you should not forget to:
=> Appreciate yourself finally you're achieving your aim, for that you have worked so hard.
=> Frame yourself at that moment, with all scenes of joyous happiness.
=> Boost your self-esteem.
(2) Smile Curbs Out
Undoubtedly the interviews are stressful and exert pressure on your thoughts as well, but a pleasant and endearing smile can control the adverse. A smile is always indulged during conversation since it is a 'mirroring effect' you'll get the same replica. If you stuck with a question which is unknown to you, a smile could help you to get some hints from the interviewer over it. It will de-stresses you and interview.
(3) Stay Serene
Confusion in thoughts is always fallacious. So be calm, that doesn't mean to act like Buddha, alert your nerves but don't take the stress. If you feel uneasy in amid of the interview, don't panic, take a long breath and sip some water.
On the off chance that you have been posted a question and have incidentally blanked out, it is fine to tell the questioner that you require a moment to consider the answer. Recount your most favourite quieting down mantra, and do as well as can be expected.
(4) Ask Relevant Question
You must commit to memory- not to ask any irrelevant questions to the alumnus or Adcom members when you're enquired 'ask any questions if you have', by the interviewer. Ask thoughtful questions like in what area his/her learning curve improved dramatically, or you can ask the alumnus what he/ she enjoyed the most about B-school.
(5) Be Formal but Talk Friendly
Usually, the B-school interviews are formal and inclined to strictness. However, if the interviews are commenced in a formal way with a fusion of casualness it recede the tensed situation. And it gives the opportunity to not to commit mistakes while convening the answers. Generally, it has been observed that the chances of committing mistakes increase in the immense tensed situations. During the interview session pin-points these:
=> During the early minutes of meeting, try to establish a short casual chat with the interviewers
=> Restrain a continuous eye contact
=> Maintain a correct body posture and gesture.
=> Last and most important are formal but talk friendly.
(6) Write a Thank-you Note
All's well if ends well before leaving the interview cabin never miss the chance to acknowledge 'Thanks' to the alumnus or Adcoms. Write a Thanks Note in a simple language, expressing your heartfelt gratitude towards them. You can outline the note by summoning the most memorable moments in the interview. It must convey that you're excited to join the MBA program in that B-school. But it shouldn't be a jargon of words and with this, you'll get a chance to rectify the mistakes you did in the interview.
Read: How to Face MBA Admission Telephonic or Skype Interview with Adcom
Pro Tip: Proper sleep makes you feel better and boosts up the mood, so it is very necessary to take good sleep a night before your interview is scheduled. Wake up early, take light and healthy breakfast which will keep you energised and drink water to keep yourself hydrated. Byjus will be glad to help you in your GMAT preparation journey. You can ask for any assistance related to GMAT and MBA from us by just giving a missed call at +91 88845 44444, or you can drop an SMS. You can write to us at gmat@byjus.com