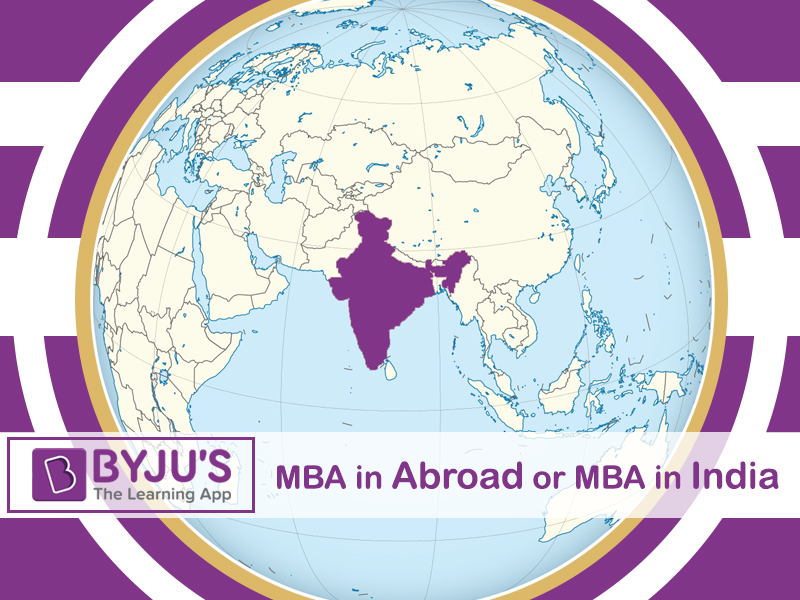 The education is not limited to geographical boundaries, the learning process is life-long and teaching new things is more vivid.  For pursuing an MBA, wide options of B-schools are available whether nationally or internationally.  One should be very particular and wise while choosing the MBA program since it will boost up your career graph, accredits you higher designation and responsibility with accountability and offers you lucrative salary packages. often students get befuddled over 1 Year MBA Abroad vs 2 Year MBA in India.  At the different point of times you might have read multiple articles based on different criteria like cost, career opportunities etc. between international MBA and domestic MBA.
But we tried to help you by presenting a distinct comparison based on One year MBA abroad vs. Two years MBA in India.
Experience
In Indian MBA colleges, applicants need not require any prior working experience before joining the course. While the international B-schools primarily ask you to ink down your working experiences over the application form. So graduates from any stream, with less or no experience can pursue this professional degree in India.
Course Duration
An Indian MBA is long drawn out, as its session duration is two years. Working professionals may not found that worth spending two valuable years in acquiring one specialised master's degree. Since dropping job and getting back to B-school may be cumbersome for them. So they prefer an MBA abroad. In contrary, if you're a fresh graduate, you should opt MBA schools in India as they taught the basics of management to their students. While the working professionals already possess a very good knowledge of corporate administrations.
Read here: The Top B-schools in Europe offer One Year Full-Time MBA Programs 
Specified syllabus
The two year MBA course in India comprises specific study plan. For say, the first year of the course designed in a way to give a flair idea about the management studies. Hence students study the every subject of the management studies. And in the second year, they opt special subject and gain mastery in that.  On the other hand, one year MBA course in abroad comprises on project and research based learning.
Placements
In India, after completing the degree, the college administration supports you for the placement proposals. That means you may be in a safer zone to get the job from your specific domain. But international B-schools do not promise placements. The students have to find the job on their own calibre.
Conclusion
Indian MBA is suitable for mainly freshers' who wanted to kick up their career right from the managerial designation or who wanted to establish themselves as an entrepreneur. Meanwhile, an MBA abroad is for the professionals who wanted to hone their managerial skills or wanted to switch their domain in which they are working. It is essential to consider the essentials of the career required for a rapid growth and then opt the MBA program which suits your career ambitions.
Share your views by posting your comment below. You can ask for any assistance related to GMAT and MBA from us by calling us at +918884544444. You can write to us at gmat@byjus.com.