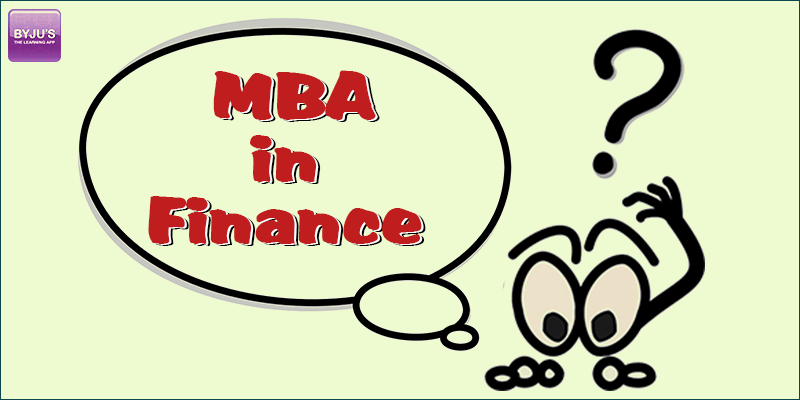 Fast track your career with Masters in Finance, the most popular specialisation in MBA. The MBA in Finance course is outlined such a way that they teach the fundamentals of Statistics, Economics, Leadership, Strategy and Marketing. In a nutshell, it's a perfect combination of banking studies and financial institutions.
Topics commonly taught through a finance MBA program include:
Stock market analysis
Foundations in Finance
Global economy
Financial instruments
Futures and options
Market trading and volatility
Risk management
Bankruptcy
Corporate finance
Investment banking
Also Read: List of Top B-Schools 
Who should look for MBA in FINANCE?
The course designed for those candidates who are very keen to develop their career accomplishment in Finance. They must possess a flair interest in a country's economics. They can establish themselves as traders, risk managers, portfolio managers and security analysts.
Why choose the Masters in Finance programme?
The undermentioned points are reasons to this impulsive question.
Lays strong base in Finance: Lays a strong base in finance by implementing the most updated frameworks and techniques to pump up your financial and analytical decision-making skills.
Make familiar to world Economy: The course hones skills in the global economic competencies through a unique fusion of international content and case studies, a diverse student and faculty body, and access to global financial companies and institutions.
Develop networks: the students are exposed to all kinds of economy, it enhances their decision-making skills as they are accompanied by world-class finance faculty who combine cutting-edge academic research with extensive industry knowledge and experience.
Know more about the specialization in MBA.
BYJU'S will be glad to help you in your GMAT preparation journey. You can ask for any assistance related to GMAT and MBA from us by calling us at +918884544444. You can write to us at gmat@byjus.com.