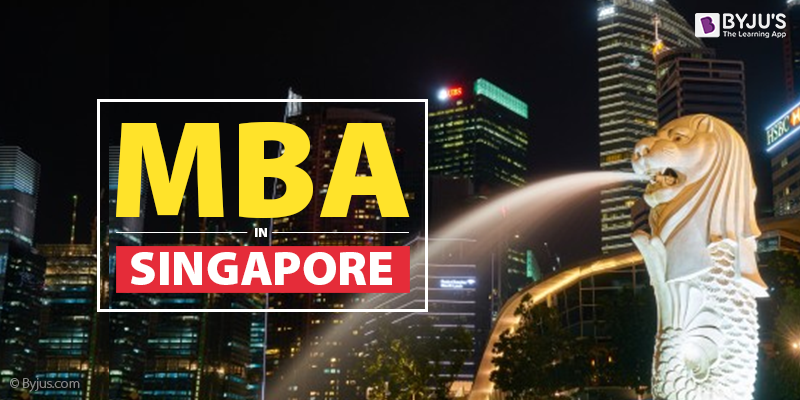 MBA in Singapore is affordable degree course compared to other nations' business and management programs. In the latest decades, the Singapore B-Schools have improved the quality of business and management programs which are attracting the international pupils. Mainly the international students are preferring these B-schools for its budgetary course structure and the expanding trading markets making it as a hub of management studies. Hence, Singapore is considered to be the best place to pursue MBA abroad.  Consecutively, the B-schools in Singapore is topped among the B-schools in Asia and The World as well. The three main characteristics of Singapore B-Schools that make the summit to reach it are:
Capital scheme: Pursuing MBA in Singapore offers the opportunity to both national and international students to apply for a tuition grant to the Singaporean Ministry of Education. This ensures much of the expenses of university tuition fees. In return for this grant, nevertheless, overseas students should sign a bond investing themselves in working for Singapore authorised business for at least 3 years after completing their degree, so as to assure the state gains from the abilities of those it teaches. The period of this bond is more for students of dentistry and medicine.
Living costs and tuition: Singapore's strong market position and top quality of living are supported some of the highest tuition fees in Asia and high living costs. When comparing tuition prices worldwide yet, it is still a comparatively cost-effective alternative.The great news that over 50% of international students receive some type o
f financial aid. The National University of Singapore's present yearly tuition fees range between S$15, 000 to just as much as S$50, 800 for plans in medicine and dentistry. Plans not sponsored by the government begins at S$29, 050.
Language: There are four standard languages as Malay, Chinese, Tamil and English. Additionally to these, you'll find more than 20 other languages spoken in Singapore. These languages represent the multicultural nature of the nation. Singapore has a policy of bilingualism, so that all national pupils learn in English, but will also be instructed in the language of their very own ethnicity. It is significant to know that English is the official language of the education system in Singapore. So, all international students wishing to study overseas in Singapore can anticipate classes instructed in English. More than 75% of people speak English and so the pupils wishing to study overseas in Singapore may have no difficulties in communicating with locals in regards to regular life.
Top B-schools in Singapore Accept Minimum GMAT Score
If you want to enrol in best quality business and management education like MBA in Singapore after qualifying the GMAT test. Here is the list of colleges who accept candidates with minimum GMAT score.
| | | |
| --- | --- | --- |
| S.No | Rank | Minimum GMAT Score |
| 1 | Nanyang Technological University – Nanyang Business School | 665 |
| 2 | National University of Singapore – The NUS Business School | 656 |
| 3 | S P Jain School of Global Management | 650 |
| 4 | Insead-The business school of the world | 702 |
List of Top B-schools in Singapore
Some of the renowned B-schools of Singapore are listed below:  
| | |
| --- | --- |
| S.No | Name of B-school |
| 1 | Aventis School of Management |
| 2 | Central Queensland University |
| 3 | Chicago Booth School of Business |
| 4 | ESSEC Business School |
| 5 | European Business School |
| 6 | INSEAD, Singapore campus |
| 7 | James Cook University Of Australi, Singapore |
| 8 | Merlion Kaiser Group |
| 9 | Nanyang Business School (Nanyang Technological University) |
| 10 | NUS Business School (National University of Singapore) |
| 11 | S P Jain School of Global Management |
| 12 | Singapore Management University |
Share your views by posting your comment below.
BYJU'S will be glad to help you in your GMAT preparation journey. You can ask for any assistance related to GMAT and MBA from us by calling us at +918884544444. You can write to us at gmat@byjus.com.