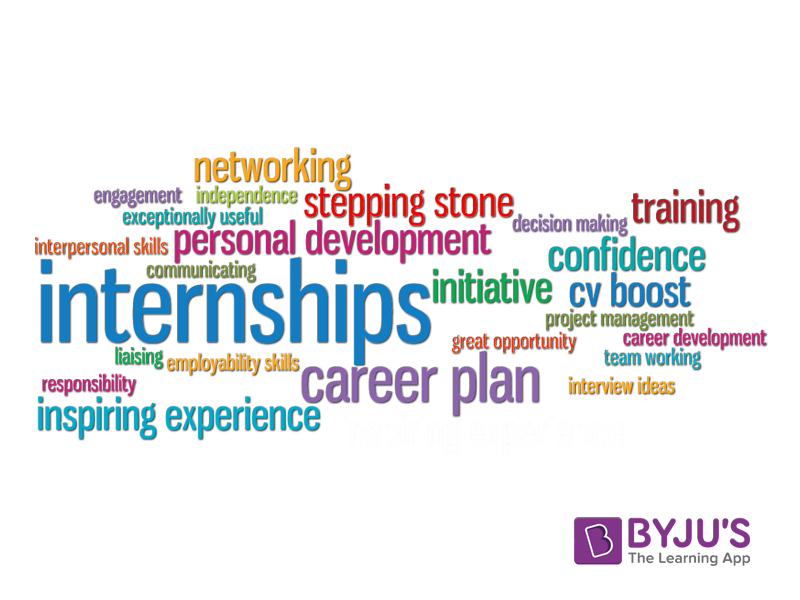 MBA internships are the highlights of the two-year long course. It has a great impact on the post-MBA career placements in India and abroad. The summer internship is the first step in the industrial world to explore and experience the learning of the management institutions.  MBA summer internships offer the important opportunity to work closely with professionals in your opted field and to develop knowledge, competencies, and experience related directly to your career goals. If managed correctly, internships will lead to new contacts, mentors, and references.
MBA internship has a huge influence when it comes to future placements in the reputed organisations. In 2014, Graduate Management Admission Council (GMAC) conducted a survey 201 recruiters discloses a strong outlook for internship among employers. It stated that approximately 68 percent of employers had recruited MBA students as interns in 2013.
Following are key benefits of pursuing an MBA internship:
1. A Trailer of Role & Responsibilities
An MBA internship is a trailer of the future roles and responsibilities that you can achieve in the field of your interest. It gives you the platform to implement your theoretical knowledge into action to optimise the outcome.
2. Gain Work Experience
Through this internship programme, you get the actual experience of the industrial values. It offers you the practical knowledge about the 'what to do?' and 'how to do?' Hence, they all give you the minute in-sights about the organisational working in the fields you have interest. On the other end, it adds up a more column in your to exhibit proficient skill and knowledge about a particular field of interest.   
3. Gain Exposure to Work Profile and Build Skills
An MBA is either pursued by working professionals for domain change or by fresher, but an MBA internship gives exposure to your work profile and helps in building operational skills. As for the fresher's or working professionals are incepting a new phase of career, therefore, it is very valuable.
4. Convert Internship into a Pre-placement Offer
Most often it has been observed that if you have performed well during your internship tenure, the company will adore and admire your contributions and can convert your internship letter into a pre-placement offer letter.
How to find MBA internship?
Finding an MBA internship is an engaging task, you have to keep yourself ready with updated resume. The best way to find a suitable internship programme from the following ways:
1. Be active on social sites:
Social sites are the good source of information on any topic. You must keep a check on the platforms like Google+ or LinkedIn as several times the companies publish the advertisement for job/ internship programmes.
2. Talk to Placement Coordinator
Placement Coordinators from the college are the most influential people who can enlighten you about the future companies' drives.
3. Check the official website of the company
It is one of the most suitable ways of reaching to the company, under the tab like career there you can submit your resume and if they found you worth they'll sure contact you. Or else sometimes the company publishes advertisement over related to hiring or internship on their websites.
Top companies for MBA internship
Below the mentioned list consist of top companies who provide summer internships to the MBA aspirants.
| | |
| --- | --- |
| Company's Name | Duration (Weeks) |
| 1. McKinsey | 8-12 |
| 2. Boston Consulting Group (BCG) | 2-3 |
| 3. Deloitte | 10 |
| 4. Amazon | 11 to 12 |
| 5. Google | 11 to 12 |
| 6. Goldman Sachs | 10 |
| 7. Bain & Company:10: | 10 |
| 10. Citi:10 | 10 |
| 9. Genentech | 10 |
| Internship duration | 10-12 |
All the information are with you..shape your dreams into reality…Good Luck!
Share your views by posting your comment below. You can ask for any assistance related to GMAT and MBA from us by calling us at +918884544444. You can write to us at gmat@byjus.com.