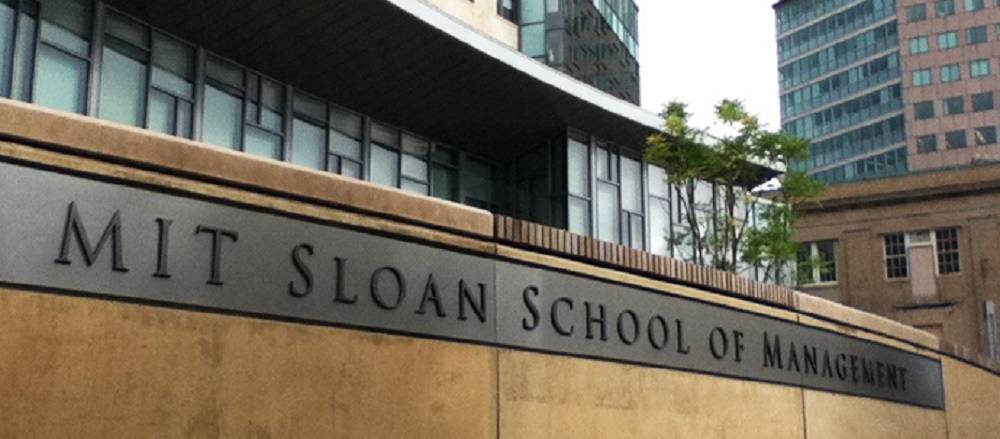 MIT Sloan School of Management (MIT Sloan) is a brand to reckon with. House of several noteworthy personalities, this Institute, emphasizes on innovation in practice and research. Its radical philosophy has motivated students over the years to come up with some brilliant inventions. Therefore, if you truly want a platform that will help nurture your creativity and inventiveness, then this is the place to be.
Some of the key parameters of this institute have been discussed in the following section.
What to Expect?
The mission of MIT Sloan is to develop principled, innovative leaders who improve the world and generate ideas that advance management practice. Therefore, here you will be trained on latest technologies, introduced to groundbreaking management concepts, and amass a host of new strategies, tactics & models,  that you can apply to the biggest challenges in your field and drive your organization forward. Moreover, you will do all this through practical study methodologies as MIT believes in men's et manus.
Course Structure
The curriculum is designed in a way that encourages students to apply concepts, which they have learned in classrooms, to real life business simulations. Teaching strategies encompass case methods, seminars, lectures, hands-on action learning, etc. The MIT general management program is a multi-modular journey with three terms of on-campus learning and two terms of off-campus experiences.
Quality of Education
MIT is renowned for its high quality of academic training and collaboration with other reputed colleges such as Harvard Kennedy School and Harvard Business School. Realizing the value of extra-curricular activities in shaping an individual's personality, MIT organizes various globally acknowledged cultural programs and fests thus giving students an opportunity to intermingle with each other and develop their interpersonal skills.
Cost of Education
Undoubtedly, this one of the more expensive educational institutions, but when compared to what you gain in terms of knowledge and experience, every penny is worth spending.
Placement and Salary
With a hundred percent placement record, the average salary offered to MIT Sloan graduates is approximately US $125,000.
Byjus will be glad to help you in your GMAT preparation journey. You can ask for any assistance related to GMAT and MBA from us by just giving a missed call at +91 88845 44444, or you can drop an SMS. You can write to us at gmat@byjus.com.
Also Read: List of Top B-Schools