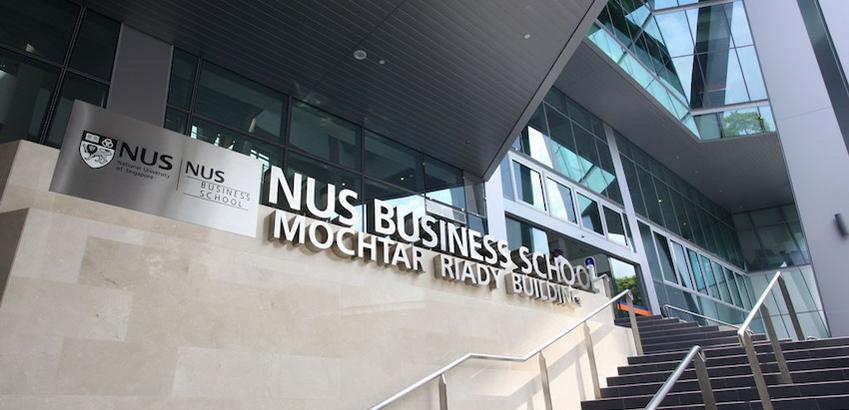 NUS Business School, an offshoot of the National University of Singapore, offers one of the most prestigious post-graduation programmes in the whole of Asia-pacific region. Founded in 2002, this institute has already been recognized with several awards for its high quality educational programmes, innovative methodologies, and strategic focus. With a very low acceptance rate and a high student to available seat ratio, you need to be brilliant and highly determined to earn an admission in this college.
Let's look at some of the key features of this university:
What to Expect
With state of the art infrastructural facilities, high-technology classrooms, and integrative and student-oriented curriculum, NUS aims to challenge and inspire its students and thus enable them to realize their full potential both personally and professionally. Supported by a distinguished international faculty, you will be rubbing shoulders with some of the most brilliant fellow students, as NSU is extremely picky about admissions with a very low acceptance rate.
Course Structure
This institute offers a broad portfolio of programmes such as BBA, MBA, Executive MBA, MSc and PhD, to name a few. Each of these courses is designed to help students identify their latent abilities, bring out their leadership skills, and propel their career towards success and glory.
Quality of Education
NUS strives to deliver programmes that conform to the highest quality standards and are delivered by renowned and a diverse faculties. A proud winner of several coveted accreditations, such as AACSB and EQUIS, to name a few; this institute gives priority to quality over quantity.
Cost of Education
To pursue education for this leading business institute in Asia you would have to incur a cost of $41, 453, which is nothing as compared to what this course would do for your career in the long run.
Placement and Salary
NUS boasts of a good placement record with some of the biggest names of the business world vying to hire its students. The average salary earned by a NUS graduate is $64,514.
Therefore apply for this course, work hard, get admitted, and you are financially set for the rest of your life!
Also Read:
GMAT Exam: Online vs Classroom Preparation
5 Reasons Why You Should Do MBA
We'll be glad to help you in your GMAT preparation journey. You can ask for any assistance related to GMAT and MBA from us by calling us at +918884544444. You can write to us at gmat@byjus.com.