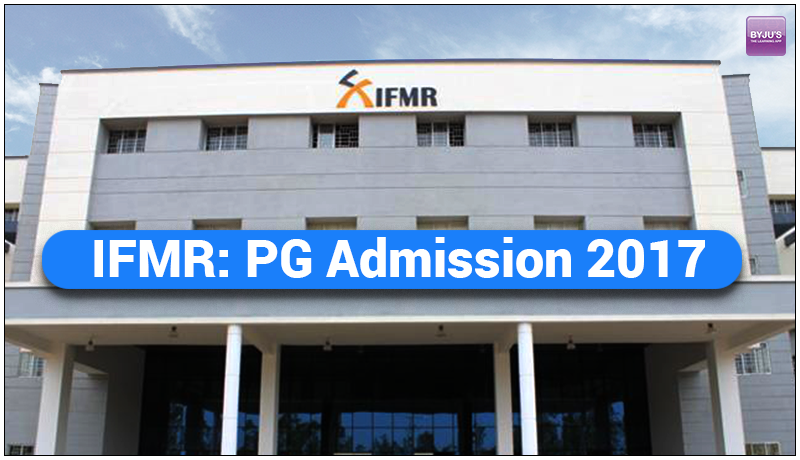 Institute for Financial Management and Research (IFMR), for it's batch of 2017 – 19, has commenced process of admission for PGDM. Approved AICTE, IFMR is a private b-school institute.
Eligibility Criteria
Applicant must be a Graduate. Candidates pursuing final year degree can also apply.
Applicant must have a valid CAT 2016 / XAT 2017 / CMAT 2017 / GMAT & GRE (taken in the last three years) score.
CAT/XAT/CMAT percentiles OR GRE and GMAT scores are not the only criteria for the admission.
An applicant's overall academic performance and their Personal interview will also be judged.
Other non-academic activities like sports, NCC, Performing Arts can be an added advantage.
Application Fee and Procedure
Application fee – Rs. 1,500 /-
PGDM (Full Time) Course Fee – Rs. 12 Lakhs
Log on to IFMR site, click on the admission link. If already registered then click on 'Registered User' or else sign up by clicking on 'New User'.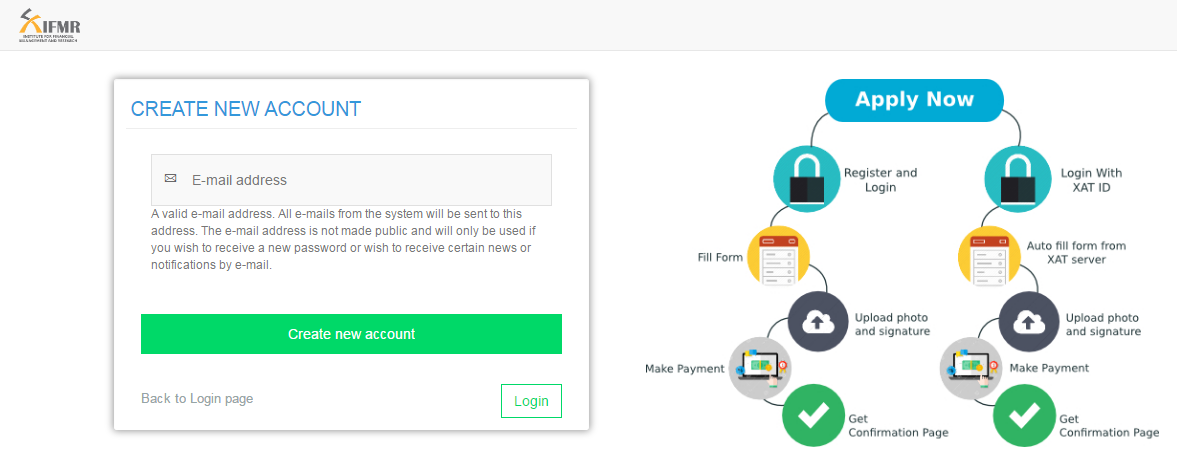 Selection & Notification
IFMR has two rounds of admission for the PGDM.
1) Written Ability Test (WAT)
2) Personal Interview (PI)
The selection process is expected be held at the following 10 Indian cities – Bangalore, Chandigarh, Chennai, Delhi, Gurgaon, Hyderabad, Kochi, Kolkata, Mumbai, and Pune. Test will be held in 15 centres across the nation.
East Zone – Bhubaneswar, Guwahati, Kolkata, Patna, Ranchi
North Zone – Chandigarh, Dehradun, Delhi, Jaipur, Lucknow
South Zone – Bangalore, Chennai, Hyderabad, Kochi, Mangalore
West Zone – Ahmedabad, Bhopal, Mumbai, Pune, Raipur.
List of shortlisted candidates will be announced by the 22nd of February 2016.
Important Dates
Application Deadline: 22 January 2017
Release of Shortlist for Selection Process: 18 January to 22 February 2017
Selection Process Starts: 26 January to 2 March 2017
Selection Process Ends: 26 February 2017 to 1 April 2017
Announcement of First Merit List: 5 March 2017 to 9 April 2017
Announcement of First Wait List: 26 March 2017 to 22 April 2017
Program Starts on Thursday: 1st June 2017
IFMR Contact Information
Mr. G. Ravi Shankar
PGDM Office
Institute for Financial Management and Research
5655, Central Express Way, Sector – 24, Sri City
Chengam bakkam Village, Chittoor – 517541, Andhra Pradesh
Mobile: 93850 21777
e-Mail: pgdm@ifmr.ac.in
We'll be glad to help you in your GMAT preparation journey. You can ask for any assistance related to GMAT and MBA from us by calling us at +918884544444. You can write to us at gmat@byjus.com.