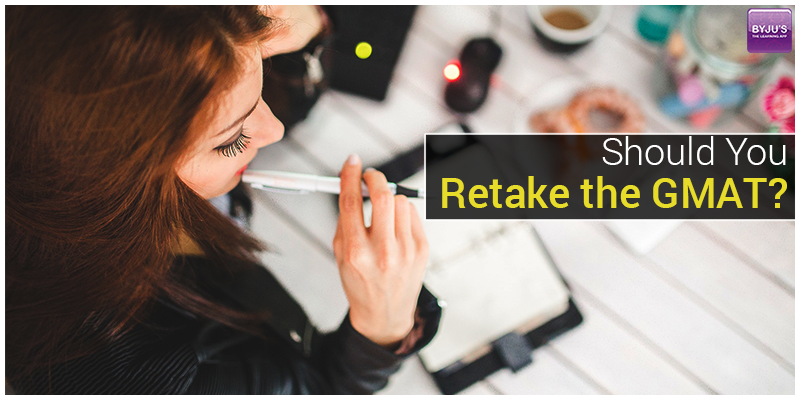 Retaking the GMAT is a personal decision, and quite often a reactive one. The sinking feeling in the pit of your stomach as you see your score flash on the screen is enough to push you to decide that you will retake the test and ace it the next time around.
If you have not done as well as you'd hoped to, or if you think you can do one even better, retaking is a good idea. But this isn't the only reason you'd want to retake your GMAT. If you are toying with the idea, here are a few thoughts that should help you decide one way or another:
If you have scored at least 10 to 20 points more than the average score at your target B-school(s), then you are safe and you probably shouldn't waste your time with a retest. While the GMAT score is a very significant part of the admission criteria, it is – at the end of the day – only a part. A higher score may not significantly improve your chances of getting through, but shoring up your profile certainly, will. Instead of preparing for a pointless retest, you could spend that time building a stronger application with better essays and insightful evaluations.
Your score is high, but you feel you could have scored higher
Not should have, mind you, but could have! As in, this wasn't a true reflection of your potential and you know exactly where you lost a few additional marks that were yours for the scoring. Or if you scored less than what you had scored in your mock tests. But ask yourself this anyway: what difference would an additional twenty to thirty marks make? Would it give you a shot at a B-School you can't apply to with the current score? Only if the answer is yes, you should consider retaking the test.
If your score is below 680 and you're applying to Top 30 programs anywhere in the world, you should consider retaking to improve your chances. The rule of thumb is to be at least 20 points ahead of the average score at the school you are applying to. That's what would constitute a 'safe' score, which essentially means that if you are still rejected by your target B-school, it will not be for your score.
Going for a retest should not be a reluctant or half-hearted decision. Prepping for one involves time and money, two resources that should be invested wisely. If your decision is still yes, then you might probably want to check out this article.
BYJU'S will be glad to help you in your GMAT preparation journey. You can ask for any assistance related to GMAT and MBA from us by calling us at +918884544444. You can write to us at gmat@byjus.com