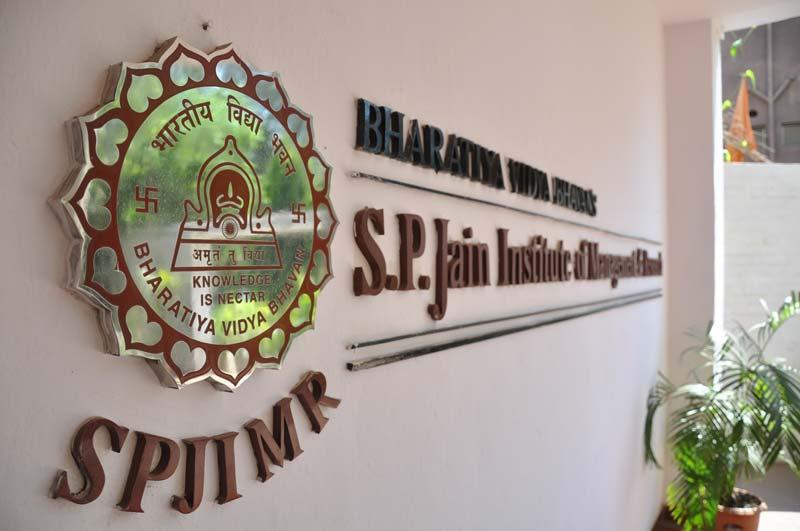 SP Jain Institute of Management and Research (SPJIMR) is a pioneer management school located in the heart of the financial city, Mumbai. Founded in the year 1981, this institute is touted for grooming socially sensitive business leaders. Ranked among the top 3 management schools by Business World, SPJMIR believes in influencing practice and promoting value-based growth.
Let's examine some of the key parameters of this prestigious business school.
What does it have to offer?
Over and above the curriculum that conforms to the highest standards of academic excellence, here you will be given an opportunity to mingle with fellow students from diverse cultures and background. The teachings that your will gain outside the classrooms would be as beneficial and valuable as those imparted in the classes. The curriculum of SPJIMR strives to develop its students into leaders while sensitizing them to grassroots realities.
Course Architecture
The institute offers a magnanimous blend of full-time residential and non-residential post-graduation programmes. You can select from the five broad categories of Postgraduate Diploma in Management, Family Managed Business Programmes, Executive Programmes, and Global Programmes. Each of these categories is designed to help you uncover your latent talents and provide you a platform for learning, growth, and success.
Quality of Education
You need not worry on this account whatsoever. As one of the top management institutes in its class, SPJIMR boasts of thoughtfully designed courses that strive to stay abreast with the latest developments in the business world. Moreover, you will be interacting with world-renowned professors who will handhold and guide you on this marvellous journey.
Cost of Education
To ensure students are not bogged down with the stress of an exorbitant fee structure, SPJIMR has conservatively priced its postgraduate programmes at 15 lakhs.
Placement and Salary
This institute has always boasted of an impressive line-up of organization during its placement phase. Year 2016 witnessed 89 companies hiring 226 management graduates from the Class of 2016 with an average salary package of 19.3 lakhs/annum.
In conclusion, if you are deciding to apply to SPJIMR, then don't think twice. This would be the wisest decision you ever make.
Also Read: List of Top B-Schools 
BYJU'S  will be glad to help you in your GMAT preparation journey. You can ask for any assistance related to GMAT and MBA from us by calling us at +918884544444. You can write to us at gmat@byjus.com.