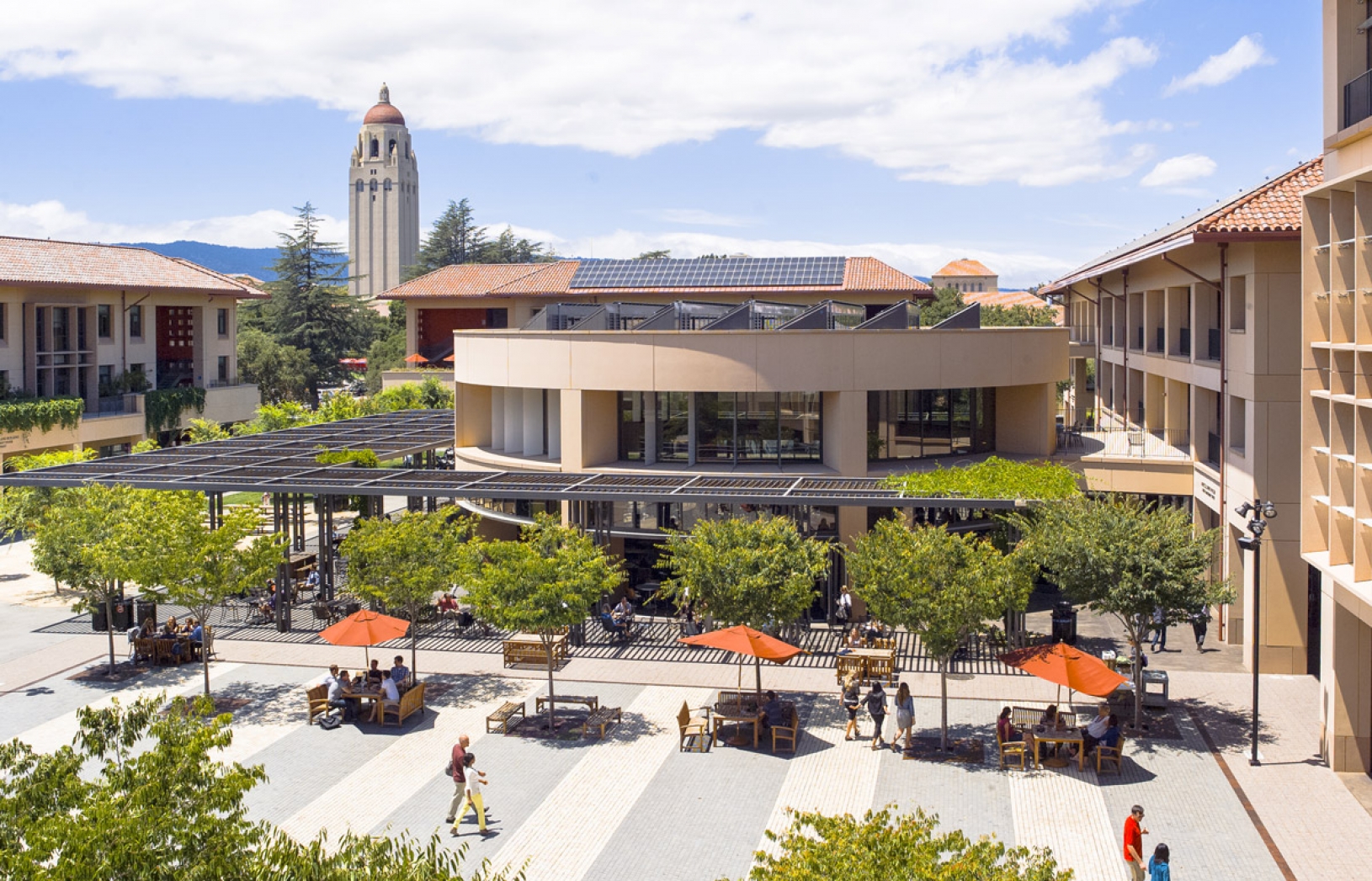 A brand to reckon with, Stanford Business School strives to accomplish holistic development of its incumbents by empowering them with knowledge, skills, and long term vision that would lead to innovation and growth. Consecutively ranked as the second best university in the United States, Stanford boasts of a highly acclaimed faculty, technologically advanced teaching methodologies, and state of the art infrastructural facilities. With the highest students to seat ratio, if you are successful in getting admitted to this college, then nothing would stop you for achieving the pinnacle of success.
Let's examine this School against certain critical parameters.
What does it have to offer?
Stanford is synonymous with quality education and academic brilliance. This institute should not merely be looked upon as a platform of gaining knowledge, but as an experience that will shape your personality, your career and in a way your entire life. It equips you with the skills that will help navigate the unprecedented social, economic, and other complex problems that the future will definitely unveil. A magnificent blend of different cultures, you will gain unforgettable experiences and lessons from this institute.
Course Architecture
The Stanford curriculum endeavours to groom students to become business leaders in careers of their choice. The "Personalized MBA Education", has four focus points. First, the programme aims to provide students with highly customized experience by providing them with a broader menu of courses and counselling them in selecting a stream that best complements their interests. Second, the curriculum strives to deepen the school's intellectual experience through more focused seminars. Third, it focuses on enhancing global business education, and finally it attempts to expand the school's focus on leadership and communication.
Quality of Education
You need not worry on this account whatsoever. As one of the top management institutes in its class, Stanford boasts of thoughtfully designed courses that strive to stay abreast with the latest developments in the business world. Moreover, you will be interacting with world-renowned professors who will handhold and guide you on this marvellous journey.
Cost of Education
The first year of MBA at Stanford would cost you approximately US $21,350, while the second year would cost around US $20,625. There is no denying that the cost of education here is astronomically high and it may put a strain on your financial health, but in the long run the benefits will far outweigh the high initial cost of investment.
Placement and Salary
This institute has always boasted of an impressive line-up of organization during its placement phase. The average salary offered to students is US $133406.
In conclusion, if you are deciding to apply to Stanford, then don't think twice. This would be the wisest decision you ever made
Also Read: List of Top B-Schools 
BYJU'S  will be glad to help you in your GMAT preparation journey. You can ask for any assistance related to GMAT and MBA from us by calling us at +918884544444. You can write to us at gmat@byjus.com.