The Executive MBA (EMBA) is no longer restricted to only the top business executives, these days professionals with more than two years of work experience are applying for it. The advantage of pursuing EMBA is you'll be learning the same managerial techniques which are being taught in full-time MBA courses without having to quit the job.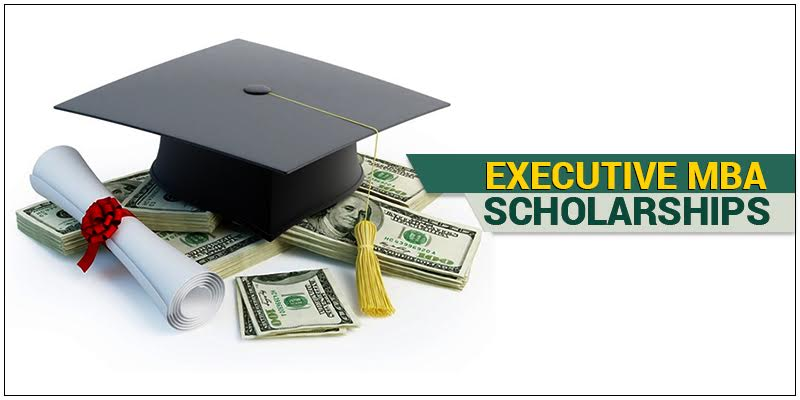 Due to its rising popularity among the working professionals, the International Business Schools are also offering several scholarship programs for EMBA applicants. Before applying to EMBA scholarships you should keep these four points in mind.
Also Read: GMAT Scholarships
Explore More About Executive MBA Scholarships
For applying for an EMBA scholarship, you should be well versed with the facts that are actually needed to gain it. Check the official website of shortlisted colleges. Don't fall into the trap of a scholarship criteria which doesn't match your profile.
Be Ahead of the EMBA Scholarship Deadline
Don't wait for the last moment to submit your Executive MBA scholarship application. Business schools receive numerous EMBA scholarship applications from the applicants; if you wish to pool down your entire attention of the adcom on your form submit it as early as possible. As a general rule, Round 1 is when you will have the maximum chances or opportunities to gain a scholarship since the adcom will have an ample number of scholarships ready to be granted. So if you have impressed the Admissions committee with your essays, GMAT scores, recommendations and interview – then apart from gaining the admissions from a top school, your chances of securing a GMAT scholarship also goes up.
But that doesn't meant that the golden pot is empty in Round 2. There have been students who have got significant funding in the second round of MBA admissions too. The same criteria apply when it comes to GMAT scores, essays, recommendations and interview.
Highlight Your Professional Experiences
You should not forget that EMBA is exclusively for working professionals, so while building your profile for EMBA scholarships highlight your areas of expertise. Focus on your achievements, professional, academic and personal, and shine the light on what makes you an ideal candidate.
Also Read: Top Executive MBA Colleges in India Accepting GMAT Score
If you have something solid to offer (something that gives you extra points for being versatile or unique, etc), you can keep some of those hopes alive of gaining a scholarship. However at the same time don't fall prey to false promises by agencies etc.
Unranked MBA colleges might have marketing tie ups with agencies in various countries to offer on-the-spot admits and scholarships. That's a different ball game and therefore needs to be approached with caution.
Don't Hesitate to Ask Questions to the Admission Committee
If you have any doubts about the scholarship process, feel free to ask the admission committee. It's better to have right information rather than wrong or misleading information. It will depict that you're interested and want to follow all the necessary steps.
Most business schools offer merit-based scholarships for high-potential candidates to help them pay their MBA program fees. The percentage of the fees being sponsored will depend on the school and the scholarship, and in some cases, how exceptional the candidate is. It is essential that you have an impeccable profile so that you are able to secure the MBA scholarships.
Educational loans
Most business school students, including those on part-time Executive MBA programs, utilize some form of loan. Some business schools operate a loan service themselves, lending directly to students. Others, may have partnerships with third party loan companies. Loans are typically offered over five years, with a repayment schedule that starts six months after graduation. Such education loans are often granted at low rates of interest so that it can be easily paid back by the students on completing their degree. Ensure to check various banks or options offering you loans so that you are able to compare the rates of interest and shortlist the best and most suitable one for your requirements.
Even if the business school you're applying to doesn't have a loan service, banks in many countries will offer loans specifically for higher education. There are many allowances in place to assist students who want to pursue their Master's degree. Many governments offer financial loan schemes for higher education too. Terms vary widely from country to country, so make sure you research the help your local institutions can offer you.
Financial aid for executive students
Need-based financial aid packages are sometimes awarded by schools to students who fulfill all the programs criteria, have explored other avenues of funding, but don't have the finances to cover the program fees. You may be asked to submit proof of the income situation you are in so that the financial aid can be granted to you. The amount awarded will depend solely on the financial situation of the candidate.
Savings and assets
Before you apply for any loans or financial aid, be it through the school, bank, government, or private loan company, you'll need to show that you've materialised any assets you have available and are prepared to utilise your savings to help fund your education.
An Executive MBA is a significant, long-term investment but there are many ways to finance your program.
Employer sponsorship for EMBA
As per the latest news reported, the rise of millennials sees a fall in employee loyalty, with most moving on in one or two years, employers are less willing to invest in the career development of their staff. However, many students on our Executive MBA program do receive sponsorship from the companies they work for.
The best way to secure sponsorship from your employer for an Executive MBA is to convince them on how you completing an MBA degree will help their company as well. You can talk about how you will enhance your leadership skills and acquire several new traits which will assist you to contribute to the company and in the process help to achieve the goals of the company in a better manner.
Listed below are a few tips on how best to do this and how to approach your employer for sponsorship which includes:
Who you should submit your proposal to
How the Executive MBA can benefit your employer
Writing your proposal, along with lots of examples
Share your tips for acquiring EMBA Scholarship. You can ask for assistance from us by just giving us a missed call at 9900004628 or you can drop an SMS. You can write to us at byjusforgmat@gmail.com