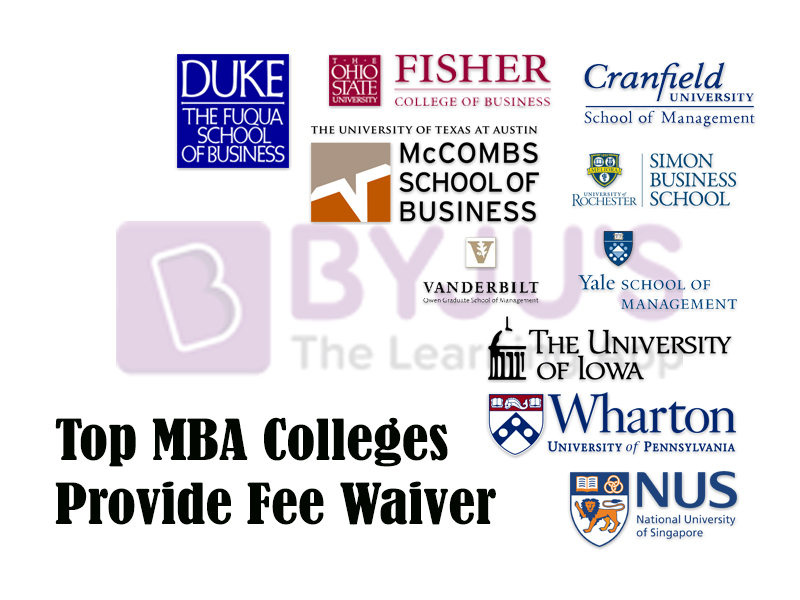 Let's begin with the bare truth that is procuring MBA abroad is a highly cost affair! But what will you say if you bestow with an opportunity to save hundreds of dollar while filling your MBA admission form.
Of course! You can grab the opportunity. Who doesn't want to save money that too in the dollar? While you are applying to the best business schools, one must be aware of the fact that there's an enormous amount of costs to flow out once the program starts.
Illustrating through an example; choose MBA application fees. Even when you've chosen 7-8 schools, you're looking at over $1, 200 in application fees alone. But there are several B-schools you ought to know about if you meet specific standards that do not charge an application fee or reduce it. Consider the case of our buddy who fine-tuned the ability to conserve cash and took it to the degree that is different.
He paid the application fee only for three schools and applied to 14 applications. He got into Carlson Master of Business Administration Minnesota entrance with full scholarship. Wharton might consider your request if you have a great motive.
Harvard and Stanford do not offer application fee waivers. There are various other great international MBA classes also where one can save more or $100 per application. Few wise steps can help you in saving a few hundred (or thousand) dollars at the application phase. The main purpose of application fees is to serve as a filter so that candidates who are unfit for the program assume themselves whether to apply or not.
Top International MBA Programs that Don't Charge an Application Fee
Duke Fuqua School of Business

University of Texas at Austin McCombs School of Business

Cranfield University School of Management

Ohio State University Fisher School of Business

University of Manchester, Manchester Business School

Vanderbilt University Owen Graduate School of Management

University of Rochester Simon Business School

Wharton School of Business

Yale School of Management

NUS (National University of Singapore) Business School

University of Iowa: Tippie School of Business

Michigan State University-Eli Broad College of Business

University of Washington Foster School of Business

Georgetown University McDonough School of business

The University of St. Gallen MBA

Rice-Jones Graduate School of Business

Penn State Smeal College of Business

Washington University in St. Louis- Olin Business School

Tuck School of Business

Queen's School of Business
How to apply for the fee waiver?
In a nutshell, colleges' grants fee waiver to international students. Attach a genuine and valid reason with the application form. However, if some of the colleges do not accept fee waiver study their scholarship program rather getting disappointed.  
BYJU'S will be glad to help you in your GMAT preparation journey. You can ask for any assistance related to GMAT and MBA from us by calling us at +918884544444. You can write to us at gmat@byjus.com.