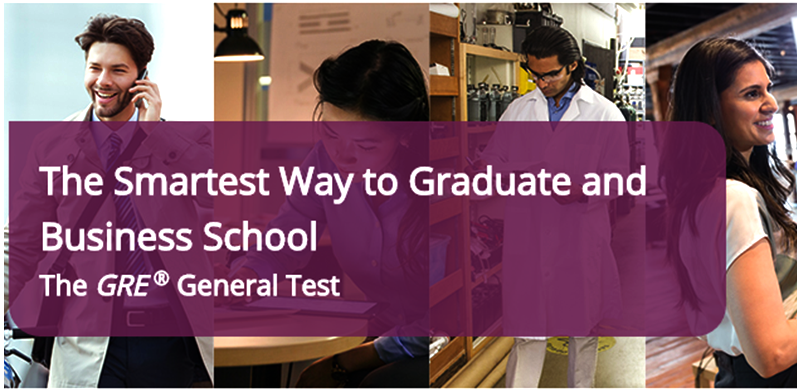 ETS or educational testing service comes with various codes that are to be written in your application package. Here, we provide a list of ETS – GRE & TOEFL Codes:
For GRE Test-Takers:
Given below is a list of all the departments and their major field codes.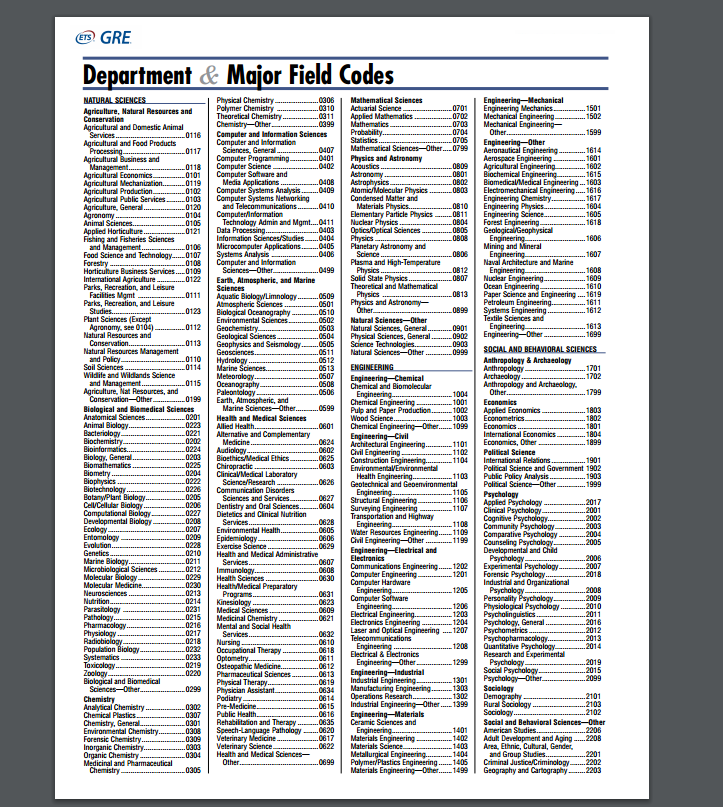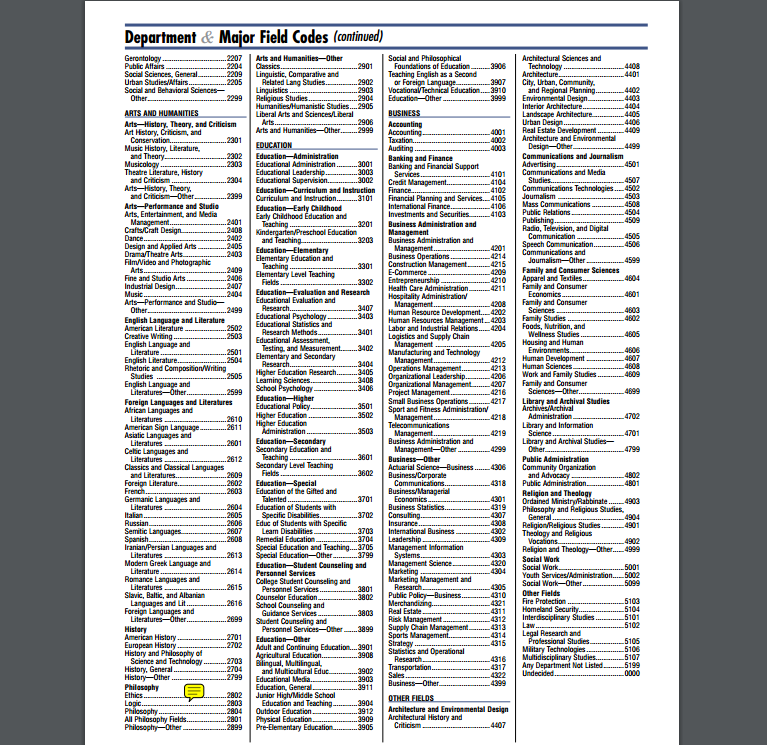 For TOEFL Test Takers:
TOEFL iBT-Country and Region Codes: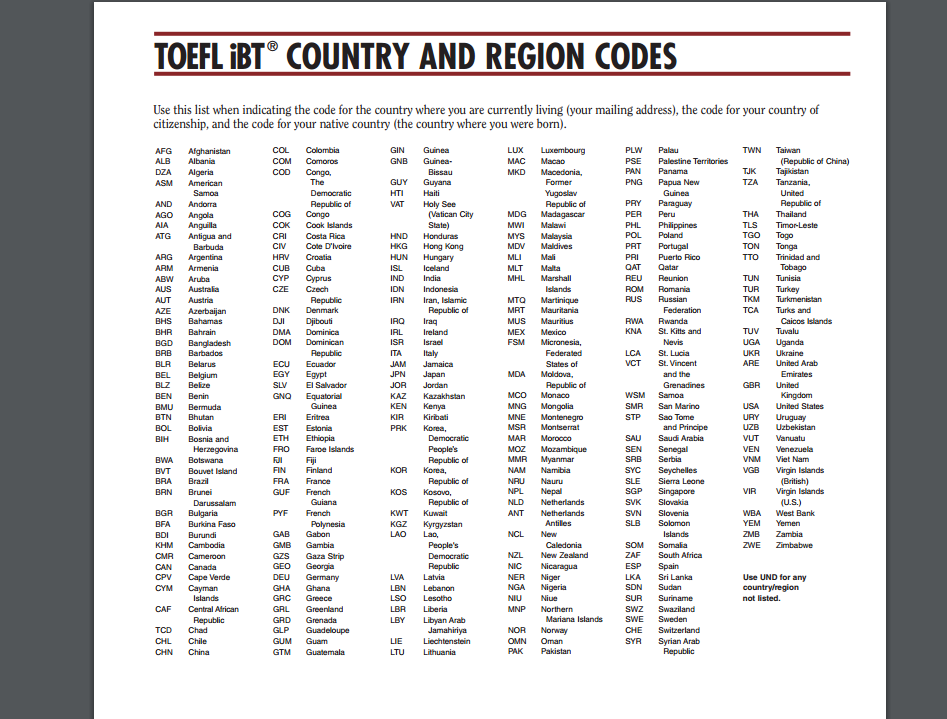 TOEFL iBT department codes: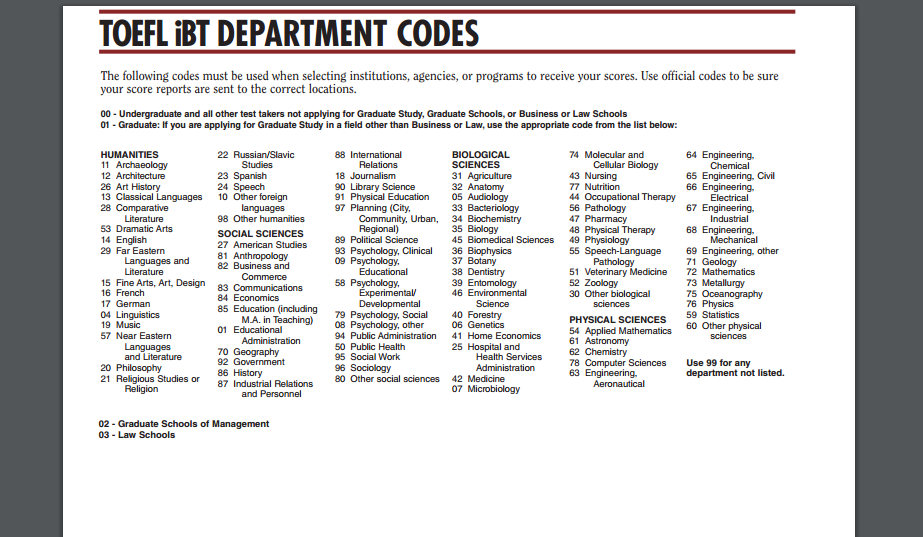 TOEFL iBT: Native Language Codes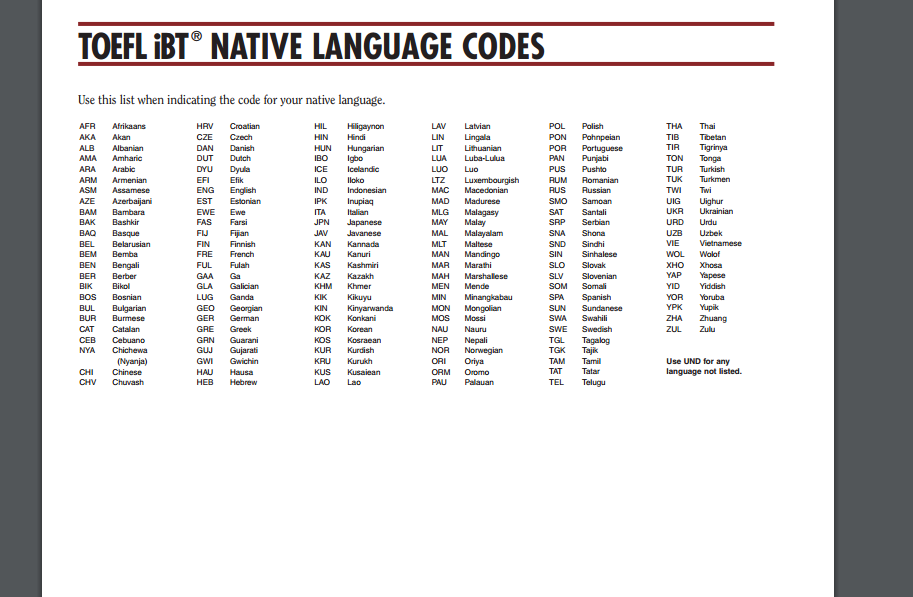 (Images Courtesy – ETS)
Also Read:
GRE Analytical Writing Syllabus
GRE Verbal Syllabus
GRE Quantitative Reasoning Syllabus

BYJU'S will be glad to help you in your GRE preparation journey. You can ask for any assistance related to GRE from us by just giving a missed call at +918884544444, or you can drop an SMS. You can write to us at gre@byjus.com.