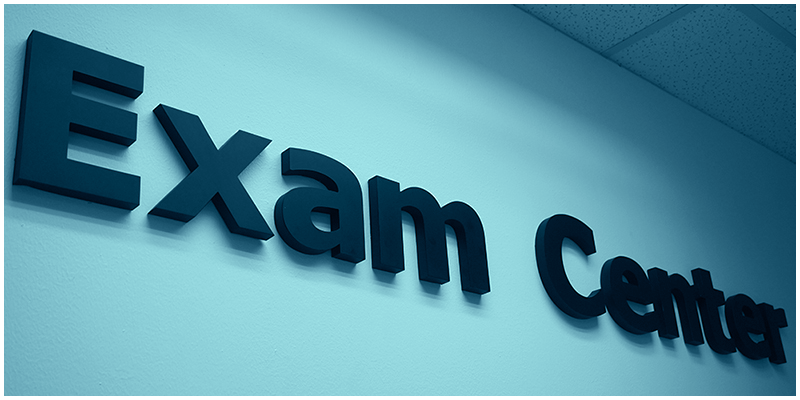 ETS (Examination Testing Service) controls, regulates and directs the GRE test across 160 countries and over 1000 test centers worldwide. GRE test is categorized into two formats on the basis of subjects preferred by the students.
To give a bigger picture of the ETS GRE General test and ETS GRE Subject test, here is a comparison table:
Bases
GRE Subject Test
GRE General Test
Purpose
Entry
Entry level
Required by
Scientific and Technical Universities or Individual dept.
Undergraduate or Business schools
Adaptive
Paper adaptive test
Computer adaptive test
Duration
2 hours and 50 minutes
3 hours 50 minutes
Fees
US$150
US$205
Test contents
Specific specialization in the 7 subjects like: Biochemistry, Cell and Molecular Biology

Biology

Chemistry

Literature in English

Mathematics

Physics

Psychology

Verbal, Quant and AWA
Test Dates
1. April

2. September

3. October

Throughout the year
ETS GRE General Test Centers in India
The test is conducted throughout the year. One can take the test at any point of time. Below we have mentioned the test centers available across India.
DELHI
1) Shiksha Overseas
2) Council for American Education
3) Merit
4) CyberStation – CPS GLOBAL
MUMBAI
1) Prometric Testing Private Ltd
2) Grad-Dreams Education Consulting Pvt Ltd
CHENNAI
1) Prometric Testing Private Ltd
BANGALORE
1) Prometric Testing Pvt Ltd
2) IDomain Technologies
HYDERABAD
1) Prometric Testing Pvt Ltd
KOLKATA
1) Prometric Testing Pvt Ltd
Few Facts about ETS GRE General Test
The official score of GRE takes approximately 10 to 15 days to arrive after taking the test.
GRE exam can be taken once every 21 days, to a maximum of five times in a year. Even if you have rejected your score, you can retake the test after 21 days.
ETS sends your score report to four colleges.
The score is valid for 5 years.
ETS GRE Subject Test Centers in India
ETS GRE Subject test is a paper based test. If you're willing to write in a paper based format, then you can do so in any of the given seven centers below.
Ahmedabad, Ahmedabad Int'l schools, 10805
Mumbai Teachers Training College, Mumbai, 10091
St. Michael's Senior Schools, New Delhi, 10172
BITS PILANI, 10485
Bangalore, St. Joseph's College of Commerce, 10044
Coimbatore, South India Textile Research Association, 10110
Indian Inst. Of Psychometry, Kolkata, 10097
Few facts about ETS GRE Subject Test
The paper-based exam can also be written for a maximum of five times in a year after a duration of 21 days from the previous attempt.
The time taken to receive the score of paper-based GRE exam is approximately six weeks.
The score is valid for 5 years.
BYJU'S will be glad to help you in your GRE preparation journey. We're always ready to help you; we're reachable at +918884544444 or gre@byjus.com.