5 Things to do that will drive Make in India Initiative.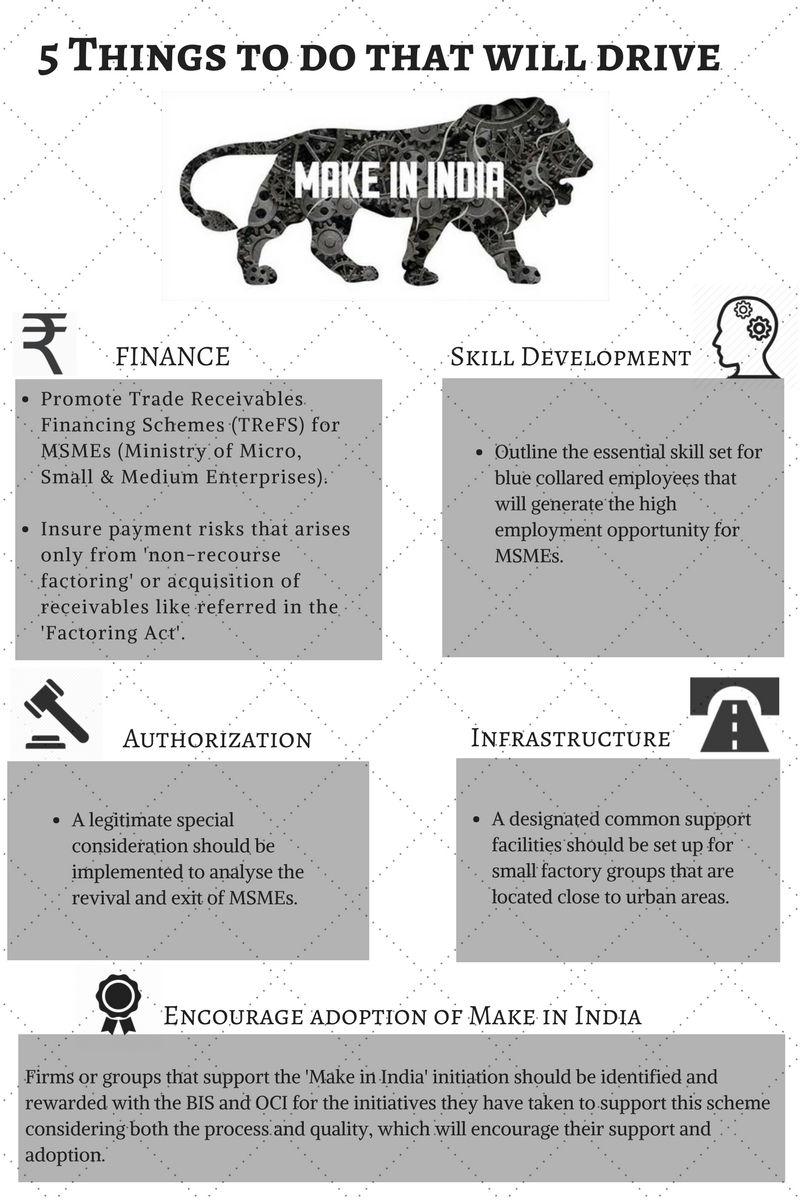 Here are some ideas on how to drive the Make in India initiative.
1. Finance:
Promote Trade Receivables Financing Schemes (TReFS) for MSMEs (Ministry of Micro, Small & Medium Enterprises).
insure payment risks that arises only from 'non-recourse factoring' or acquisition of receivables like referred in the 'Factoring Act'.
2. Skill Development
Outline the essential skill set for blue collared employees that will generate the high employment opportunity for MSMEs
3. Authorization
A legitimate special consideration should be implemented to analyse the revival and exit of MSMEs.
4. Infrastructure
A designated common support facilities should be set up for small factory groups that are located close to urban areas.
5. Encourage adoption of Make in India
Firms or groups that support the 'Make in India' initiation should be identified and rewarded with the BIS and OCI for the initiatives they have taken to support this scheme considering both the process and quality, which will encourage their support and adoption.