Table of Contents:
ART AND CULTURE
1. National Centre for Performing Arts at Varkala
SOCIETY
1. With India at 148th in number of women MPs, UN official moots quotas
2. Eighty per cent of world's cities show signs of fragility: Report
POLITY
1. Health spending to be 2.5% of GDP
INTERNATIONAL RELATIONS
1. China must look afresh at Indian ties under rejuvenated Modi: Global Times
2. Pakistan set to declare Gilgit-Baltistan as fifth province
3. Saudi Arabia hails 'historical turning point' in ties with U.S.
ECONOMY
1. Start-up firms may soon find it easy to wind up
2. Govt. launches new scheme for developing export linked infrastructure
3. More realistic method to assess GDP required, says Parliament panel
4. Government to link 400 mandis on electronic trade platform this month
ENVIRONMENT AND ECOLOGY
1. Great Barrier Reef can only bask in past glory: scientists
SCIENCE AND TECHNOLOGY
1. India prepares to discuss breakthrough technology: Designer humans— science, ethics of germline editing
2. Scientists create first 3D structure of active DNA
3. TB division drafts plan to eliminate the disease by 2025
1. Gastronomics
3. Stem cells
4. Latent TB
5. Mega cities
6. Meta cities
************************************************************************************************************

.
************************************************************************************************************
Useful News Articles for UPSC Current Affairs
A. GS1 Related
ART AND CULTURE


1. National Centre for Performing Arts at Varkala
Key Points:
Historically significant Varkala will be home to the National Centre for Performing Arts (NCPA).
The centre, the second in the country after the premier NCPA at Nariman Point in Mumbai, will come up on two acres on the government guest house premises. It is aimed at popularising culture, heritage, arts, and tourism.
The centre will be developed to international standards and forge a tie-up with the Association of Asia-Pacific Performing Arts Centre (AAPPAC), Singapore, for cultural and technology transfers across the globe.
An art centre with deemed university status, arts and cultural exchange programme, and Annual Varkala Fest are the other goals of the centre.

SOCIETY


1. With India at 148th in number of women MPs, UN official moots quotas
What's in news?
Inter-Parliamentary Union (IPU) and UN Women -ranks India at 148thposition with respect to world ranking of the number of women parliamentarians.
Women made up 11.8 per cent of the Lok Sabha where 64 were elected to the 542-member house and 11 per cent of the Rajya Sabha with 27 of the 245 members.
India ranked 88 in the number of women Ministers with five or 18.5 per cent in the cabinet. However, women hold important positions: Sumitra Mahajan is the Speaker and Sushma Swaraj is the External Affairs Minister.
IPU Secretary-General has suggested that quotas for women could speed up the process for achieving gender equality.
At the current rate of progress, it would take 50 years for the number of women to equal that of men in legislative bodies
Worldwide women parliamentarian representation: 6 per cent in 2015 to 23.3 per cent in 2016. India's percentage is about half the world tally. 
Rank

Country

Percentage of Women Representation

1

Rwanda

61.3%(Lower house)

2

Bolvia

51.3%

3

Cuba

48.9%

South Asian Region

48

Nepal

29.6%

89

Pakistan

20.6%

91

Bangladesh

20.3%

179

Sri Lanka

5.8%
Bulgaria, France and Nicaragua tied for the first rank for the number of women ministers with 52.9 per cent each.
2. Eighty per cent of world's cities show signs of fragility: Report
What's in news?
According to a Report published by Bank of America Merrill Lynch (BofAML), cities across the world are set to be transformed by disruptive technology like broadband, 5G, sensors, IoT, Big Data, cloud and AI (artificial intelligence).
Around 55 per cent people live in cities and account for USD 62 trillion of economic activity, but 80 per cent of the world's cities are showing signs of fragility.
Cities are reaching a tipping point on many issues: poor governance and weak institutions, inadequate infrastructure, rising inequality, housing, environmental challenges and new and pervasive risks
According to BofAML Smart City Indicator, Singapore, London, New York, Paris, Tokyo, Stockholm, Amsterdam, Seoul and Vienna are some of the "smartest" cities in the world.
Key facts:
China has the largest urban population (758 million) followed by India with 410 million and the US at 263 million.
The US is among the world's most urbanised nations with 86 per cent of the population urban.
The countries with the greatest urban populations in 2050 will be China (1 billion), India (875 million), the US (365 million) and Nigeria (218 million).
Tokyo is expected to remain the world's largest urban agglomeration in 2030, with Delhi and Shanghai maintaining their second and third positions.
Delhi, Mumbai and Kolkata — have been named among the top 20 global megacities.

B. GS2 Related
POLITY


1. Health spending to be 2.5% of GDP
What's in news?
Union Government announced its new National health Policy. 
Highlights of the policy
Increased public health spending to 2.5% of GDP in a time-bound manner.
"Assurance" of Health care for all- particularly the underprivileged.
Sick care to Wellness is the new agenda of the policy with the aim on prevention of diseases and health promotions.
Reorient and strengthen public health system, strategic purchasing form private sector and leveraging on private sector strength in order to achieve the national health goals.
Targets(Reduction rates)
Under Five Mortality -23 by 2025
Maternal mortality Ration -100 by 2020
Infant Mortality Rate – 28 by 2019
Neo-natal mortality -16 by 2025
Stillbirth rate – single digit by 2025
Promote research on Tribal Medicines.
Establish a public Health Care Management Cadre in each State.
Ensure Public Hospitals provide universal access to drugs and diagnostics.
Regulate use of medical device for quality compliances
Envision increasing life expectancy to 70years from 67.5years
Setup tribunals for redressal of grievances 
Critics
Rights activist – Health should have been made a fundamental right (Previous drafts proposed to make this a fundamental right).
The promise on health spending does not square up with the past budgets of this government. Money for critical programs has stagnated or gone down in real terms

INTERNATIONAL RELATIONS
1. China must look afresh at Indian ties under rejuvenated Modi: Global Times
Says respective relations have as of late entered an unpretentious and sensitive stage under a 'man of activity'
China ought to investigate its ties with India taking after the current get together races, which exhibit the probability of Prime Minister Narendra Modi's long haul strength over Indian governmental issues.
Bharatiya Janata Party's "clearing constituent triumph in Uttar Pradesh has not just expanded Modi's opportunity to win in India's 2019 general races.
Concentrate on two-sided ties
Beijing-New Delhi ties have as of late entered an unobtrusive and sensitive stage, eyewitnesses soon began to give careful consideration to how the respective relationship will create after Modi fixes his hold on power.
China ought to peruse the adjustments in India as "a chance to give more thought over how to make leaps forward in Beijing-New Delhi relations with a hardline Indian government."
The review portrayed Mr. Modi as "a man of activity, as opposed to a government official with just mottos," whose achievement originated from his position on improvement and also endeavors to complete financial change and pull in remote speculation.
"He has individuals' support"
Modi is turning into a solid pioneer with individuals' support. This would empower him to settle on strong choices to tackle significant issues with China.
Modi wins the following decision, India's present firm and intense way will undoubtedly proceed. It will be without question uplifting news for the nation's own particular improvement. it will probably mean more troubles in making bargains in lines with different nations.
Hopefulness on fringe columns
Modi upgraded New Delhi's ties with China and Moscow and connected to be an individual from the Shanghai Cooperation Organization. However, he likewise updated protection coordinated effort with the US and Japan, verbalized his support for the US rebalance to the Asia-Pacific system and Washington's position on the South China Sea issue.
Pakistan wants to pronounce the vital Gilgit-Baltistan area as the fifth territory, a move that may bring worries up in India as it outskirts the questioned Pakistan-possessed Kashmir.
This move is improvement to the status of the district, through which the USD 46 billion China-Pakistan Economic Corridor (CPEC) passes.
Gilgit-Baltistan is dealt with as a different topographical element by Pakistan. It has a territorial gathering and a chose Chief Minister.
Balochistan, Khyber Pakhtunkhwa, Punjab and Sindh are present four territories of Pakistan.
The move may bring worries up in India as the debated area fringes Pakistan-occupied Kashmir (PoK).
It is believed that China's worries about the unsettled status of Gilgit-Baltistan provoked Pakistan to change its status.
As indicated before Pakistan was pondering to lift the protected status of the district in an offer to give lawful cover to the CPEC.
The move could flag a noteworthy move in the nation's position on the eventual fate of the more extensive Kashmir area.
3. Saudi Arabia hails 'historical turning point' in ties with U.S.
Saudi Arabia hailed a "verifiable defining moment" in United States-Saudi relations after a meeting between U.S. President Donald Trump and Deputy Crown Prince Mohammed canister.
Salman highlighted the two pioneers' shared view that Iran represented a local security risk, particularly in the wake of the 2015 Iran atomic arrangement.
The meeting reestablished issues to their correct way and structures a major change in relations between both nations in political, military, security and financial issues.
S. President Barack Obama, considered Riyadh's organization together with Washington less vital than arranging the Iran atomic arrangement.
Iran denies obstruction in Arab nations.
Under the arrangement, which tries to advance the private part and make state-possessed organizations more effective, Riyadh arrangements to offer up to 5 for each penny of state oil mammoth Saudi Aramco in what is required to be the world's greatest first sale of stock.
Trump looking into PGM deal
Obama before the end of last year suspended the offer of U.S.- made accuracy direction weapons to the Saudis, a response to a huge number of regular citizen losses from Saudi-drove air strikes in Yemen.
Primary theme of the meeting would be Saudi interest in the United States, which could help the U.S. President satisfy his guarantees of employment creation.
Less change on key issues
Saudi Arabia may discover the atmospherics of its relations with Mr. Trump superior to those with Mr. Obama, it may discover less change than it trusts on key issues.
For instance, he has stated, Mr. Trump is probably not going to mount a noteworthy, exorbitant push to counter Iranian impact in Iraq, or to dispatch a full-scale battle to remove Syrian President Bashar al-Assad, as Riyadh may wish.
C. GS3 Related
ECONOMY
What is in news?
To enable faster exit for start-ups and to bring the winding up process in line with global best practices, the Department of Industrial Policy and Promotion (DIPP) has written to the Ministry of Corporate Affairs (MCA) to notify start-ups as 'Fast Track firms.'
Key Points:
Once this is notified, start-ups shall be able to wind up their business within a period of 90 days from making an application for the same.
The DIPP is the nodal Central government body for the Start-up India initiative, while the MCA is the concerned authority for notifications on winding up of companies.
Fast Track firms will be start-ups with simple debt structures or those meeting certain criteria that will be specified.
The 'Bharat Navodaya: Start-Up India Reform Report' had recommended expediting the company winding up process in India and was prepared by the Infosys founder N.R. Narayana Murthy-chaired Alternative Investment Policy Advisory Committee (AIPAC).
Comparative Analysis:
In Singapore, a simple online application is needed to be made by a director or Company Secretary following which, the process is quite straightforward. Most economic zones in UAE allow for winding down of the business in two to three days.
2. Govt. launches new scheme for developing export linked infrastructure
What's in news:
Trade Infrastructure for Export Scheme (TIES) seeks to bridge the infrastructure gap and provide forward and backward linkages to units engaged in trade activities.
The government has launched a new scheme — TIES — for developing export linked infrastructure in states with a view to promote outbound shipments.
The TIES would focus on projects like customs checkpoints, last mile connectivity, border haats and integrated check posts.
3.
More realistic method to assess GDP required, says Parliament panel
Key Points
Parliamentary panel said that the GDP data based on 2011-12 base year does not reflect the momentum of economic activities across the spectrum and a more realistic methodology is required.
The Parliamentary Standing Committee on Finance in its report on the Statistics Ministry tabled in Parliament today also pointed out that several experts have expressed the possibility of over estimation of GDP for 2016-17 in the wake of demonetisation.
The panel in its report said that the new series of National Accounts with 2011-12 as the base year has raised more questions than answers.
The GDP data does not seem to reflect the momentum of economic activities across the spectrum.
The panel observed that unlike in developed countries, where such data gets released every month, the NSSO conducts surveys on employment only once every five years. 
Recommendations
The also recommended that Sustainable Development Goals (SDGs) should be separately and distinctly reflected in the Union Budget and respective Demand for Grants of the Ministries/Departments and the targets dovetailed with individual programmes/schemes.
4.
Government to link 400 mandis on electronic trade platform this month
Why in news?
Agriculture Minister Radha Mohan Singh said that the government will link 400 of the 585 wholesale mandis in India with the electronic national agriculture market (e-NAM) by this month end to ensure that farmers get better rates for their produce.
Key Points:
Prime Minister Narendra Modi had in April last year launched e-NAM on a pilot basis with 22 mandis in eight states. As many as 250 mandis were integrated till September last year.
Centre has launched various schemes such as soil health card, new agriculture insurance scheme and 100 per cent neem-coating of urea for the growth of farm sector.
The government is opening new KrishiVigyanKendras and strengthening the existing ones to provide better extension services in the agriculture
Agriculture education, agriculture research and agriculture extension are also important to increase farmers income.

SCIENCE AND TECHNOLOGY


1. India prepares to discuss breakthrough technology: Designer humans— science, ethics of germline editing
What's in news?
A scientific advisory group formed in the United States by the National Academy of Sciences (NAS) and the National Academy of Medicine (NAM), two independent, influential groups of scholars and professionals, backed a hugely controversial proposal – Human Gene Editing: Scientific, Medical and Ethical Consideration that encourages research in human germline editing but only to correct disabilities and hereditary defects, and not for "human enhancement" — that is, to build up traits and capacities such as physical strength, or to improve intelligence.
Genome editing could be permitted only for serious conditions under stringent oversight.
The social and ethical dimensions of human genome editing consideration are the need of the hour.
Genome editing is commonly used in agriculture, but editing the human germline is prohibited in over 30 countries.
Genome editing runs the risk of affecting non-targetted genes.
   Techniques
CRISPR-Cas9
Faster, cheaper and more accurate.
Precision targeting of DNA sequence, extract, edit or replace it even in the embryo stage.
The technique can prevent hereditary diseases such as sickle cell, thalassaemia, HIV, cancer, and Huntington's disease from passing on to children(Trait is lost in the next generation).
Somatic Cell Gene Therapy (SCGT)
Trait is passed on to next generation.
Used to treat diseases such as thalassaemia and haemophilia that are single gene disorders.
Cautious steps:
Genome editing only in cases where no other "reasonable alternative" is available.
Standard set of guidelines to command ethics in genome editing must be put together by various countries.
Proper research regarding the subject area has to be conducted.
Made accessible for both rich and poor
Technology should not be used for human enhancement
Where does India stand on this matter?
CRISPR-Cas9 technology trails are not permitted in India to edit the human germline.
The Department of Biotechnology and Indian Council of Medical Research (ICMR) will meet with Inserm, the French National Institute of Health and Medical Research, to discuss the social and ethical implications of genome editing in India.
In India's ethical-legal environment, germline editing is unlikely to have easy passage.
Experts points out that the technology can be used by the rich to 'customize' a baby with desired traits, and allowing human genome editing could make India a hub for a certain kind of medical tourism, rather like surrogacy has done
What is the situation in other countries?
In 2015 in London, 16-month-old Layla Richards became the first-ever recipient of gene therapy to cure her of 'incurable' leukaemia.
The UK has moved fast on research and clinical use of CRISPR-Cas9, and the NAS-NAM paper has encouraged cautious research in the US.
In Germany, where strict laws exist for assisted reproduction, research in the human embryo is restricted.
Austria, Italy, Spain and the Netherlands have banned human germline editing, while ambiguous guidelines are in place in Mexico, Canada and Argentina.
What's in news?
Scientists have deciphered the first 3D structures of intact mammalian genomes from individual cells,
This finding depicts how DNA from all the chromosomes intricately folds to fit together inside the cell nuclei.
The genome's structure controls when and how strongly genes – particular regions of the DNA – are switched 'on' or 'off'. This plays a critical role in the development of organisms and also, when it goes awry, in disease.
The structure shows that the genome is arranged such that the most active genetic regions are on the interior and separated in space from the less active regions that associate with the nuclear lamina.
Advantage:
Structure of active Chromosome inside cell and their interaction with each other can be determined.
Knowledge of the way DNA folds inside the cell allows scientists to study how specific genes, and the DNA regions that control them, interact with each other.
Help us understand the molecular mechanisms that control and maintain gene expression.
3.
TB division drafts plan to eliminate the disease by 2025
What's in news?
Central Tuberculosis Division formulated a National Strategic Plan to eliminate tuberculosis (TB) by 2025.
The NSP mention -"TB control faces daunting challenges in India. Decades of unrestrained transmission has left hundreds of millions of Indians with latent TB infection, which may re-activate at any time. A significant proportion of the population is undernourished, which weakens immunity and drives TB reactivation."
Main aim is to fight the bacteria by better detection, treatment, prevention, and strengthening policies. Taking treatment success rate of TB patients in private sector from the current 13% to 90% in 2025
Doctors suggests in order to prevent TB from spreading primary focus needs to be the ground level — by teaching the most basic coughing and sneezing etiquettes.
While medical practitioners feel that elimination of TB is an impractical and unachievable goal since TB is an airborne bacterium which has already mutated and become drug resistant.
Way Forward:
TB impact could be reduced by building better immunity and imparting knowledge among people about the spread of the disease.
Coughing and sneezing etiquettes should be imbibed in our culture. Children should be taught about them from a young age.

ENVIRONMENT AND ECOLOGY
1. Great Barrier Reef can only bask in past glory: scientists
What's in news?
Sea temperature rise threatens Parts of Australia's Great Barrier Reef.
Worst die-off of coral: Two-thirds of a 700-kilometre stretch of coral reef was affected last year. Warm water caused the coral to expel living algae, triggering it to calcify and turn white, a process known as bleaching.
Areas that survived will not recover to full health indicates a report published by ARC Centre of Excellence for Integrated Coral Reef Studies.
Coral can recover from bleaching but the problem comes when you get repeated events. With less time between them, capacity for the coral reef community to recover diminishes.
Unseasonably warm waters threaten to cause bleaching of the central region of the Great Barrier Reef, which avoided the large-scale damage from the bleaching in 2016.
D. GS4 Related
Nothing here for today!!!
E. Concepts-in-News: Related Concepts to Revise/Learn
1. Gastronomics
Gastronomy is the study of the relationship between food and culture, art of preparing and serving rich or delicate and appetizing food, a style of cooking of particular region, and the science of good eating.
2. Human genome editing
A genome is the genetic makeup of an organism — the full set of its DNA, which is the chemical compound that contains all the information that the organism needs to function. Each molecule of DNA is made up of two strands twisted around each other. Each strand is constituted of four 'nucleotide bases', called A, T, G, C — and bases on the two strands pair in an A-T, G-C formation.
The human genome has 3 billion of these base pairs, which reside in 23 pairs of (or a total 46) chromosomes in the nucleus of each cell.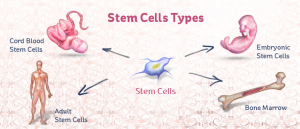 Between the years 1990 and 2003, all 23 pairs were sequenced by an international research project called the Human Genome Project.
'Genome editing' is the addition, removal or replacement of DNA base pairs to change an organism's genome structure.
3. Stem cells
Stem cells are 'master cells', which can develop – or 'differentiate' – into almost any type of cell within the body.
4. Latent TB
Latent TB occurs in a person when the bacteria are within their body, but the bacteria are present in very small numbers and they are kept under control by the body's immune system which does not cause any symptoms. A person with latent TB does not feel sick and have any symptoms. Generally, a person is known to have Latent TB, as he/she would have had a test like TB skin test. However, people with Latent TB are not infectious and cannot spread the bacteria to other people.
And, there is a difference between Latent TB and TB disease.

5. Mega cities
Mega cities are defined by a population of more than 10 million.
6. Meta cities
Meta cities have a population of over 20 million inhabitants.

F. BILLS/ACTS/SCHEMES/ORGS IN NEWS
BILLS/ACTS/SCHEMES/ORGANISATIONS IN NEWS
About the Article

The Tenth Schedule/The Anti-Defection Law

The Tenth Schedule to the Constitution, popularly known as the Anti-Defection Law, introduced by the Constitution (Fifty-second Amendment) Act, 1985 lays down the conditions regarding disqualification on ground of defection.

The main provisions of the Tenth Schedule are summarized below:—

(i) An elected member of Parliament or a StateLegislature, who has been elected as a candidate setup by a political party and a nominated member ofParliament or a State Legislature who is a member ofpolitical party at the time he takes his seat would bedisqualified on the ground of defection if he voluntarilygives up his membership of such political party orvotes or abstains from voting in the House contrary toany direction of such party.

(ii) An independent member of Parliament or a StateLegislature will also be disqualified if he joins anypolitical party after his election.

(iii) A nominated member of Parliament or a StateLegislature who is not a member of a political party atthe time of his nomination and who has not become amember of any political party before the expiry of sixmonths from the date on which he takes his seat shallbe disqualified if he joins any political party after theexpiry of the said period of six months.

(iv) Provisions have been made with respect to mergersof political parties. No disqualification would beincurred when a legislature party decides to mergewith another party and such decision is supported bynot less than two-thirds of its members.

(v) Special provision has been made to enable a personwho has been elected to the office of the Speaker orthe Deputy Speaker of the House of People or of theLegislative Assembly of a State or to the office of theDeputy Chairman of the Council of States or theChairman or the Deputy Chairman of LegislativeCouncil of a State, to sever his connections with hispolitical party without incurring disqualifications.

(vi) The question as to whether a member of a House ofParliament or State Legislature has become subjectto the disqualification will be determined by thepresiding officer of the House; where the question iswith reference to the presiding officer himself it willbe decided by a member of the House elected by theHouse on that behalf.

(vii) The Chairman or the Speaker of a House has beenempowered to make rules for giving effect to theprovisions of the Tenth Schedule. The rules shall belaid before the House and shall be subject tomodifications/disapproval by the House.

(viii) Without prejudice to the provisions of Article 105 oras the case may be, Article 194 or any other powerthey may have under the Constitution, the Chairmenor the Speaker of a House has been empowered todirect that any wilful contravention by any person ofthe rules made under paragraph 8 of the TenthSchedule may be dealt with in the same manner as abreach of privilege of the House.



G. Fun with Practice Questions 🙂



Question 1: Recently National Centre for Performing Arts was in news. In 
which place it is there.
Varkala
Varanasi
Kanchi
Madurai
See
Question 2: Consider the statements:
Gross domestic product (GDP) is a monetary measure of the market value of all final goods and services produced in a period (quarterly or yearly).
The Central Statistics Office (CSO), under the Ministry of Statistics and Program Implementation, is responsible for macroeconomic data gathering and statistical record keeping.
Which of the above statements is/are correct?
1 only
2 only
Both 1 and 2
None
See
Question 3: Arrange the following country with respect to increase in 
Urban Population.
U.S
China
India
Choose the correct answer
3,1,2
2,1,3
1,2,3
1,3,2
See
Question 4: Identify the correct statement with reference to Latent TB?
Drug resistant TB is known as Latent TB.
Latent TB is a bacterium which is there in all of us, but it is our body's immunity that converts the latent bacteria active.
Recently announced National Strategic Plan focuses on Latent TB eradication.
Both B and C.
See
Question 5: What is gastronomy?
The relationship between food and culture along with sense of good eating.
Study of gastric juices and their effects
Specialization to resolve gastro enteritis.
None of the above
See
Question 6: Which of the following Islands are involved in the South China 
Sea dispute?
Paracel Islands
Pratas Islands
Macclesfield Bank
Scarborough Shoal
Spratly Islands
Kureil Islands
Choose the correct options
1,2,3 and 5
2,3 and 6
1,2,3,4 and 5
All the above
See
For previous practice questions solution, click here
"Proper Current Affairs preparation is the key to success in the UPSC- Civil Services Examination. We have now launched a comprehensive 'Online Current Affairs Crash Course'. Limited seats available. Click here to Know More."
H. Archives