Table of Contents:
1. 'Nurturing relations with Sri Lanka'
1. New range to test DRDO's EW devices
2. White python found near Mangaluru
3. A partnership to Mars and beyond
5. Sunita's visit to deepen space cooperation
1. Restoring goodwill with Kathmandu
.
+++++++++++++++++++++++++++++++++++++++++++++++
Useful News Articles
A. GS1 Related
— Nothing here today, folks! —
B. GS2 Related
1. 'Nurturing relations with Sri Lanka'
Topic: International Relations
Category: India and its neighborhood- relations
Key Points:
Prime Minister Narendra Modi struck an emotional chord in his address to Sri Lanka's parliament when he proclaimed: "For India, the unity and integrity of Sri Lanka are paramount."
Modi referred to the "shared heritage and shared future" of the two countries and the realities of the geopolitics of the Indian Ocean region, where India and Sri Lanka occupy centre-stage.
Fortuitously, the atmosphere for India-Sri Lanka relations has changed substantially with the election of Maithripala Sirisena as president and Ranil Wickremesinghe as prime minister, heading a coalition of national political parties — the United National Party (UNP) and the Sri Lanka Freedom Party (SLFP).
This coalition enjoys the support of the charismatic and politically influential former president, Chandrika Kumaratunga.
Issues of common concern
The SLFP-UNP alliance came about as public disillusionment grew against the increasingly authoritarian rule of President Mahinda Rajapakse and his family, whose strong-arm tactics, excessive dependence on China and violations of human rights, also earned the wrath of the western world.
India was ready to take a liberal and understanding view of Chinese assistance for developing the port facilities in Hambantota, which is also the constituency of the Rajapakse family.
But, visits by Chinese warships to Colombo and the award of the Colombo port city project involving the allocation of 576 acres of land on 'free hold' to a Chinese company, set alarm bells ringing in New Delhi.
Also, Rajapakse repeatedly went back on his assurances to meet the legitimate aspirations and grievances of the Tamil population in the northern and eastern provinces of the island.
The Way Forward
New Delhi and Colombo, appear keen to cooperatively address issues of common concern, including the welfare and wellbeing of displaced Tamils.
Sri Lanka is proposing to initiate a process of constitutional amendments to meet Tamil aspirations in the north, reaffirming the country as a unitary state, while devolving meaningful powers to provincial governments. Prime Minister Modi's reiteration of India's irrevocable commitment to the unity and integrity of Sri Lanka was thus timely.
India has provided massive relief assistance to the Jaffna Tamils, including building 50,000 homes, establishing the Vocational Training Centre and Agriculture Research Institute, while expanding scholarship programmes.
Rail and road infrastructure have been re-established, linking Jaffna to Colombo, while port and airport facilities are being refurbished. Much has been done for the relatively well off Jaffna Tamils; it is time New Delhi focused more attention on the 'Indian Tamils' living in the coffee, tea and rubber plantations in Sri Lanka's central highlands.
Economic partnership
India is today Sri Lanka's largest trade partner globally. Indian investments in Sri Lanka exceed $1 billion, in areas ranging from telecommunications and tourism to railways, power and food processing.
While there are some understandable fears in Sri Lanka, especially in the IT sector, inhibiting the conclusion of a comprehensive economic partnership agreement, it is only appropriate that ways are being examined to expand the scope and width of the existing economic partnership.
Sri Lanka has consistently maintained the highest growth rate amongst our SAARC partners. But, given the volatility in the global situation and the slowing of growth in western economies, India has stepped forward with a $1.5 billion 'currency swap' agreement between the Reserve Bank of India and the Central Bank of Sri Lanka to facilitate stability in the Sri Lankan rupee.
The growing Chinese interest in port facilities in Sri Lanka and the offer by Pakistan to supply Sri Lanka, Chinese-designed JF-17 fighter aircraft on favourable terms, suggests the emergence of a joint China-Pakistan axis to establish a cooperative defence network across the Indian Ocean.
Cash-strapped Pakistan, which has never had grandiose maritime ambitions, is in the process of acquiring four frigates and eight submarines from China. We can only conclude that the existing military, missile and nuclear weapons cooperation between Pakistan and China is set to attain new maritime dimensions across the western Indian Ocean.
In any case, China has all the facilities it needs in Gwadar, at the mouth of the Persian Gulf.
Just after the visit of former Chinese prime minister, Zhu Rongji, to Pakistan in 2003, President Pervez Musharraf had warned that in the event of conflict, India would find the Chinese navy operating out of Gwadar.
Sri Lanka appears determined to go ahead with the Colombo port city project with China, though it is likely to have the terms amended to address the concerns of its other partners. There are naturally concerns in India that the Chinese built port city does not become a centre for surveillance and snooping in the port of Colombo, whose earnings as a point of transit for goods destined for India are substantial. Hence, the original project parameters would have to be suitably modified.
Wary and watchful
In the larger scheme of things, India will have to balance Chinese power in the Indian Ocean with strategic partnerships and intensive dialogue with Japan, Asean partners such as Indonesia and Singapore, together with the US. We cannot ignore the importance of expanding utilisation of Trincomalee port in the Bay of Bengal in this effort. Modi had indicated New Delhi's readiness to "make Trincomalee a petroleum hub". India would do well to undertake such projects in collaboration with Japan and even perhaps Asean members such as Singapore.
Given the manner in which Pakistan is stalling the entire process of economic integration and connectivity in SAARC, India should now activate cooperation across its eastern borders through BIMSTEC, of which Sri Lanka is a member. Pakistan has secured its participation as a sectorial dialogue partner of ASEAN, though it shares no land or maritime borders with any ASEAN member.
India would do well to promote similar Sri Lankan partnership with ASEAN, given its location and proximity to its members.
C. GS3 Related
1. New range to test DRDO's EW devices
Topic: Science and Technology
Category: Indigenization of technology and developing new
technology.
Location: The Hindu, Page 09
Keypoints:
The Defence Research & Development Organisation is setting up a large field or outdoor test range for indigenous electronic warfare devices that later get fitted on war planes, ships and Army tanks.
The Hyderabad-based Defence Electronics Research Laboratory (DLRL) is tasked to work out its details within a year.
DLRL, it is learnt, has more or less identified Orvakal in Kurnool district of Andhra Pradesh for this facility. DRDO has already chosen the place for its 2700-acre National Open Air Range for testing missiles.
EW devices are now tested indoors in labs and are qualified for use in a year or two. An outdoor range will vastly cut this time.
EW devices broadly include radars, transmitters, antennas, sensors and communication devices – the Forces' "ears and eyes "for detecting enemy presence or deter its intelligence-gathering.
Defence forces today need the latest transmitters, software defined or digital receivers, signal jammers, fast processing devices with optical and electromagnetic capability and accurately tracking antennas.
The defence electronics labs need to develop W-band seeker applications, millimetre-wave based and tera-Hertz technologies to catch up with the world.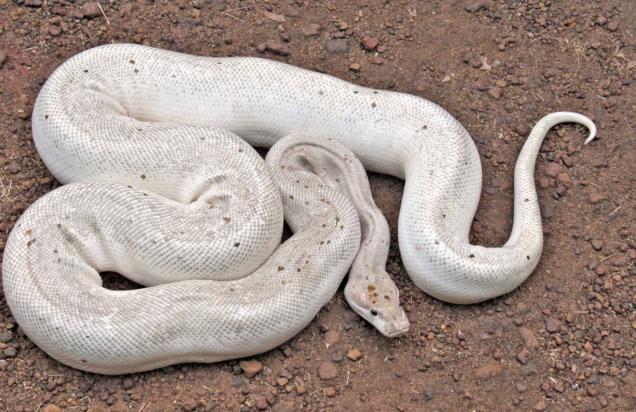 Keypoints:
A white python was rescued near Mangaluru by experts from the Pilikula Biological Park.
It was quarantined to observe whether it had any disease and also to help it adjust to the captive environment in the park.
There was no earlier record of a white python with "leucism" being found in the Western Ghats region. Pythons showing "leucism" is very rare.
3. A partnership to Mars and beyond
Topic: Science and Technology
Category: Awareness in the fields of Space
Location: The Hindu, Page 11
Keypoints:
The momentum that grew out of Barack Obama's official state visit to India last year, particularly in U.S.-India cooperation in space, is growing.
Just about a year ago, during an official state visit to India, U.S. President Barack Obama delivered an address to the Indian people. He declared that "the relationship between India and the United States can be one of the defining partnerships of this century". He spoke about our commonalities "as societies that celebrate knowledge
and innovation", and how "together, we unlock new discoveries — from the particles of creation to outer space — two nations that have gone to both the Moon and to Mars."
ISRO's Mars Orbiter Mission (MOM) and NASA's Mars Atmosphere and Volatile EvolutioN spacecraft (MAVEN) have been together in Mars orbit since they arrived at the Red Planet within two days of one another in September 2014.
The high expectations and shared dreams for these two spacecraft are being realised as they are both contributing to the scientific understanding of Mars and its atmosphere. The joint Mars Working Group has been very active and both teams are meeting this week in Bengaluru for their third face-to-face meeting.
The working group representatives are considering ways in which there can be cooperation on MOM and MAVEN and other missions in the future.
Cooperative Activities
NASA and the Indian Space Research Organisation (ISRO) are collaborating on the first-ever joint earth science satellite mission.
The NASA-ISRO Synthetic Aperture Radar (NISAR) will acquire critical, first-ever, all-weather, high-resolution radar measurements for use in a wide range of applications such as global food security, freshwater availability, human health, disaster prediction and hazard response, climate monitoring and adaptation, and urban management and planning.
This is a significant mission to which both nations are making substantial contributions. Indeed, without the contributions of both India and the U.S., the highly capable NISAR mission would not be possible.
The list of other cooperative activities underway today is long. It includes exchange visits of U.S. and Indian researchers and even a joint airborne campaign that involves the flight of an advanced NASA visible/infrared imaging spectrometer instrument on an ISRO aircraft over sites in India.
S.-India civil space cooperation dates back to 1963 with the launch of NASA's Nike-Apache sounding rocket from Indian soil. It is sincerely hoped that the future will bring new avenues of cooperation in earth and space science, deep space communications, and perhaps research aboard the International Space Station.
Just days ago Prime Minister Modi announced that India will build a Laser Interferometer Gravitational-Wave Observatory facility, and together we will explore gravitational waves, the most exciting discovery in fundamental physics in this new millennium. U.S. and Indian scientists are a part of that reality and are showing that together we can tackle difficult and important scientific questions.
Topic: Indian Economy
Category: Mobilization of resources
Location: The Hindu, Page 11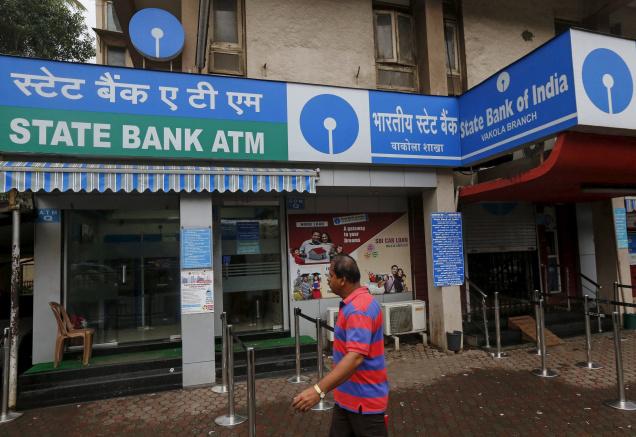 Keypoints:
Incentivising electronic transactions with income tax rebates instead of sales tax rebates will push India more towards a cashless economy.
The government is in discussions with the Reserve Bank of India (RBI) to allow more free ATM transactions
The thought does have merit, since withdrawing money from an ATM costs banks less than encashment at the bank branch. But it is about time a real comparison was made of debit card usage at ATMs and in electronic transactions and direct policy moves suitably.
In other words, would it not be more cost-effective if the same card is used to go cashless? You'll find that the gains go beyond saving the mere Rs. 20 it costs the bank when you draw money from an ATM.
In real terms, this would help reduce the flow of cash into the economy. For, quite possibly, stacks and stacks of those currency notes that today constitute black money may well have originated from perfectly legitimate transactions made by honest taxpayers themselves! If only these payments were made in cashless form, they would have been automatically accounted for and would have also beefed up the government coffers in multiple ways — with additional sales tax, service tax and other forms of tax collections.
Incentivising cashless transactions
Under the current scheme of things, the seller of goods obviously has a lot to lose by accepting the debit card. For one, he stands to pay a merchant discount rate (varying from 0.75 per cent to 1 per cent), and this eats directly into his margin. More importantly, he also knows every such transaction is accounted for and, therefore, liable to be taxed. Suppose a sales tax concession is offered for such point-of-sale payments to go electronic as has been suggested in some quarters. Even then the shopkeeper would not be motivated — he'd much rather save the entire tax than claim a small indirect tax rebate for supporting the cashless drive.
What, then, is the answer? Perhaps it lies in giving a small incentive to the taxpayer to use his card or mobile.
For example, the government could grant a 5 per cent income tax rebate for taxpayers who make more than 85 per cent of their payments in cashless mode. The required percentage of cashless transactions for rebate eligibility could be even higher for very high income groups. A routine bank statement/certificate stating percentage of cash debits separately should suffice to claim the rebate. Personal banking statements are already being used to show interest income accrued and tax payable/deducted, so administering such incentive would involve no extra burden either on the banks or the taxpayer.
On balance, a net gain
That brings us to the question of loss to the exchequer. As per Department of Revenue's website, Rs. 1.71 lakh crore was collected as personal income tax in 2011-12, registering an average compound annual growth rate of 14.81 per cent for the period between 2006-07 and 2011-12. Applying the same growth rate, the estimated collection in 2015-16 would be Rs. 2.96 lakh crore. Assuming that the government chooses to pay 5 per cent rebate and 25 per cent of taxpayers qualify, the payout is still only Rs. 3,700 crore.
Based on published studies and reports, the total cost for ATM operations is roughly around Rs. 18,000 crore. Even if this shift to cashless transactions were to reduce ATM transactions by just 25 per cent, it would still save the banking sector around Rs. 4,500 crore in ATM costs alone. And if we were to top up these savings with a hugely conservative estimate of 1 per cent resultant increase in sales tax/value-added tax revenues across States, that would be another Rs. 4,400-plus crore. Need there be a more compelling pitch for the tax rebate?
Hopefully, savings in ATM subsidies for the relatively affluent could get suitably channelled to give adequate incentives for establishing an operating infrastructure in rural areas for accepting electronic payments and providing cash-out facilities.
Income tax rebate for cashless transactions could well trigger a series of coordinated policy tweaks that could help boost revenues for the government, productivity for the economy and an effective infrastructure for direct benefit transfers and financial inclusion.
5.  Sunita's visit to deepen space cooperation
Topic: Science and Technology
Category:  Awareness in the fields of Space
Location: The Hindu, Page 13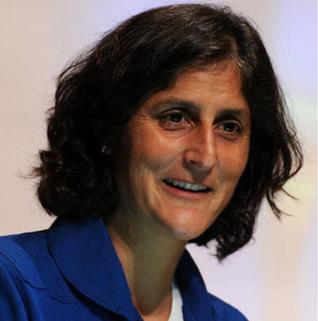 Keypoints:
Captain Sunita Williams, Astronaut with the National Aeronautic and Space Administration (NASA) of the U.S., will be in India on a two-day visit beginning on Thursday
In Delhi, Capt. Williams has a series of engagements addressing students on her journey as an astronaut and women's empowerment through Science, Technology, Engineering and Mathematics (STEM) Education.
She is also scheduled to discuss the broadening Indo-U.S. space cooperation during the valedictory address on Friday at "The Second Kalpana Chawla Annual Space Policy" organised by the Observer Research Foundation.
The ISRO-NASA Mars Working Group coordinates observations and science analysis between the NASA and the ISRO's Mars spacecraft — including India's Mars Orbiter Mission and the NASA's MAVEN which arrived at Mars within days of each other in September 2014 – and explores potential cooperation on future missions to Mars.
D. GS4 Related
— Nothing here today, folks! —
E. Important Editorials: A Quick Glance
1. Restoring goodwill with Kathmandu
Topic: International Relations
Category: India and its neighborhood- relations
Location: The Hindu, Page 10
Keypoints:
Nepal Prime Minister K.P. Oli's just-concluded six-day visit to Indiahas come at an important juncture.
The visit came after months of turmoil in the Madhes, or plains, region of Nepal following protests demanding a more federal framework in the new Constitution.
There was a virtual blockade and a shortage of essential supplies in Nepal.
After a prolonged period, Oli committed to amendments in the Constitution that would satisfy some of the demands made by the Madhesis. This yielded an easing of the blockade after the protestors called off their stir.
The net result was damaging for India, as the stand-off drained the goodwill gained from its commitment to supporting Nepal's reconstruction after the devastating earthquake in 2015.
Mutual Interdependence
Nepal has to maintain cordial relations with India; its economic dependence, especially as a landlocked state, is well understood and was, in fact, reinforced during the economic blockade.
India too needs a friendly Nepal, whose geopolitical importance due to the open border between the two countries cannot be overstated.
It is also in India's interest that there be political stability in Nepal, to prevent the spillover effect any turmoil can have for the bordering States of Bihar and Uttar Pradesh and to secure the republican consensus needed to pull millions of Nepalis out of poverty.
Rebooting Ties
Prime Minister Oli's visit has helped reset some priorities.
The emphasis by both sides was on taking forward the reconstruction assistance that India has promised.
A memorandum of understanding in this regard was signed. Other MoUs covered economic aid for road projects, enhancing power transmission, and easing travel and transit of goods.
As regards the question of the Constitution, the Indian government had not budged much from its earlier position on the need for a consensus through dialogue with the dissenting Madhesis to take their concerns on federalism on board.
But Prime Minister Narendra Modi did acknowledge that the conclusion of the Constitution-writing process is an "important achievement". The onus is now on Mr. Oli, his Cabinet and his party, the Communist Party of Nepal (Unified Marxist-Leninist).
They could still project the halt in the economic embargo and return to normalcy in the Madhes as a sign of victory and resist any further concessions towards a truly federal Nepal.
New Delhi too should dwell on the lessons from the recent deterioration in ties and on the need for a calibrated position that supports inclusive democracy in Nepal yet does not amount to interference.
Oli's visit has demonstrated the importance of high-level ownership of bilateral engagement to return relations to a mutually beneficial equilibrium.
F. Concepts-in-News: Related Concepts to Revise/Learn:
i.  Science, Technology, Engineering and Mathematics (STEM) Education
ii. Pilikula Biological Park
iii. NASA-ISRO Synthetic Aperture Radar (NISAR)
iv. EW devices
v.  Leucism
G. Fun with Practice Questions 🙂
To be Updated
.