NEXT FREE ONLINE IAS WORKSHOP On 20th Dec – Limited Seats Available – Click the Link to Register!
Attend FREE BYJU'S IAS Scholarship Test & Workshop in your city!
Get up to 100% scholarship on the IAS Tablet Course

Are you an IAS aspirant? Do you wish to clear the Civil Services Exam, but are clueless as to where to begin? If your answer is 'yes', then the IAS Workshop conducted by our team of UPSC experts is the right place to start. 
Hurry and register! There are limited seats available!
CLICK HERE TO REGISTER
or
SMS <IAS, Name, City> to +91 98800 31619
Cracking the IAS Exam is by no means easy. But it is totally doable. All you need is the right kind of guidance on how to prepare, what sources to study from, how to cover the UPSC syllabus, how to tackle the current affairs segment and loads of exam practice. 
The first thing that you need to know and understand fully is 'What is the UPSC IAS exam'? 
What are the subjects involved? 

How many months of preparation is required to complete the IAS syllabus?

How many stages does the exam comprise?

What is the pass percentage?

How to start preparation?

What are the optional subjects involved and how to choose them?

How important are current affairs?
If you wish to clear the UPSC 2020 exam, there would be many more such questions in your mind. 
If you want answers, you have come to the right place.
Our workshops are conducted across the country to precisely answer such doubts and help you kickstart your UPSC preparation.
IAS Workshop Highlights
Experienced faculty will address the students and explain the demands of the IAS exam, and help them understand how to prepare for the same.

Students will get the opportunity to ask questions and doubts and get them clarified immediately.

With years of experience in coaching students and seeing them through the IAS exam, the BYJU'S team will be able to guide them through the preparation process and on the path of IAS toppers.

Nuances of IAS preparation such as how to read the newspaper, how to study for current affairs, how to avoid negative marking in the UPSC prelims, etc. will be discussed in detail.

Students will also get first-hand advice on how to select an optional subject for the IAS mains.

Overall the session will give a complete roadmap to crack UPSC CSE.

BYJU'S UPSC Exam Guide will also be provided.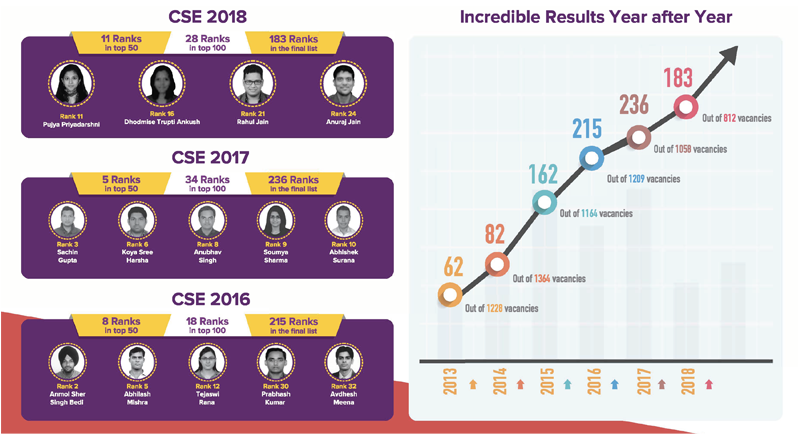 Hurry and register! There are limited seats available!
CLICK HERE TO REGISTER
or
SMS <IAS, Name, City> to +91 98800 31619