BYJU'S Exam Prep IAS presents the Target Prelims 2022 Crash Course intended to benefit IAS aspirants who wish to take the UPSC 2022 Prelims examination. The IAS Prelims is scheduled to be conducted on 5th June 2022 and this is the first step to cross over if you wish to become a civil servant in India. The Indian civil services is one of the most prestigious career options for young people in India. Know more about the civil services exam in the link.
BYJU'S Exam Prep IAS is back with its sought-after Target Prelims Crash Course for Current Affairs!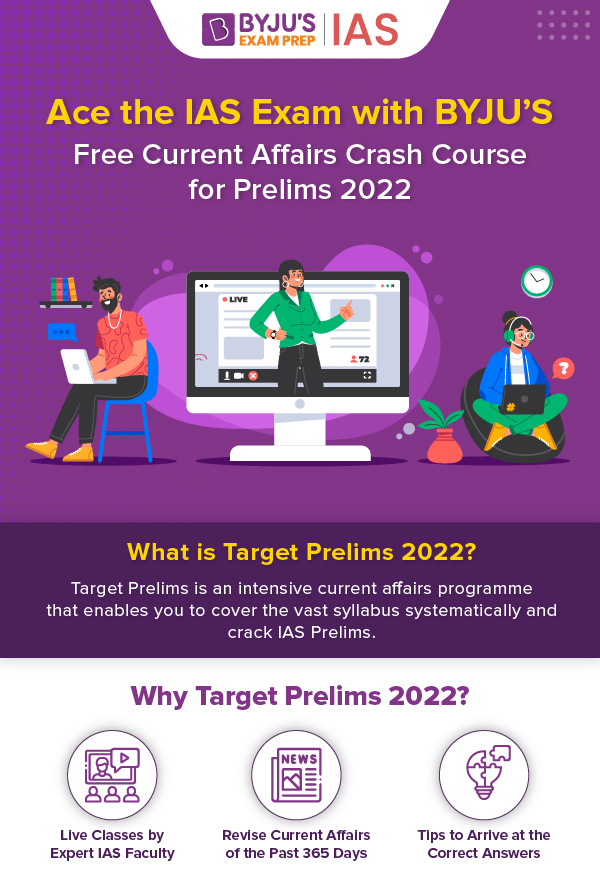 Target Prelims Crash Course for IAS Prelims 2022 – Salient Features
YouTube Live Classes on Current Affairs comprising Polity, Economy, Environment & Ecology, IR, Places in News, Art & Culture, Reports & Indices, Govt Schemes, Science & Tech

Current Affairs of the past 365 days will be covered along with important topics from 2020-21

Classes start April 30, 2022

Two-hour sessions (7:30 PM – 9:30 PM)

Attend classes by India's best IAS faculty

Absolutely Free!!!

Course in English and Hindi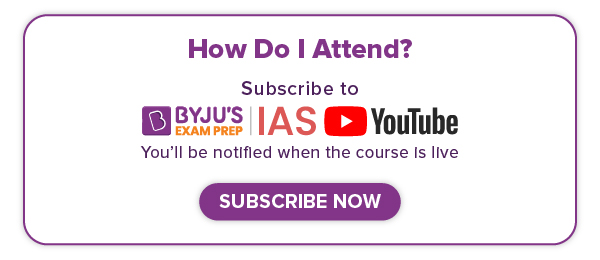 The IAS Crash Course for Current Affairs is available in Hindi as well. Click here for all the details.
Crash Course for UPSC Prelims 2022
Given below is the Free IAS Current Affairs Crash Course Schedule details: